Trailer
Last Night In Soho Teaser
---
Take a trip back to the sixties in the tense and mysterious teaser for Edgar Wright's psychological horror.
Article Published on 25.05.2021
A haunting rendition of Petula Clark's classic Downtown sets a suitably ominous tone as the trailer follows Thomasin McKenzie's Eloise as she's mysteriously transported to the neon-soaked streets of 1960s London where she meets her mirror image, of sorts. Anya Taylor-Joy takes centre stage as Sandy, a glamorous girl who dreams of becoming a singer and finds her life inexplicably connected with Eloise's. As past and present collide, Eloise enjoys the spoils this unique opportunity has given her as she attends an elegant ball and indulges in Sandy's relationship with Matt Smith's mysterious Jack. But it isn't long before her actions cause terrifying consequences and she becomes haunted by horrors from the past in what looks to be another instant-classic of British horror from the director of Shaun Of The Dead. Edgar Wright's long-awaited and long-delayed Last Night In Soho is set to arrive in cinemas in October.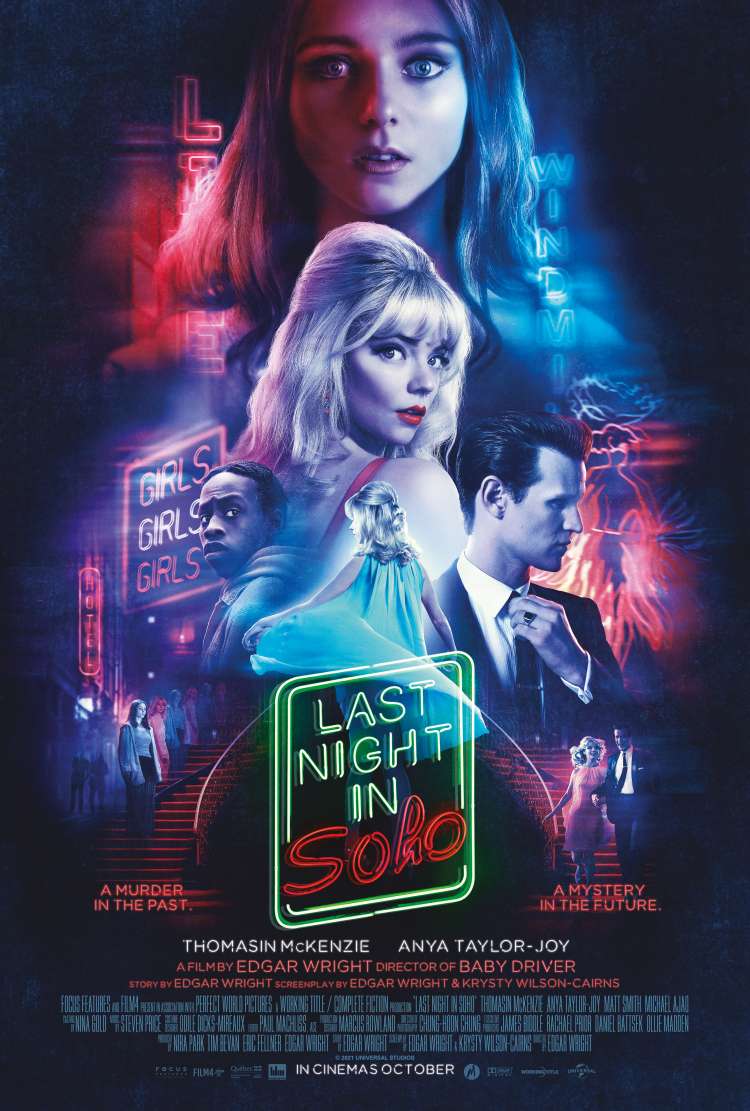 Last Night In Soho
Dreams Really Do Come True
CLICK TO FIND OUT MORE
18