Feature
About Last Night...
---
A fashion designer flashes back in time to London during the Swinging Sixties and gets tangled in a twisted tale of murder and mystery in Edgar Wright's psychological thriller.
Article Published on 16.08.2021
Words Robb Sheppard
They say that if you can remember the 1960s, you weren't really there. The same can't be said for Thomasin McKenzie's Eloise; an introverted fashion student who somehow forms a strange, supernatural bond with Anya Taylor-Joy's Sandy, a fame-hungry singer who lives sixty years in the past. Before long, the connection between the two deepens, dredging up horrors from the past that spill out into the future. That's when things get really weird.
Last Night In Soho also stars a malicious-looking Matt Smith alongside a slew of sixties stars including Terence Stamp and Rita Tushingham as well as the late Margaret Nolan and Diana Rigg. London looks lush redressed in sixties splendour and you just know that the soundtrack is going to be killer too.
Written and directed by Edgar Wright of The Cornetto Trilogy and Baby Driver fame, this psychological thriller is a stylistic departure from his quick-cut, rhythmic, comedic directorial style but is accompanied by the same expectation that he'll deliver yet another slice of fried gold. With The Queen's Gambit's Anya Taylor-Joy and rising star Thomasin McKenzie as his leading ladies, the chances are we'll be left wanting more than one night in Soho.
The 3 Stages Of Joy
The Witch
Robert Eggers' cult marmite movie saw Anya Taylor-Joy in her first credited role. From mourning the disappearance of her baby brother to answering "wouldst thou like to live deliciously", audiences and critics alike recognised that one day, she might just be the GOAT.
Peaky Blinders
Taylor-Joy brings a little bit of New York to Birmingham as glamorous Gina Gray in the fifth series of Peaky Blinders. However, her power-hungry scheming set her at odds with the Shelby family so she may not be around for long.
Furiosa
Charlize Theron's Furiosa stole the show in Mad Max: Fury Road. Following starring roles in Split, Emma, and The Queen's Gambit, the breakout star is set to step into the badass boots for the apocalyptic warrior's origin story. Scheduled for 2023, the day Furiosa is released will surely be a lovely day.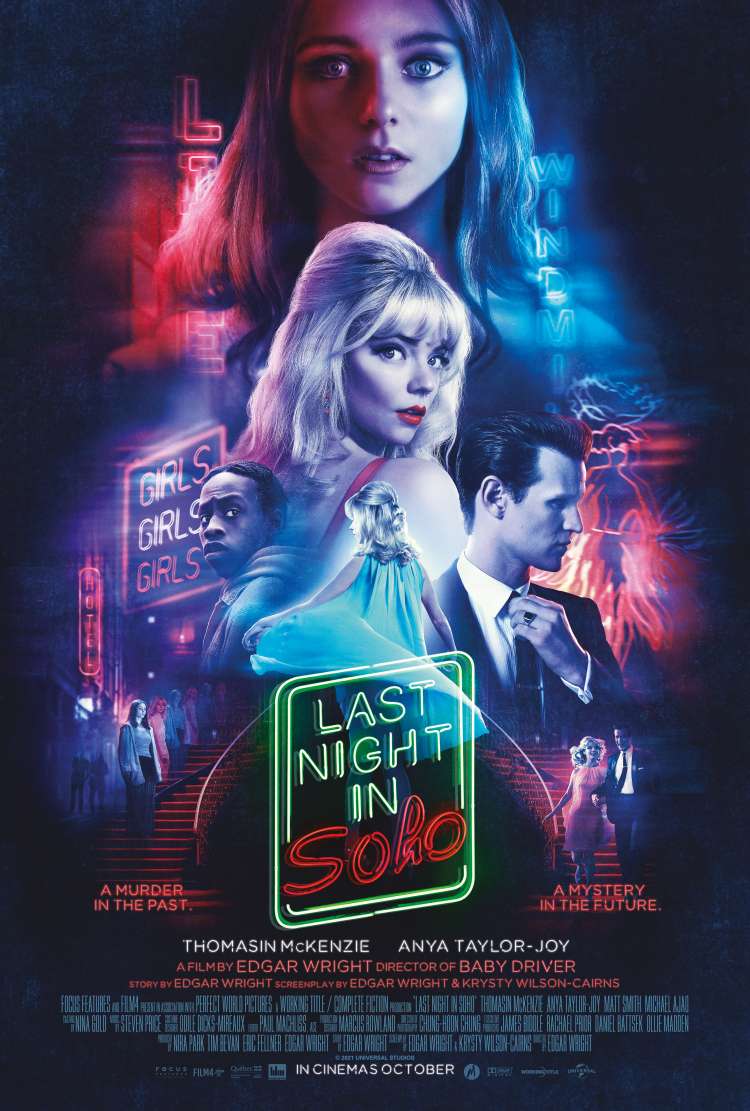 Last Night In Soho
Dreams Really Do Come True
CLICK TO FIND OUT MORE
18