Feature
Welcome To The Jungle
---
Dwayne Johnson and Emily Blunt embark on an expedition into the Amazon to find the Tree of Life in Disney's fantasy adventure. Step aboard the world-famous Jungle Cruise for a wild ride you'll never forget.
Article Published on 17.06.2021
Words Harry Faint
Meet Frank, the charming and crafty skipper of La Quila who promises guesats a "real" Amazon adventure. But step aboard his ramshackle riverboat and endure the less-than-dazzling gimmicks, staged scenarios, and pretend animals and you'll see that his "world-famous" Jungle Cruise is nothing more than a stunt show to feed his ego. However, the real dangers of the rainforest await Frank after he agrees to escort fearless English scientist Dr Lily Houghton deep into the Amazon to find a fabled magical tree.
Legend says the Tree of Life possesses incredible healing properties that could change the world as we know it, but it's also capable of unleashing terrible evil. Frank and Lily's perilous journey to find the tree and stop its power from falling into the wrong hands puts them face to face with hungry piranhas, venomous snakes, bloodthirsty big cats, and strange pirates who are somehow formed from the jungle itself. Worst of all, they aren't the only ones set on making the discovery and must race against a rival expedition that's armed with advanced weaponry and a submarine.
Inspired by the renowned ride at Disney theme parks around the world, Jungle Cruise invites you to join Dwayne "The Rock" Johnson and Emily Blunt on a high-octane and hilarious Amazon adventure that's just as thrilling on the big screen.
Ride Of Your Life
Jungle Cruise isn't the first Disney blockbuster born from a ride, here are other amusements that made the leap to the big screen.
Haunted Mansion
Eddie Murphy stars as a realtor struggling to sell a haunted house in the Halloween favourite that captures the macabre humour of Disney's spooky ghost train.
Pirates Of The Caribbean
What was once a well-loved theme park ride became a swashbuckling blockbuster that spawned one of cinema's most famous franchises.
Tomorrowland: A World Beyond
The sci-fi adventure starring George Clooney isn't inspired by a single ride, but an entire section of Disney's theme park that's based on space, time, and human curiosity.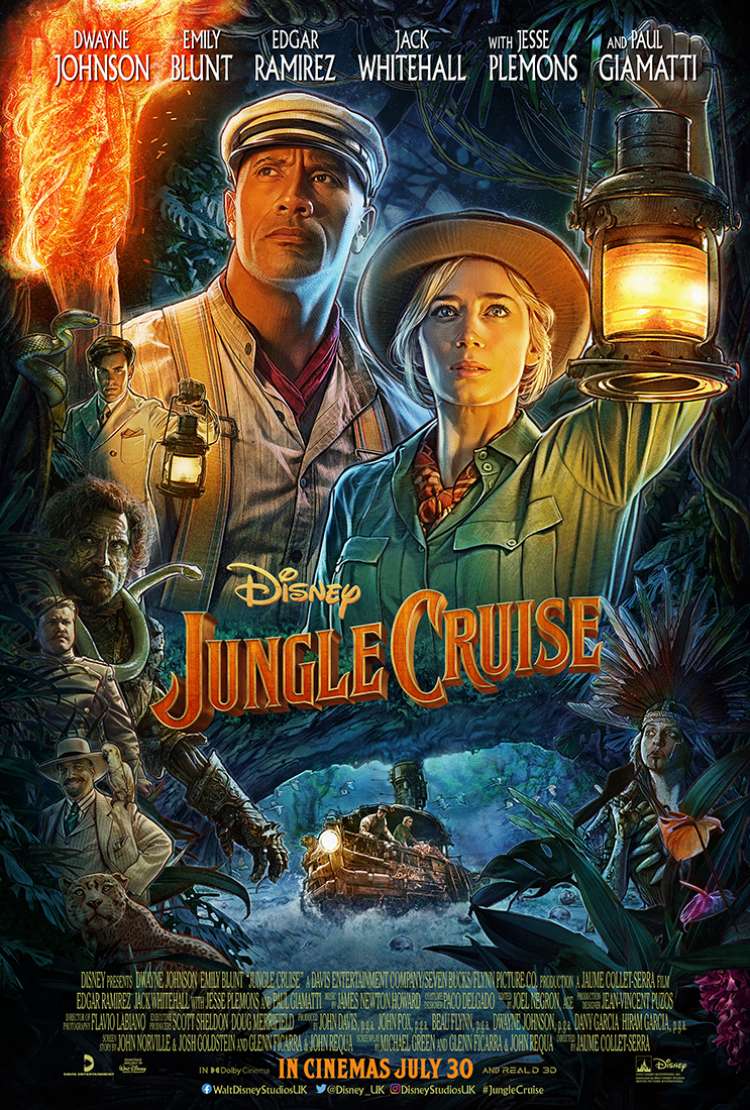 Jungle Cruise
The Adventure Of A Lifetime
CLICK TO FIND OUT MORE
12A