Feature
English Strikes Again
---
Third time's the charm for Rowan Atkinson's bumbling secret agent, now struggling to find his footing while serving Queen and country amidst the digital age.
Article Published on 24.09.2018
James Bond cliches are set to be shaken and stirred once more in Johnny English Strikes Again, the third entry in everyone's favourite spy spoof series.
Having already saved the Chinese Premier from international assassins and prevented a corrupt French entrepreneur from claiming the throne, Johnny is called out of retirement yet again, this time to help unearth a mysterious cyberhacker intent on revealing the identities of undercover MI7 agents all over the world.
Anyone who's witnessed his previous adventures, however, can expect English to do so in only the most catastrophic way possible, with Rowan Atkinson's skill for physical comedy once again remaining centre stage. Thankfully, the man for all seasons won't be alone when tackling this latest disastrous plot.
Joining the fun this time around is Quantum Of Solace Bond girl Olga Kurylenko, Emma Thompson as the British PM, and Ben Miller, who makes his long-awaited return as Johnny's all-too-faithful assistant, Bough. After all, Johnny will need all of the help he can get!
It's been a whopping seven years since Johnny English Reborn, so the new hijinks and mishaps this secret agent sequel promises are long overdue.
More Special Agent Spoofs
Austin Powers (1997-2002)
Mike Myers' self-proclaimed love letter to classic Bond movies, the Austin Powers series is a more "free-loving" take on the spy parody genre. It's arguably the American comedian's magnum opus, full of cameos and callbacks (Pussy)galore!
Get Smart (2008)
Based on the 1960s television series of the same name, this spy action comedy was one of the first - if not the best - movies which saw Steve Carell ascend to leading man status. Get Smart is harmless fun.
Spy (2015)
Melissa McCarthy played the titular spy in this 2015 action comedy which saw her reteam with Bridesmaids director Paul Feig. Both a commercial and critical hit globally, its parody of the spy genre is pitch perfect.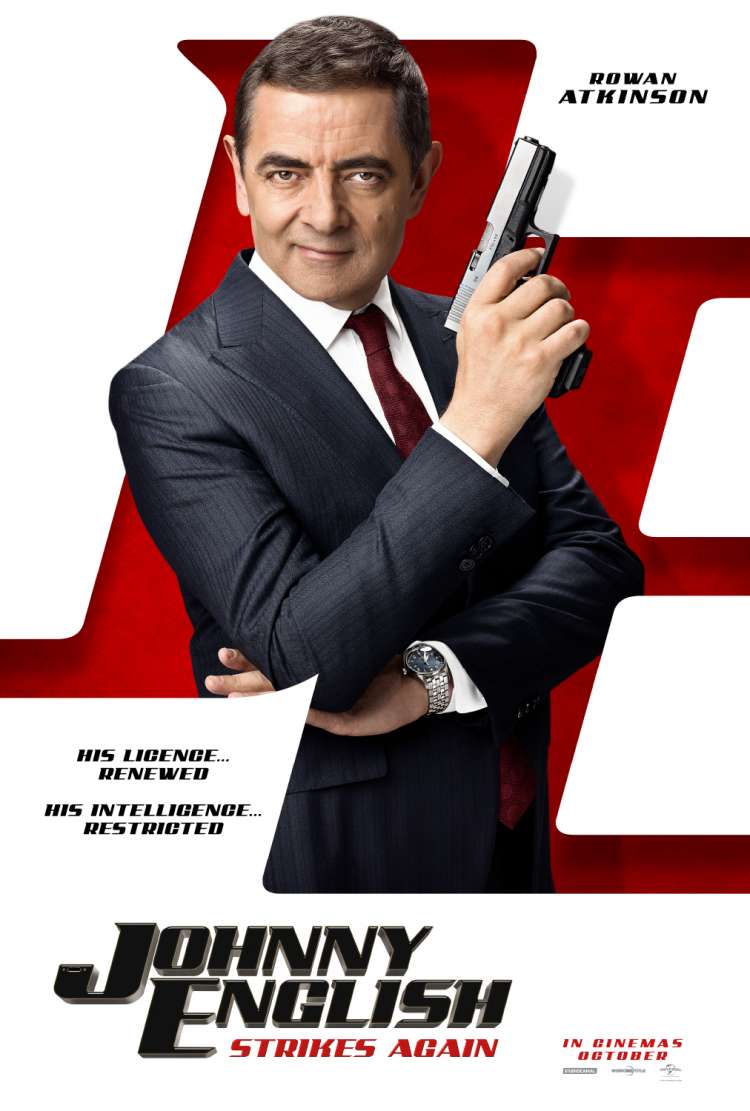 Johnny English Strikes Again
A Deadly Tool.
CLICK TO FIND OUT MORE
PG