Trailer
House Of Gucci Trailer
---
An empire falls in the trailer for Ridley Scott's retelling of the infamous murder that rocked the House Of Gucci.
Article Published on 30.07.2021
Following her Academy Award-nominated performance in A Star Is Born, Lady Gaga is back on the big screen to take the leading role in Ridley Scott's dramatic retelling of the infamous murder that plunged the entire House Of Gucci into scandal in 1995. Set to a haunting rendition of Blondie's Heart Of Glass, the shattering trailer introduces us to Gaga's Patrizia Reggiani, a glamorous Italian socialite who married into the Gucci family and completely fell for everything association with the famous fashion name brought her, but had a hunger for much more. Scott's film will chronicle every step of the scandal and reveal how a desire for money, family, and power would ultimately lead to murder. But the staggering true crime story isn't necessarily the film's biggest draw as the trailer reveals a look at the stunning line-up of stars assembled alongside Gaga. It's Italian accents galore as the trailer also introduces Adam Driver as the handsome head of the Gucci family and Raggiani's husband Maurizio Gucci, Al Pacino as Aldo Gucci, Jeremy Irons as Rodolfo Gucci, Salma Hayek as Pina Auriemma, and a barely recognisable Jared Leto as Paolo Gucci. House Of Gucci is coming to cinemas on November 26.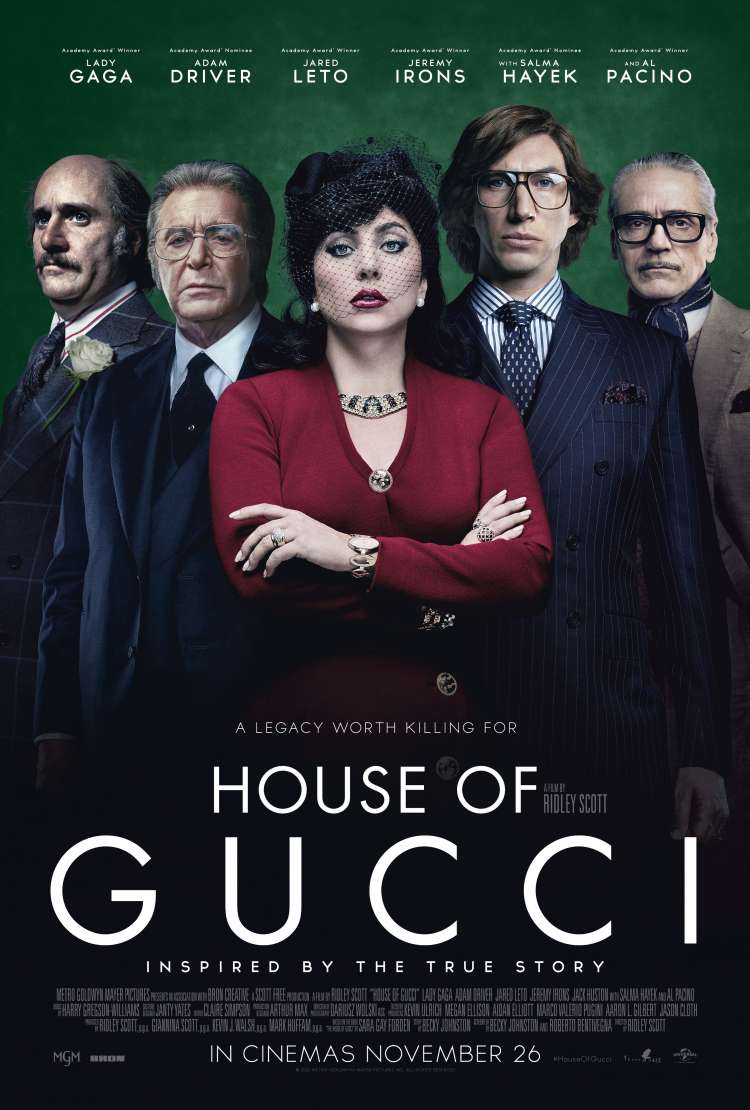 House Of Gucci
A legacy worth killing for
CLICK TO FIND OUT MORE
15