Feature
Killer Style
---
Ridley Scott throws open the doors to reveal the inner workings of the House Of Gucci in his star-studded retelling of the scandal that changed the fashion family forever.
Article Published on 20.10.2021
Words Robb Sheppard
Truth can be stranger than fiction, and the true story of Patricia Reggiani and the Gucci family has to be seen to be believed. When glamarous Reggiani marries fashion figurehead Maurizio Gucci, what starts as a fairytale becomes the focal point of a contentious court case and a mysterious murder trial.
The whole world was gripped by the ensuing storm of candal, secrets, and shady deadlings. Based on the book by journalist Sarah Gay Forden, director Ridley Scott takes us deep inside the House Of Gucci with stark eighties stylisation, including over-the-top automobiles, eyebrow-raising fashion choices, and a killer soundtrack.
Speaking of killer, let's talk about the cast. Lady Gaga is set to steal the show as socialit Reggiani, with the ever-engaging Adam Driver as Maurizio, Gucci's new majority shareholder. Jared Leto is unrecognisable as the scheming Paolo, while Al Pacino looks totally in his element as Aldo, the former head of the fashion family. Jeremy Irons and Salma Hayek complete the striking ensemble.
All of the above sets House Of Gucci as one of this season's biggest hits and a real must-see from this year's winter collection of cinema - even if you don't know your Prada from your Primark.
Let's Go Gaga!
Born This Way
Before she was Lady Gaga, Stefani Germanotta performed in clubs at the age of fourteen and, by seventeen, was one of only twenty people in the world to gain early admission to New York University's Tisch School of the Arts.
The Fame
In 2010, and just two uears after the release of her debut album, Lady Gaga made the cover of Time magazine's double issue titled The 100 Most Influential People in the World.
A Star Is Born
As art imitates life and vice versa, Gaga won the Oscar for Best Achievement in Music Written for Motion Pictures (Original Song) for co-writing Shallow from A Star Is Born. Expect even more gongs for her role as the real "Black Widow" in House Of Gucci.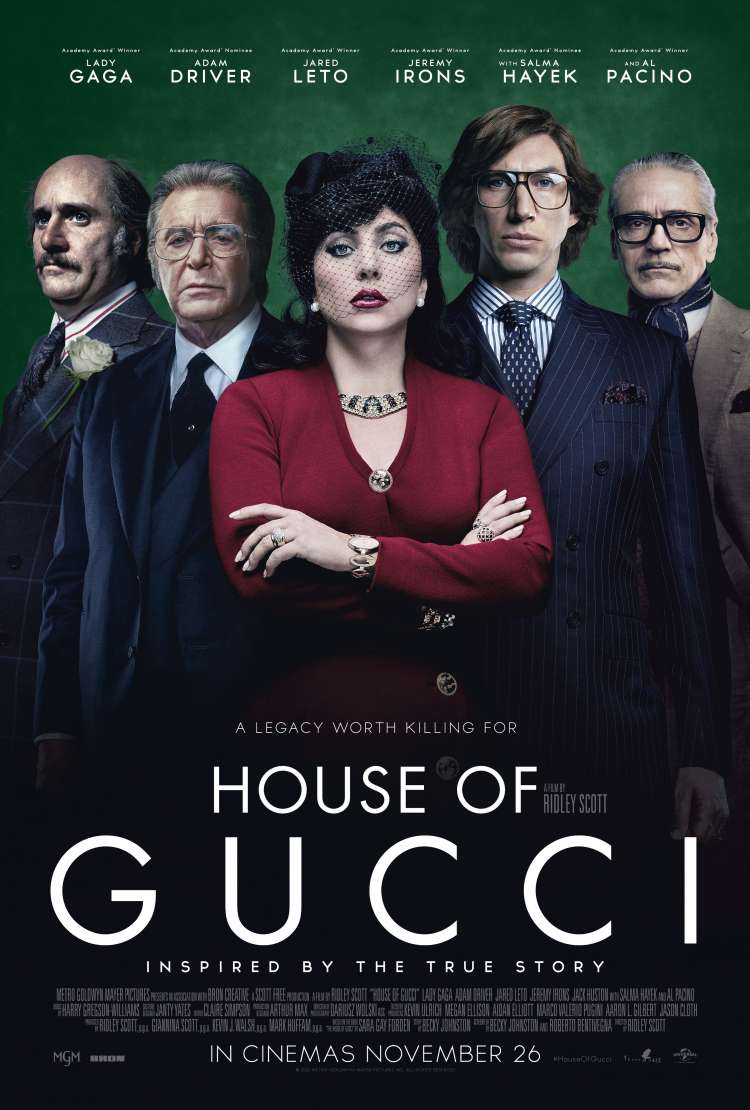 House Of Gucci
A legacy worth killing for
CLICK TO FIND OUT MORE
15