Trailer
House Of Gucci New Trailer
---
Lady Gaga becomes the real Black Widow as Ridley Scott's retelling of the Gucci scandal gets a new look.
Article Published on 02.11.2021
The tense, foreboding, and extravagant new trailer takes us behind the doors of the House Of Gucci to give a better look at the film that spills secrets of the scandal that rocked the fashion family and shocked the world. Another iconic eighties anthem provides a perfect soundtrack as we witness more of Lady Gaga's lead performance as Patrizia Reggiani that's already garnering award season attention, her dreams, and just how far she's willing to go to achieve them. The trailer shows the socialite's first meeting with the Gucci family and, following her marriage to Maurizio, how she begins to assert a role for herself within the fashion empire. Only, she's met with opposition in the form of Aldo Gucci, Maurizio's uncle and chairman of the company for thirty years, who believes fashion is a man's world. We then see her scheme her way to taking him out so her husband can claim the throne as head of the fashion family, but that's only the beginning of this sordid story of love, betrayal, decadence, revenge, and ultimately murder. Full of new footage of the family's world of high fashion and the lavish lifestyles they lead, the trailer brings new looks at each member of the Gucci family and the Hollywood talent selected to star as them. Al Pacino is at his hot-tempered best as the aforementioned Aldo, there's Adam Driver as handsome Maurizio, Salma Hayek as the stunning Pina, Jeremy Irons as the refined Rodolfo, and it's still hard to believe that actually is Jared Leto as Maurizio's cousin, Paolo. Discover the story from its fairytale beginnings to fatal end when House Of Gucci opens in cinemas November 26.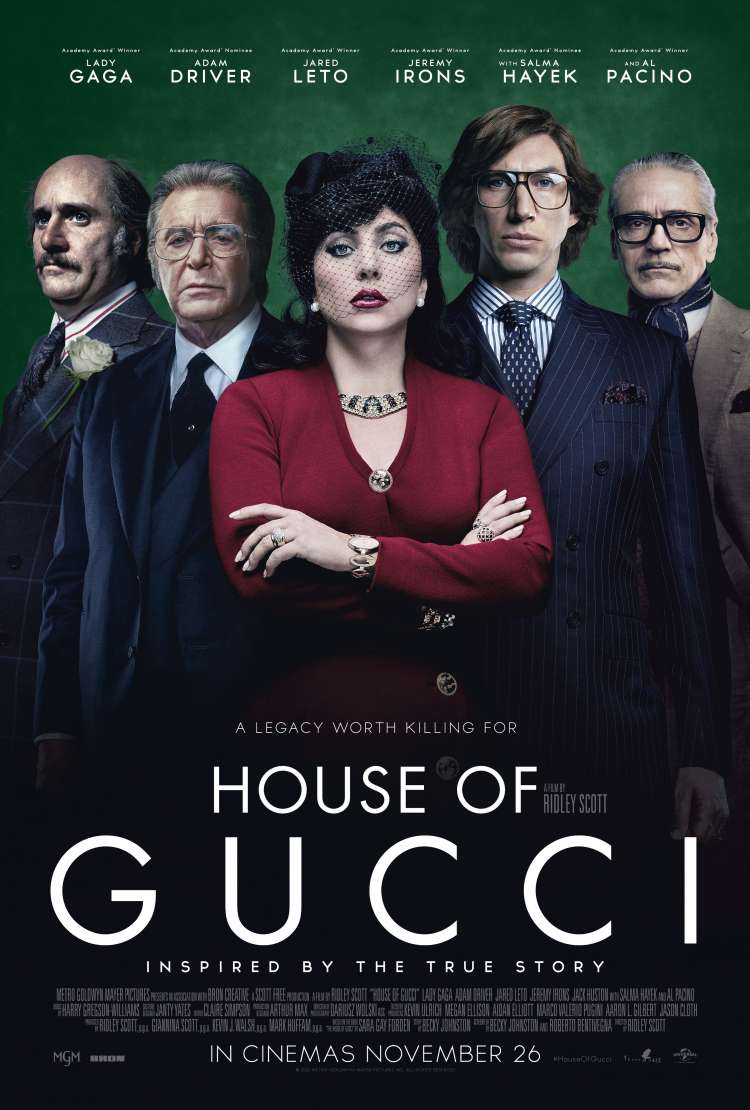 House Of Gucci
A legacy worth killing for
CLICK TO FIND OUT MORE
15