Feature
Evil Dies Tonight
---
In the much-anticipated slasher sequel, the residents of Haddonfield take the fight to Michael Myers in a bid to end his reign of terror once and for all.
Article Published on 16.08.2021
Words Charlie Jones
Cast your mind back to the closing moments of David Gordon Green's Halloween, famous and fearless "final girl" Laurie Strode, her daughter Karen, and granddaughter Allyson successfully trapped masked mass-murderer Michael Myers in the burning basement of their family home. They survived, and he surely died.
You didn't really believe the nightmare was over, did you?
Picking things up exactly where the previous film left off, the three generations of Strode women flee the scene with the blaze still burning, but the merciless serial killer emerges from the flames with one thing on his mind: kill. As Michael's brutal bloodbath recommences, an injured Laurie spearheads a vigilante mob made up survivors from his first killing spree to stop him.
Besides the promise of more horror, bloodshed, and music from John Carpenter, Halloween fans are in for plenty of treats. Scream Queen Jamie Lee Curtis and returning co-stars Judy Greer and Andi Matichak are joined by Anthony Michael Hall as Tommy Doyle, one of the children Laurie babysat back in 1978 all grown up and out for revenge. Charles Cyphers and Robert Longstreet also reprise their roles from Carpenter's classic original. Even Nancy Stephens – Nurse Marion Chambers in Halloween, Halloween II, and Halloween H20: 20 Years Later – returns as director David Gordon Green continues to carve a new path for franchise.
With Halloween Ends already slated for release this time next year, one question remains: who will survive to feature in the finale?
Horror Sequels On The Horizon
Evil Dead Rise
Slated for release next year, Sam Raimi and Bruce Campbell serve as executive producers for a sequel to the recent Evil Dead reboot and fifth film in the franchise that features two sisters fending off demons. Groovy!
Scream
Do you like scary movies? Well, you're in luck because Courteney Cox, Neve Campbell, and David Arquette are coming back to cinemas alongside some exciting newcomers for a fifth Scream film.
The Exorcist
After completing their Halloween trilogy, David Gordon Green and Jason Blum are collaborating on a direct sequel to William Friedkin's legendary The Exorcist. Though there's no release date yet, the announcement has certainly turned plenty of heads.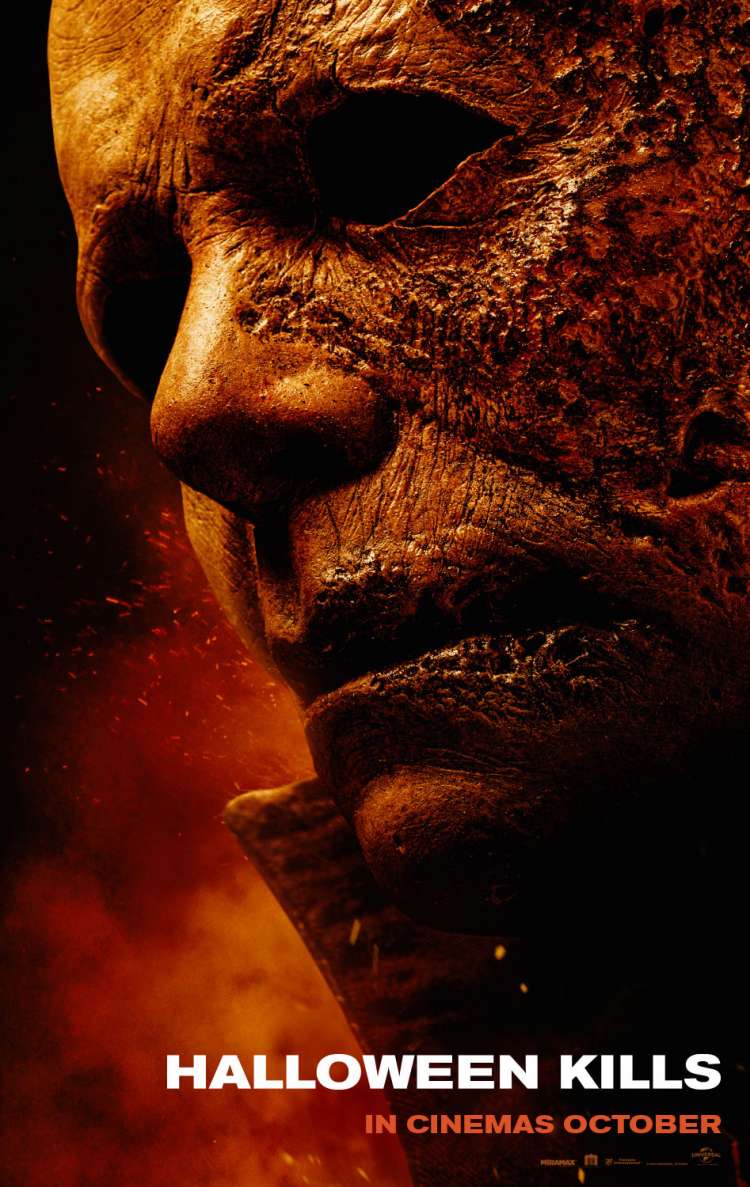 Halloween Kills
Evil dies tonight
CLICK TO FIND OUT MORE
18