Feature
Capture The Spirit
---
Four decades after saving New York from ghosts, ghouls, and a giant marshmallow man, the Ghostbusters are a distant memory. When something strange awakens in a sleepy suburban town, a new generation step forward to fend off the supernatural.
Article Published on 20.10.2021
Words Aaron Potter
Hollywood's recent habit to "Force Awakens" a franchise has had a mixed hit rate. It takes more than throwing a couple of cameos and easter eggs among a new cast of characters, paving a respectful path forward requires a touch more TLC. Thankfully, the new canonical instalment in the much beloved Ghostbusters series looks to have the recipe just right.
Helmed by Jason Reitman, the son of the original films' director Ivan, Ghostbusters: Afterlife pays tribute to the first films and the late Harold Ramis by centring on the exploits of Dr Egon Spengler's daughter and two grandchildren. Soon after moving into their grandfather's dilapidated farmhouse in Oklahoma, a series of supernatural disturbances occur that are all begging to be investigated. Aided by Paul Rudd's enthusiastic teacher Mr Grooberson, the new generation of Ghostbusters answer the call in a new ghost-laden, goosebump-inducing family adventure that puts proton packs, mini Stay Pufts, the Ecto-1, and everything else that made Ghostbusters so beloved at the heart of a new story.
An exciting line-up of newcomers plus the rumoured return of original cast members Dan Aykroyd, Annie Potts, Sigourney Weaver, Ernie Hudson, and yes, even Bill Murray signals an expert blend of the old and new that promises to welcome a new generation and give Ghostbusters fans the sequel they've been waiting thirty-two years to see.
A Ghostbusting Generation
Mckenna Grace
Fresh off her brief, but standout performances in I, Tonya and Captain Marvel, Mckenna Grace looks near unrecognisable as Egon's granddaughter Phoebe. She takes after him as the bookworm of the group, thrust into adventure when trouble arrives in Summerville.
Paul Rudd
Paul Rudd lends his loveable charm to the role of Mr Grooberson, a teacher familiar with Summerville and its history. He is, therefore, quick to question the earthquakes in a town "with no fault lines" and opens up the ultimate can of worms.
Finn Wolfhard
If there's one person who knows all about discovering spooky goings-on it's Stranger Things' Finn Wolfhard. It's sure to come in handy, too, as his character Trevor swiftly find himself amidst the supernatural, aiding his sister as the Ecto-1's new designated driver.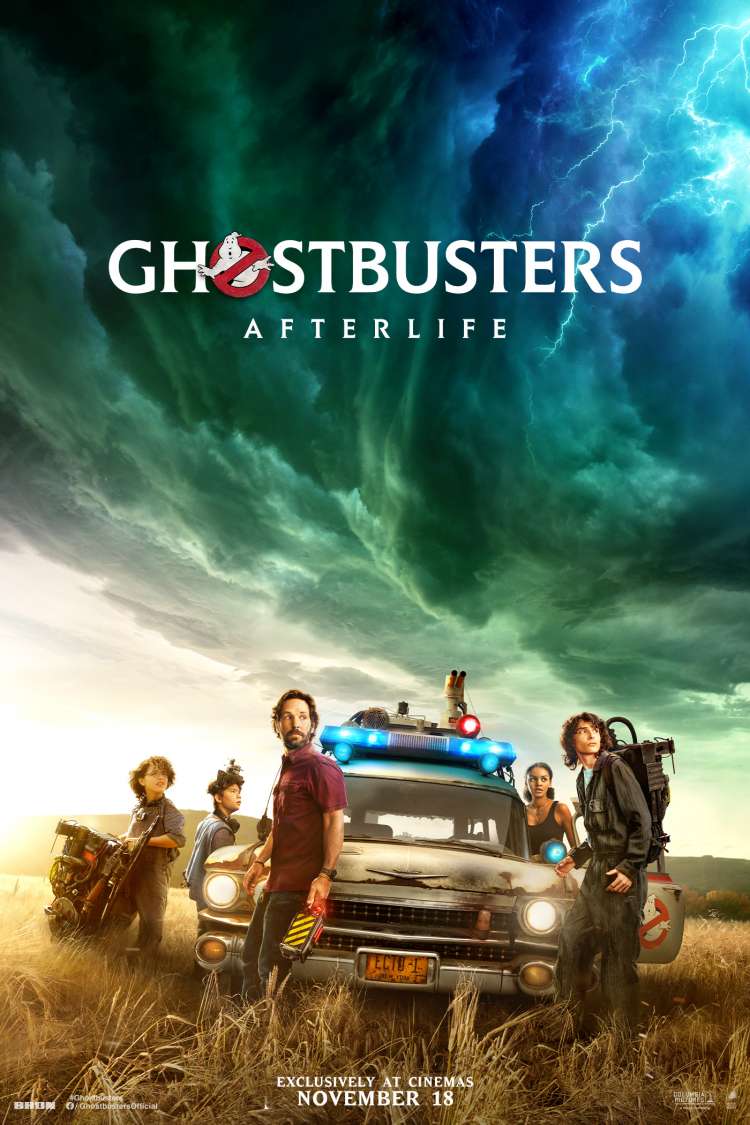 Ghostbusters: Afterlife
Everything happens for a reason
CLICK TO FIND OUT MORE
12a