Trailer
Fisherman's Friends: One And All Trailer
---
The nation's favourite buoy band are back in the trailer for the shanty-singing sequel to their feel-good hit.
Article Published on 22.06.2022
After stealing the nation's hearts three years ago, the buoys are back this summer for the next chapter in the incredible true story of the shanty-singing band from Cornwall that sees them navigate their newfound fame, a second album, and the opportunity of a lifetime: performing at Glastonbury. Bringing the band back together, the first film's writing duo Meg Leonard and Nick Moorcroft step up to direct the sequel that features returning favourites Dave Johns, Sam Swainsbury, Maggie Stead, and James Purefoy as the band's leader Jim. The trailer shows that new film follows Jim and his personal struggles as he adjusts to life as a famous frontman, the pressures of being in the public eye, and keeping the band afloat, all while still grieving the loss of his father. A hilarious sequence that highlights the humour and charm remains as strong as ever shows that the Fisherman's Friends are in search of a new crewmate to replace the late Jago, played by David Hayman, and the trailer reveals that to be Richard Harrington's Morgan Jenkins, who is among a few of the new faces coming aboard for the sequel. There's a look at Ramon Tikaram as a cutthroat record label executive, Joshua Maguire as the band's long-suffering manager, and Imelda May in her acting debut as Aubrey Flynn, a local who looks to help Jim and his crew steady the ship through the choppy waters. Sure to be the feel-good headliner of the summer, Fisherman's Friends: One And All comes to cinemas August 19.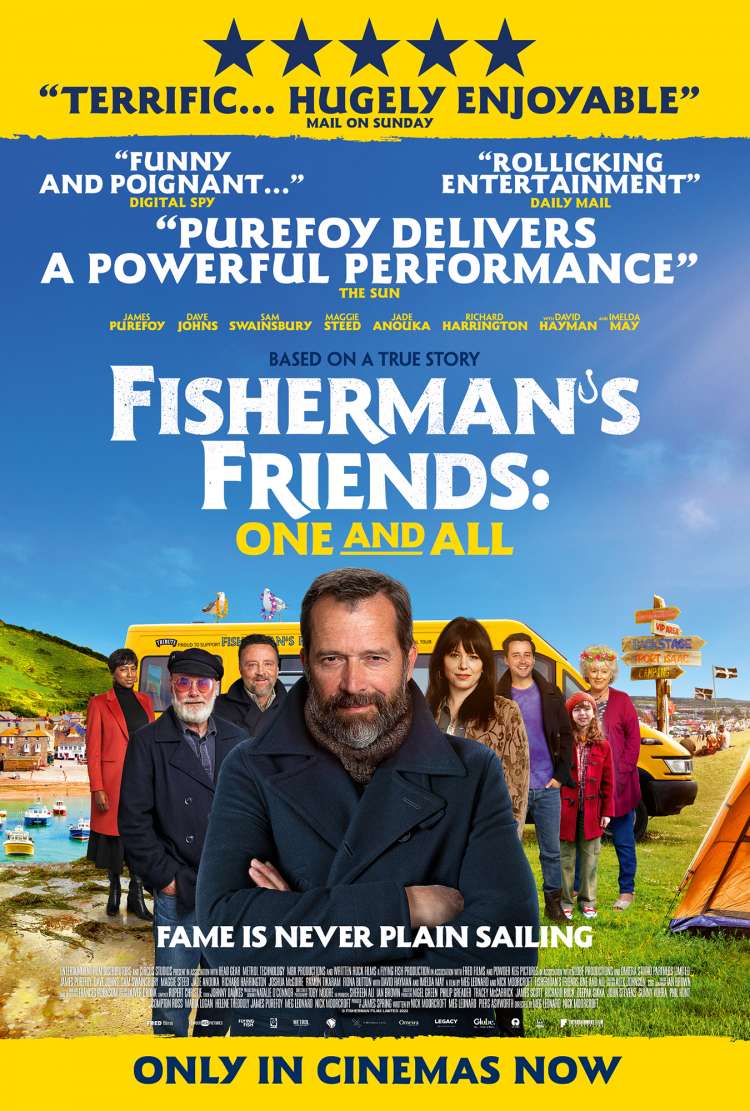 Fisherman's Friends: One And All
Fame is never plain sailing
CLICK TO FIND OUT MORE
12A