Feature
Keep Hauling
---
After their first album brings them waves of success, the Fisherman's Friends must navigate the choppy waters of fame in the sequel to the feel-good sensation.
Article Published on 05.08.2022
Words Adam Matulewicz
Moor up for the next stage of the Fisherman's Friends' story, where the now nationally recognised shanty-singers from a small harbour village in Cornwall face a storm of success.
Almost a year after the release of their debut album "No Hopers, Jokers, And Rogues," the Port Isaac buoy band must steady their ship through their unexpected stardom, launching a second album, and hauling the opportunity of a lifetime.
With Glastonbury on the horizon, it's all hands on deck as they prepare for the biggest gig they – or any band – will ever perform. If that wasn't daunting enough, they're only set to take to the legendary Pyramid Stagepreviously headlined by some of the biggest artists of all-time, including the Rolling Stones, Paul McCartney, David Bowie, Beyonce, Coldplay, Oasis, and many, many more.
Directing duo Nick Moorcroft and Meg Leonard bring the band back together for the sequel to the feel-good hit from 2019. Welcome back to the stage… James Purefoy's Jim, David Hayman's Jago, Dave Johns' Leadville, Sam Swainsbury's Rowan, and the rest of the buoys. The new chapter features some new faces, too as British television stars Richard Harrington, Joshua Maguire, and Roman Tikaram join the cast alongside Irish singer-songwriter Imelda May, in her acting debut.
Come on an exciting journey and bask in one of the most heartwarming and unexpected stories in British music history. See you dreckly.
Charting Success
From pub singers to Pyramid Stage performers, Fisherman's Friends' extraordinary rise to fame sees them join the list of music royalty to have their stories told on the big screen.
Elton John
Taron Egerton portrays one of the most iconic figures in pop history as Rocketman reveals the legendary singer's rise to unimaginable stardom.
Queen
Arguably the greatest entertainer the world has ever seen is front and centre of Bohemian Rhapsody which finally shows Freddie Mercury's journey to Queen and beyond, with Rami Malek starring as the irreplaceable frontman.
Elvis Presley
Austin Butler has audiences rocking and rolling as the biggest rock star of his era in Baz Luhrmann's musical biopic that chronicles the King's career and his complex relationship with his manager, played by Tom Hanks.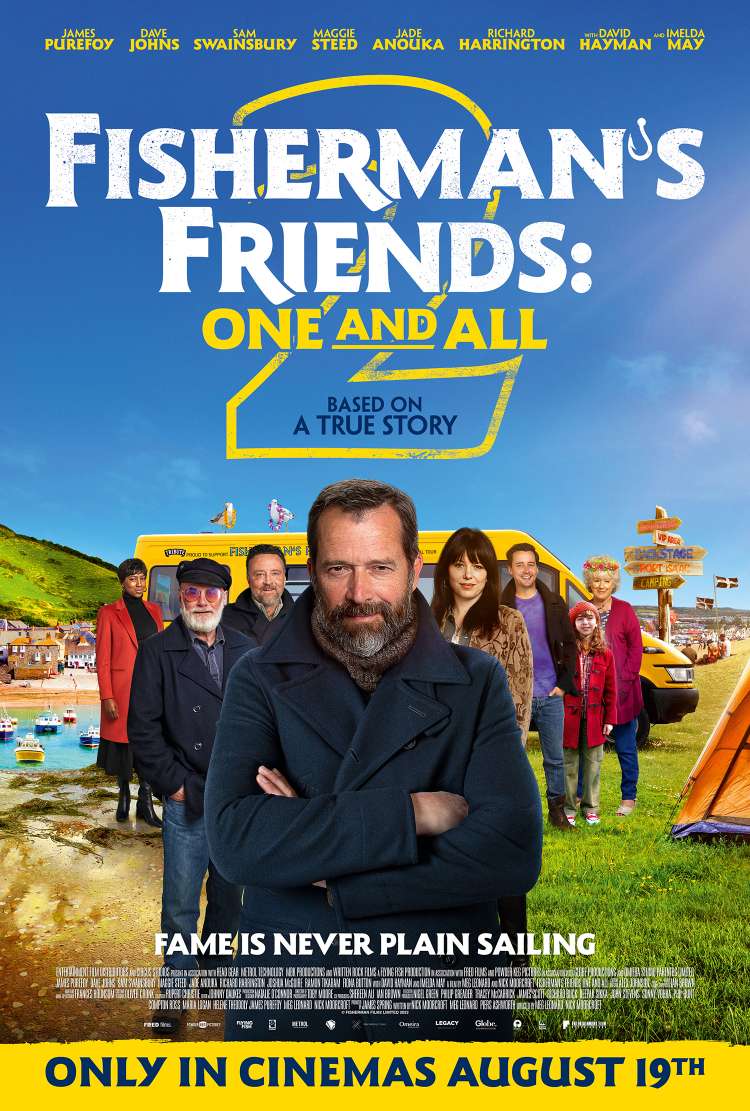 Fisherman's Friends: One And All
Fame is never plain sailing
CLICK TO FIND OUT MORE
12A