Feature
One Small Step
---
Chazelle and Gosling swap City Of Stars for shooting stars in biopic First Man, charting the journey leading up to Neil Armstrong's legendary space mission.
Article Published on 08.10.2018
Having already wowed audiences with his affinity for the harsh realities of the music world in Whiplash and more recently La La Land, Damien Chazelle now sets his sights on the true story of man's first successful moon mission. Primarily based on James R. Hansen's book of the same name, First Man looks to be much more grounded than anything Chazelle's done before.
Ryan Gosling takes on the eponymous role, with the movie recounting Neil Armstrong's obsession with landing on the moon and the years it took to achieve this seemingly impossible goal. Reuniting with Gosling once more, the director likens his leading man's cool-headedness to that of Armstrong's own compared to other astronauts in the space program at the time.
First Man also stars Corey Stoll, Lukas Hass, and Claire Foy as Buzz Aldrin, Mike Collins, and Armstrong's wife Janet respectively, aiming to hold a magnifying glass up to the legendary astronaut's personal space as well as the one up above.
Packed with real-world drama, interstellar spectacle, and emotional performances, it's safe to say that this journey to the moon is one audiences aren't likely to forget.
True Inspirational Space Stories
The Right Stuff (1983)
Starring Ed Harris, Dennis Quaid, and Scott Glenn, The Right Stuff is a biographical space film not too often talked about today. It documents the story of the original astronauts selected for Project Mercury - the first human spaceflight program of the United States.
Apollo 13 (1995)
"Houston, we have a problem." Ron Howard's docudrama about the ill-fated seventh manned mission to the moon was praised for building claustrophobic tension, logging nearly 600 flights in NASA's KC-135 aeroplane to achieve the effect of weightlessness.
Hidden Figures (2016)
Based on Margot Lee Shetterly's eye-widening book, Hidden Figures centres on the true-life story of the black female mathematicians crucial to NASA's success. They overcame racial discrimination and prejudice to help keep America in the Space Race against the USSR.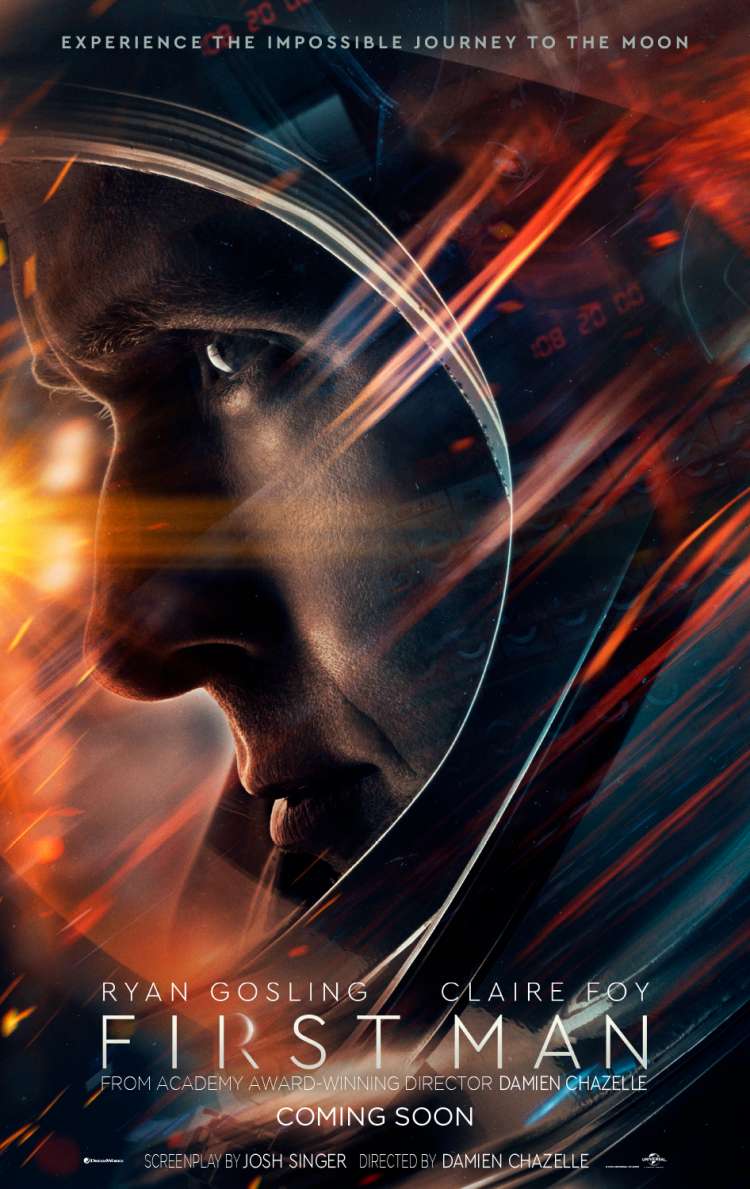 First Man
Experience The Impossible Journey To The Moon
CLICK TO FIND OUT MORE
12A