Trailer
Fantastic Beasts: The Secrets Of Dumbledore Trailer
---
Return to Hogwarts in the first trailer for the next chapter in the Fantastic Beasts story that sees the Wizarding World prepare for war.
Article Published on 13.12.2021
In the Harry Potter films, Albus Dumbledore turned to a trio of children to help thwart Voldemort, but it's clear the Hogwarts headteacher, portrayed in his younger days by the returning Jude Law, has always found heroes in the unlikeliest of places. The trailer for the newest adventure in the Wizarding World introduces the ragtag team he's assembled and tasked with taking down the most dangerous wizard who has ever lived – a list that includes a Magizoologist, a schoolteacher, and a muggle. Eddie Redmayne returns to his role as Newt Scamander for the third Fantastic Beasts film where he's joined by more familiar faces including Callum Turner's Theseus, Dan Fogler's Jacob, Ezra Miller's Credence, Katherine Waterston's Tina, and Jessica Williams' Eulalie Hicks. The trailer also brings a first look at some fantastic new beasts, introduces Richard Coyle as Dumbledore's brother Aberforth, and rolls out the carpet for Mads Mikkelsen's menacing Gellert Grindelwald, whose evil plans trigger a war between human and wizarding worlds. But perhaps the most exciting reveal is that the franchise will be taking fans back to Hogwarts with a sneak peek at some scenes from beloved locations in the castle from the Great Hall to the Room For Requirement. Return to Hogwarts for more magic and unforgettable adventure when Fantastic Beasts: The Secrets Of Dumbledore comes to cinemas on April 8.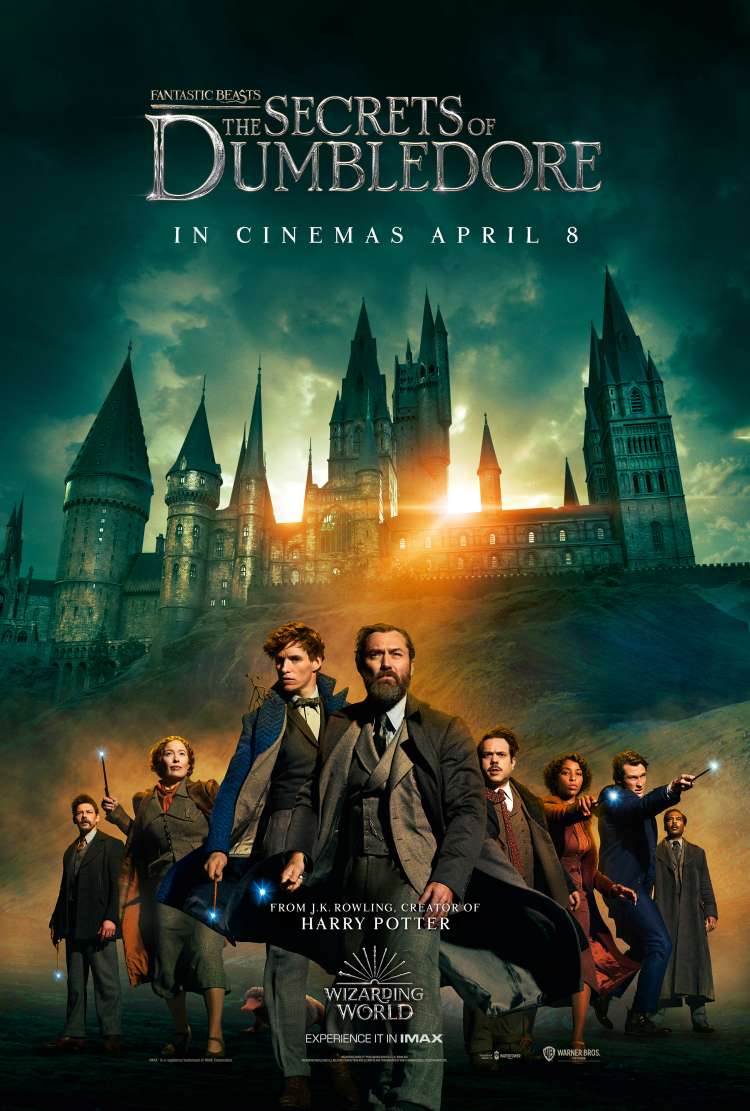 Fantastic Beasts: The Secrets Of Dumbledore
Return the the magic
CLICK TO FIND OUT MORE
12A