Trailer
Fantastic Beasts: The Secrets Of Dumbledore New Trailer
---
The Wizarding World is launched into chaos in the new trailer for The Secrets Of Dumbledore.
Article Published on 28.02.2022
Following on from its first look, the new trailer brings thrilling footage for the third film in the franchise that promises fans a long-awaited return to Hogwarts and the greatest battle the Wizarding World has ever seen. It also brings out first true meeting with Mads Mikkelsen's Gellert Grindelwald. While the secrets of Dumbledore remain firmly under wraps, more light is shed on the villain's nefarious plan. As Grindelwald launches his war against the Muggles, Dumbledore sets out to unite the Wizarding World against him and the trailer gives another look at Dumbledore's first army: Eddie Redmayne's Newt Scamander, Callum Turner as his brother Theseus, Jessica Williams as Hogwarts' teacher Eulalie Hicks, and Dan Fogler as muggle Jacob. Having remained on the sidelines for so much of this story so far, the new trailer throws Dumbledore into the action as he's seen in tense negotiations with Grindelwald and going wand to wand with Ezra Miller's Credence. But the trailer isn't just setting expectations for a great war between wizards, witches, and one brave muggle with a wand of his own. There's also the promise of all manner of Fantastic Beasts from fan favourites – Newt's Niffler and Bowtruckle companions – to a giant scorpion and Dumbledore's famous phoenix, Fawkes. The next chapter of Fantastic Beasts will spill The Secrets Of Dumbledore in cinemas April 8.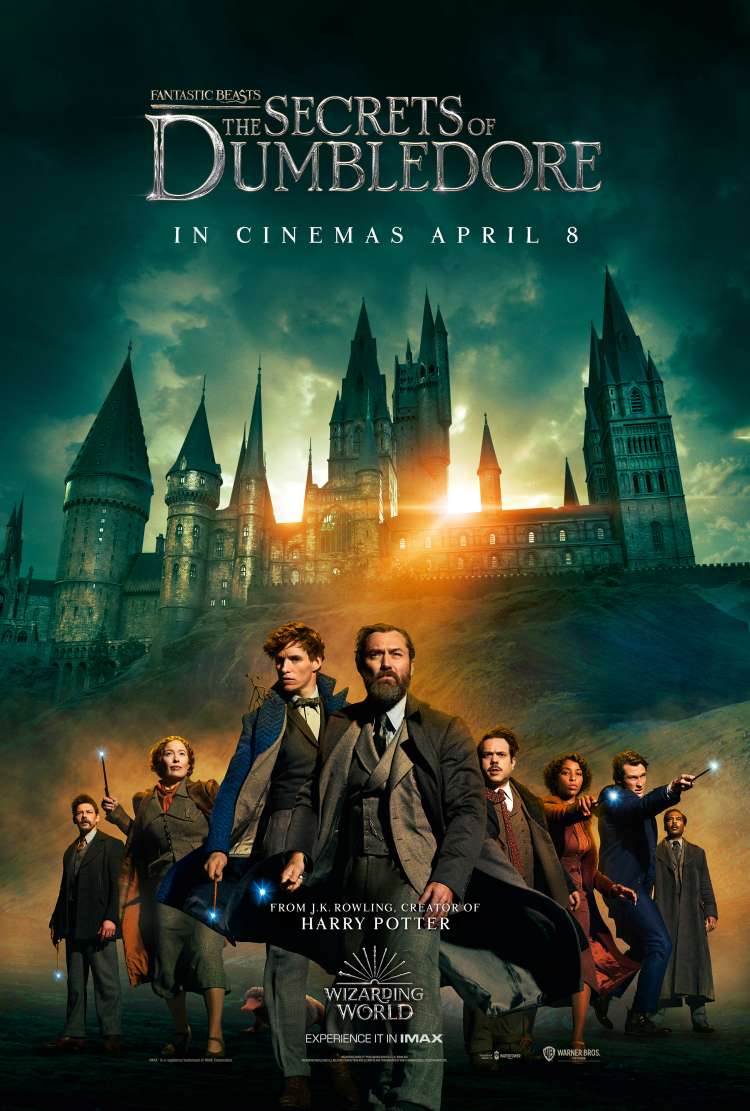 Fantastic Beasts: The Secrets Of Dumbledore
Return the the magic
CLICK TO FIND OUT MORE
12A