News
Fantastic Beasts 3 Title Announced
---
The third film in the Fantastic Beasts series conjures an enticing title, Fantastic Beasts: The Secrets Of Dumbledore.
Article Published on 23.09.2021
The return to the wizarding world is coming sooner than expected as a new release date and title is revealed. Picking up from where The Crimes Of Grindelwald left off, The Secrets Of Dumbledore continues the story as Dumbledore entrusts Newt Scamander to lead a team of wizards, witches, and a brave muggle baker on a dangerous mission to track down and stop Grindelwald. The official synopsis suggests it will be a very dangerous mission that will bring them face to face with all manner of beasts and the growing legion of Grindelwald's followers. As the stakes becoming increasingly higher, the film promises to spill the secrets of why Dumbledore remains on the sidelines and what it's going to take for him to intervene. Eddie Redmayne and Jude Law reprise their starring roles from the previous film and they're joined by the returning support cast of familiar faces including Ezra Miller, Alison Sudol, Dan Fogler, and Katherine Waterston. The most significant change sees Mads Mikkelsen make his debut after replacing Johnny Depp in the role as Gellert Grindelwald. Fantastic Beasts: The Secrets Of Dumbledore is coming to cinemas in April 8.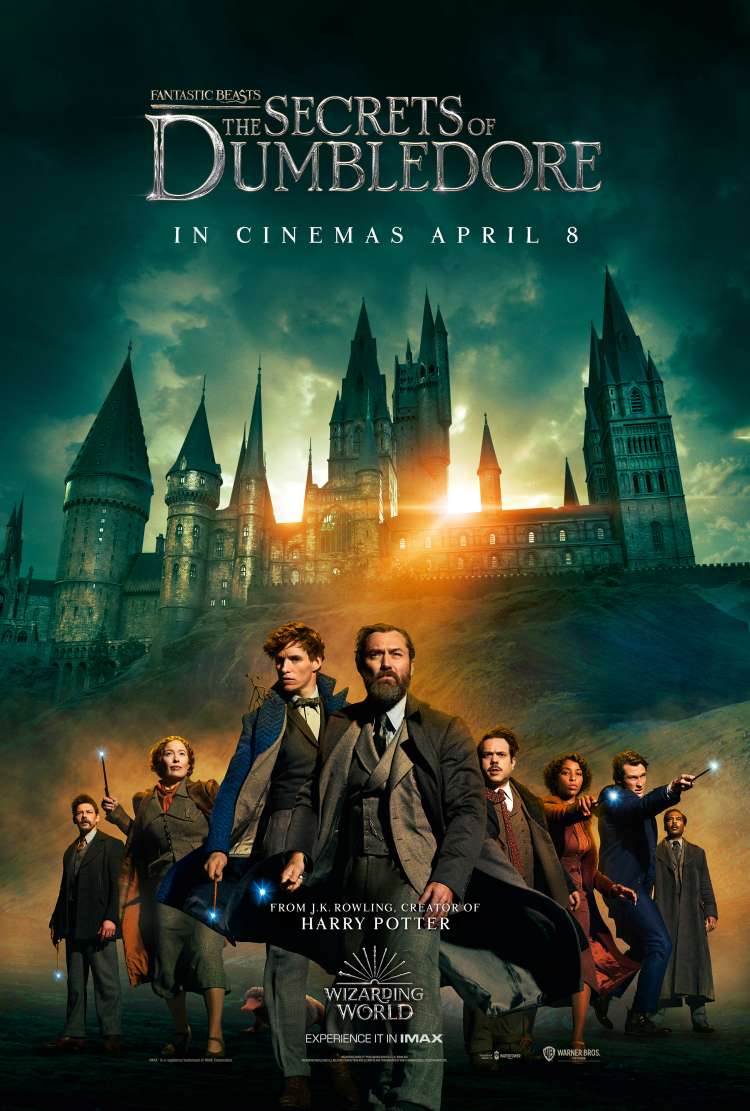 Fantastic Beasts: The Secrets Of Dumbledore
Return the the magic
CLICK TO FIND OUT MORE
12A