Feature
'Warts and All
---
Wands at the ready! The second entry in J.K. Rowling's Potterverse prequel series Fantastic Beasts is here to explore Gellert Grindelwald's importance in the Wizarding World.
Article Published on 08.11.2018
With the first Fantastic Beasts film immediately taken into the hearts of fans in 2016, magical sights are once again set to skyrocket as we're treated to more Potter magic in this new outing for timid troublemaker Newt Scamander.
Oscar winner Eddie Redmayne returns for the role, alongside fan favourites as well as exciting new additions who find themselves taking sides of a battle started by Gellert Grindelwald – the powerful dark wizard dramatically unveiled in the previous outing.
Grindelwald might be a new name to those solely familiar with the films, but those with an intimate knowledge of all things Harry Potter will know too well what he's capable of. Played by Johnny Depp, history tells of a famous battle between this dark wizard and Dumbledore, one gravely significant because of his incredible rise to power. Here we'll get to witness this rise, as he slowly gathers followers in service of He Who Shall Not Be Named.
A magical new chapter based on an original screenplay written by J.K. Rowling herself, The Crimes Of Grindelwald will feature more fantastic beasts, more feats of wonder, and more mysteries to uncover.
Have You Seen These Wizards?
Grindelwald
A young version of Gellert Grindelwald briefly showed up in Harry Potter And The Deathly Hallows Part 1, and here his first full appearance comes in the form of Johnny Depp.
Dumbledore
Dumbledore notably sat out the first Fantastic Beasts film, but we know that Newt was one of his most problematic students. Played here by Jude Law, Dumbledore now needs Newt more than ever, though, as he is far from the legendary head teacher he'll eventually become.
Leta Lestrange
Zoe Kravitz's Leta Lestrange had a passing cameo in the first Fantastic Beasts but returns in full force. One of Newt's former lovers, she'll play a key role as an ally in the fight to take down Grindelwald.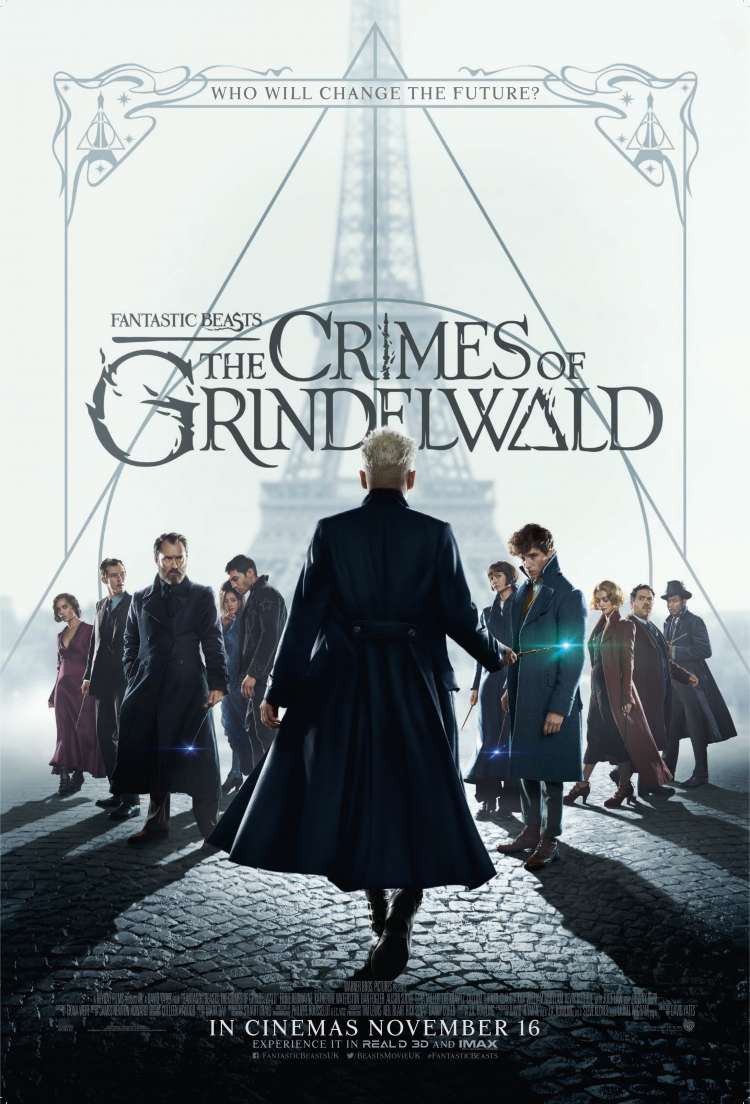 Fantastic Beasts: The Crimes Of Grindelwald
Who Will Change The Future?
CLICK TO FIND OUT MORE
12A