Trailer
Encanto Trailer
---
A vibrant new trailer reveals more of the magic, music, and mystery of Disney's Encanto.
Article Published on 29.09.2021
Expanding on everything that was revealed in the teaser, the full trailer for Disney's forthcoming animated adventure shows off more incredible magic, Colombian culture, and songs from Lin-Manuel Miranda. The trailer begins by revealed the history of the Madrigal family and how they were blessed with an incredible gift. We see the family members putting their incredible powers to use, from shapeshifting, super strength, and speaking to animals. The trailer also gives us a better look at the hero of this magical story, Mirabel, the only Madrigal without a special power who's the odd one out, jealous of her siblings, and left wondering why she doesn't have a gift. But when the Encanto becomes endangered and the magical home begins to crumble, Mirabel steps up to save the day. Fantastical locations and dangerous beasts await as this ordinary girl embarks on an extraordinary journey of self-discovery to save her family from a terrible fate. Uncover the mystery and discover the magic of Encanto in cinemas November 24.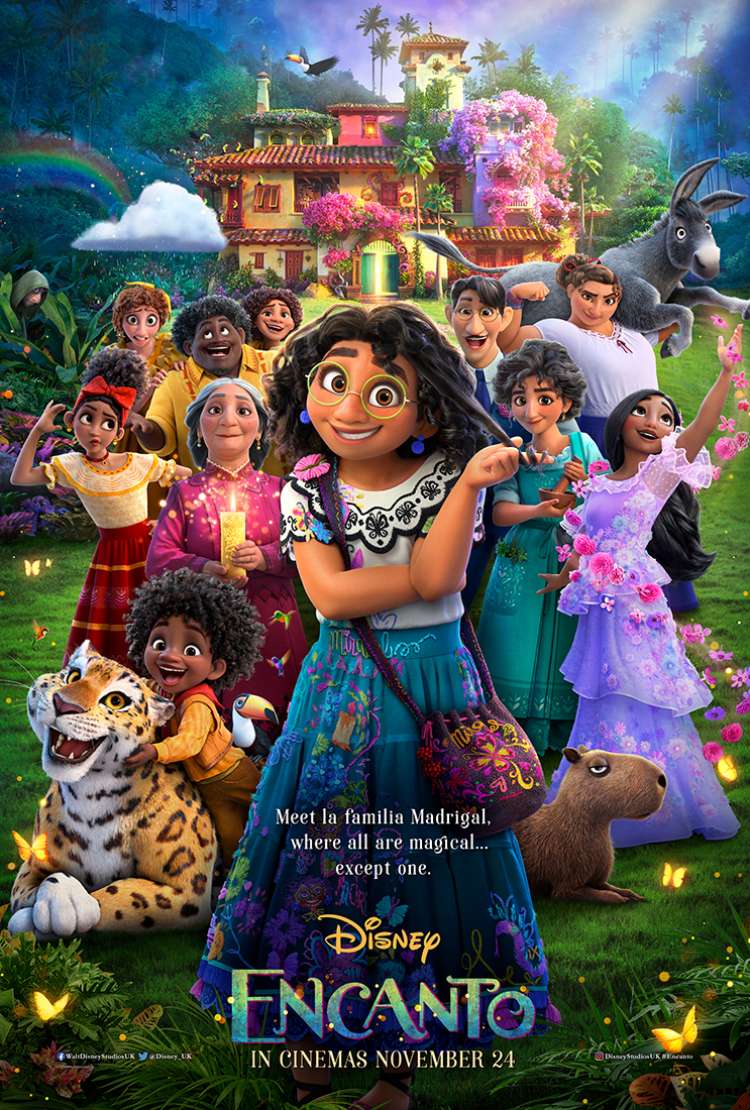 Encanto
Magical House. Magical Family
CLICK TO FIND OUT MORE
PG