Feature
Odd One Out
---
Welcome to Encanto, a wondrous colourful Colombian town where music and magic are in the air and where one ordinary girl seeks to find her place in the extraordinary world around her.
Article Published on 20.10.2021
Words Jim Roberts
Safely ashore from adventuring along the Amazon in Jungle Cruise, Disney transports us back to South America in an all-new animation that showcases the enchanting sights and sounds of Colombia.
Brooklyn Nine-Nine's Stephanie Beatriz voices Mirabel Madrigal, a bespectacled fifteen-year-old who's struggling to find her place in her fascinating family. Unlike her siblings, Mirabel has no special gift. No magical powers. An extremely rare trait for those living in their home in the hidden mountain town of Encanto - where some have super strength, others can talk to animals, another is a shapeshifter, and even the coffee pots can pour themselves.
The name Encanto roughly translates to charm and, without one, Mirabel is the anomaly and subjected to constant consolation from a community where she doesn't feel she belongs.
Yet, Mirabel is still an undeniably spirited and plucky tennager with a huge heart, heaps of humour, and plenty of attitude. So, when the town's magic comes under threat, it's her more everyday gifts that will be called upon.
Set to a soundtrack with more heartfelt lyrics and catchy instant-classics frmo Hamilton, Moana, and In The Heights' Lin-Manuel Miranda, Mirabel embarks on a dazzling visual and musical journey where she must accept reality, discover her unique strengths, and make a name for herself as the ordinary girl who saved the extraordinary Encanto.
Disney's Voyage Of Discovery
Disney's animations takes audiences all over the world. As another lesser-represented culture comes to cinemas, we look at some of the recent destinations on Disney's map of the world.
Polynesia - Moana
Almost eight-thousand miles frmo our shores in the fictional South Pacific island of Motunui, Disney sweep us off our feet with a portrayal of Polynesian culture that leaves us wondering how far they'd go.
Southeast Asia - Raya And The Last Dragon
Raya's quest to discover the last dragon takes us to Kumandra, a fantastical lad inspired by the varied and rich cultures of Southeast Asia.
Colombia - Encanto
The make-believe Casa Madrigal is sure to delight with colourful houses, exotic animals, and stirring sights and sounds of Colombian culture. Throw in a Lin-Manuel Miranda soundtrack and Encanto is sure to hit all the right notes.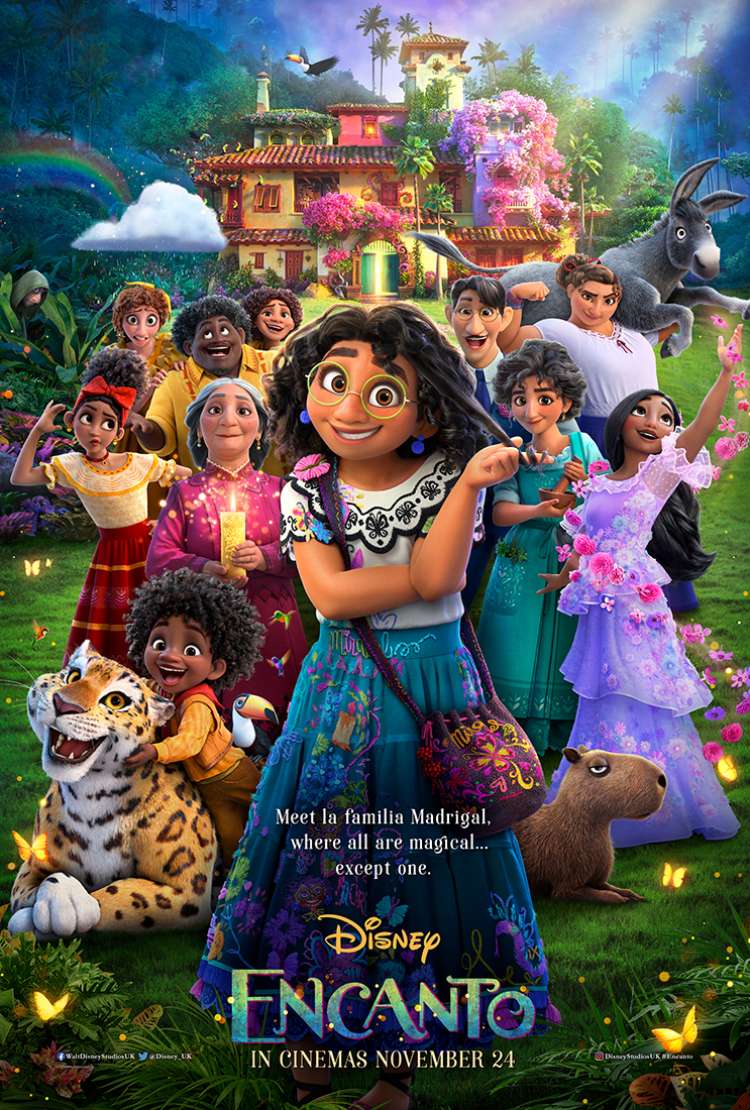 Encanto
Magical House. Magical Family
CLICK TO FIND OUT MORE
PG