Trailer
Encanto Teaser
---
Disney drums up excitement for their upcoming animation with a musical and magical first look.
Article Published on 08.07.2021
Disney throw open the door of Casa Madrigal to take you inside the setting for Colombian-set animated feature. It's a beautiful, one-of-a-kind house with flowers, music, and magic everywhere where we meet the Madrigals, the extraordinary family who call it home. From super strength to shapeshifting, each member of the Madrigal family is bestowed with a special gift. Well, everyone apart from Mirabel. The trailer doesn't go into any detail about the story, but we do know that this ordinary fifteen-year-old is the hero of the story. The teaser might be short and sweet, but it's bursting with more than enough life, colour, sound, and sublime animation to sell it to audiences entirely. When you throw in a diverse voice cast and the promise of original songs from Lin-Manuel Miranda and you already have the makings of an instant-classic that captures the spirit of another international culture. Disney's Encanto is coming to cinemas in November.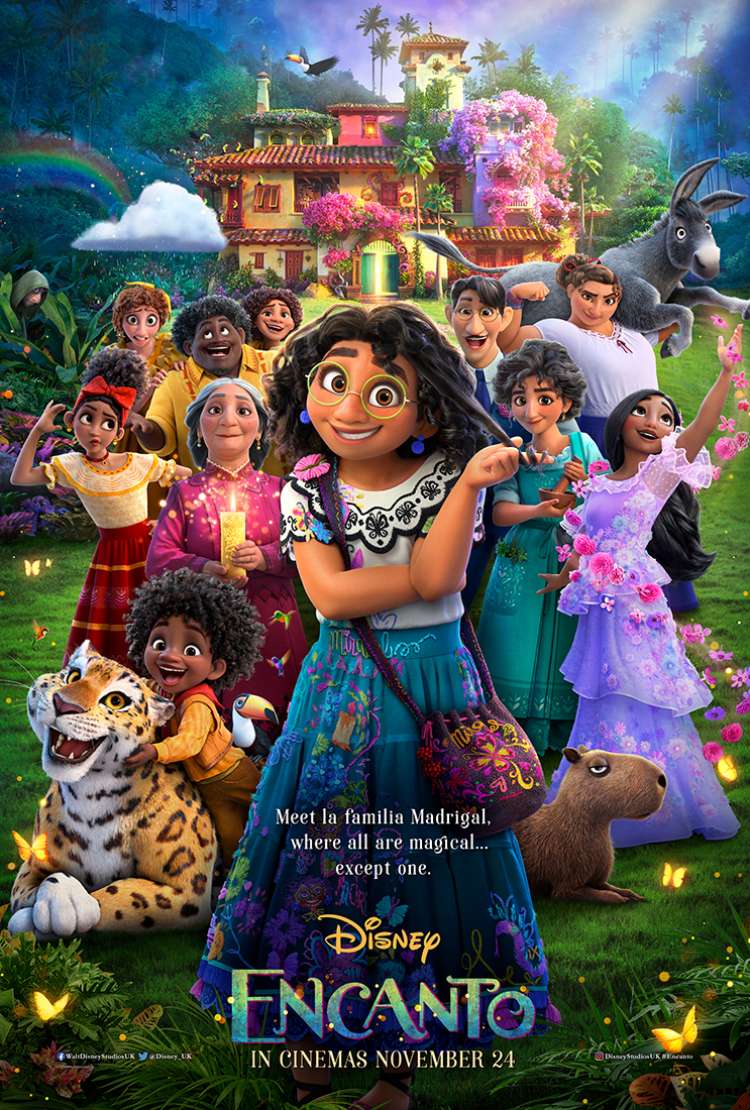 Encanto
Magical House. Magical Family
CLICK TO FIND OUT MORE
PG