Feature
Spice Up Your Life
---
The director of the successful Blade Runner sequel nobody thought possible returns with his most ambitious project yet, bringing the so-called unfilmable sci-fi novel Dune to the big screen.
Article Published on 16.08.2021
It's the year 10191. Infinite life, higher-intellect thinking, and faster-than-light travel are all possible thanks to a mind-altering mineral found on the desert planet Arrakis. Inevitably, such a sought-after spice has triggered a power struggle that threatens humanity's very existence. A young man must step forth, harness his fear, and travel to the deadly planet to secure the future of his family.
Based on Frank Herbert's 1965 novel, Dune is an expansive multi-part narrative set in a far future unlike anything audiences have seen before – and it's all being brought to life through the lens of visionary filmmaker Denis Villeneuve.
Extraordinary otherworldly visuals, action on an epic scale, and terrifying giant sand worms await, but perhaps the most impressive aspect of this adaptation is its cast. The director of Arrival and Blade Runner 2049 has amassed an astronomical all-star line-up that includes Timothée Chalamet, Josh Brolin, Oscar Isaac, Zendaya, Javier Bardem, and Rebecca Ferguson to name only a few.
With cutting-edge visual effects, a jaw-dropping ensemble cast, and perhaps the only director capable of such a daring project at the helm, Dune is set to not only bring fans the adaptation they've been waiting so long to see, but also give every one of us an epic cinematic experience that can't be missed.
Filming The Unfilmable
Despite its cult status, David Lynch's much-maligned 1984 take on the source material didn't quite bring Herbert's vision to life how book devotees had hoped, making Villeneuve's adaptation all the more ambitious. Here are other directors who tackled tricky book to film adaptations.
The Lord Of The Rings
Turning Tolkien's classic fairytales into three epic films was almost as ambitious as Frodo's daring journey itself, but the result is one of cinema's greatest trilogies.
The Girl With The Dragon Tattoo
Niels Arden Oplev's original Swedish adaptation of the Millennium series is suitably gritty and bleak, and, thanks to Noomi Rapace's standout performance, succeeds in bringing Lisbeth Salander to the screen.
Annihilation
Like Dune, Jeff VanderMeer's Annihilation was thought to evoke images impossible to be presented onscreen. Luckily, Alex Garland's expedition into a mysterious alien forest delights as much as it surprises.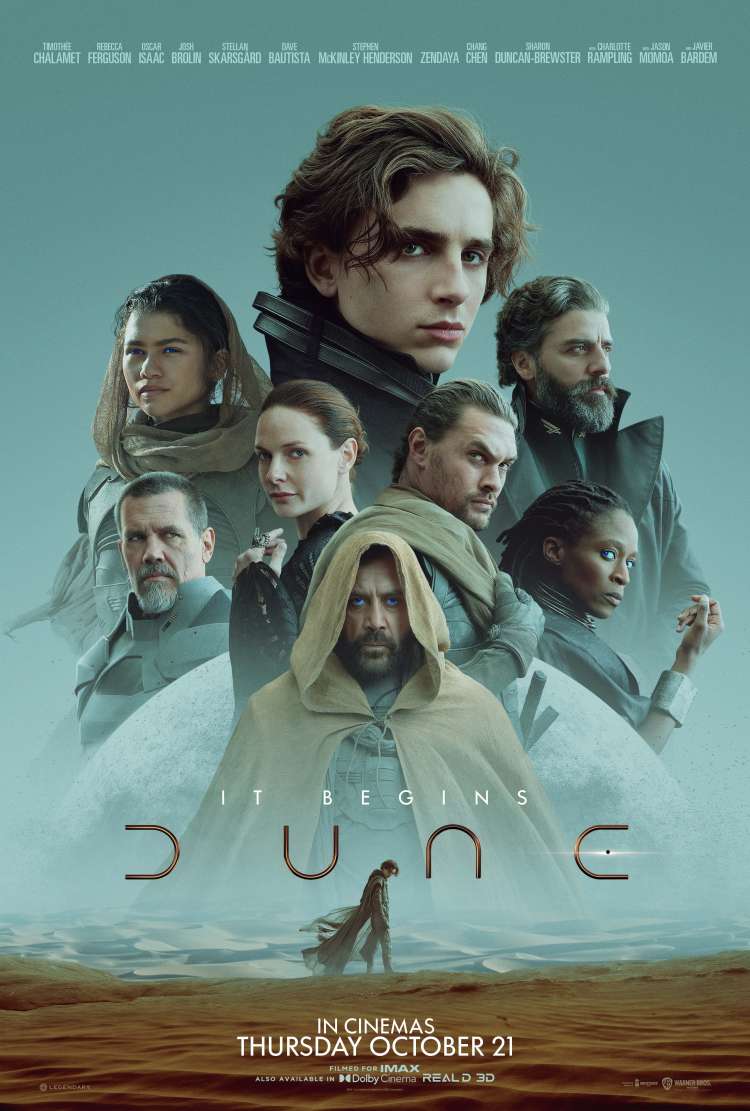 Dune: Part One
Beyond fear, destiny awaits
CLICK TO FIND OUT MORE
15