Trailer
Dune New Trailer
---
An epic new trailer arrives to set up the cinema event of the year and reveal more details about spice, Dune's story, and its star-studded cast.
Article Published on 22.07.2021
Audiences have been waiting a long time for Dune, as its release nears a new trailer arrives to ramp up the excitement for one of the biggest films of the year. Almost as eagerly-awaited as the film itself, the first detailed look at the film since the debut trailer back in September opens with Zendaya's Chani introducing us to her home planet Arrakis, a beautiful desert world that soon becomes a warzone when outsiders invade to gain control of the valuable substance known as spice. With her people facing extinction, she calls out to Timothée Chalamet's Paul Atreides, the heir to House Atreides. His family answer the call to bring peace to Arrakis, but on arrival they find themselves out manned and outgunned by the deadly Harkonnens. That's when the trailer really turns up the volume to tease an incredible battle that demands to be seen on the big screen, one not only for the future of the Atreides, or even Arrakis, but for all mankind. As well as a gorgeous and exhilarating sci-fi epic, the trailer also positions Denis Villeneuve's adaptation of the Frank Herbert novel as a character piece as each member of the incredible cast is revealed in more detail. Joining the aforementioned stars are Oscar Isaac as Duke Leto, Rebecca Ferguson as Lady Jessica, Jason Momoa as Duncan Idaho, Josh Brolin as Gurney, Chang Chen as Dr Yueh, Javier Bardem as Stilgar, and Stellan Skarsgård as The Baron. After a slight shuffle in release, Dune will now explode into cinemas on October 21.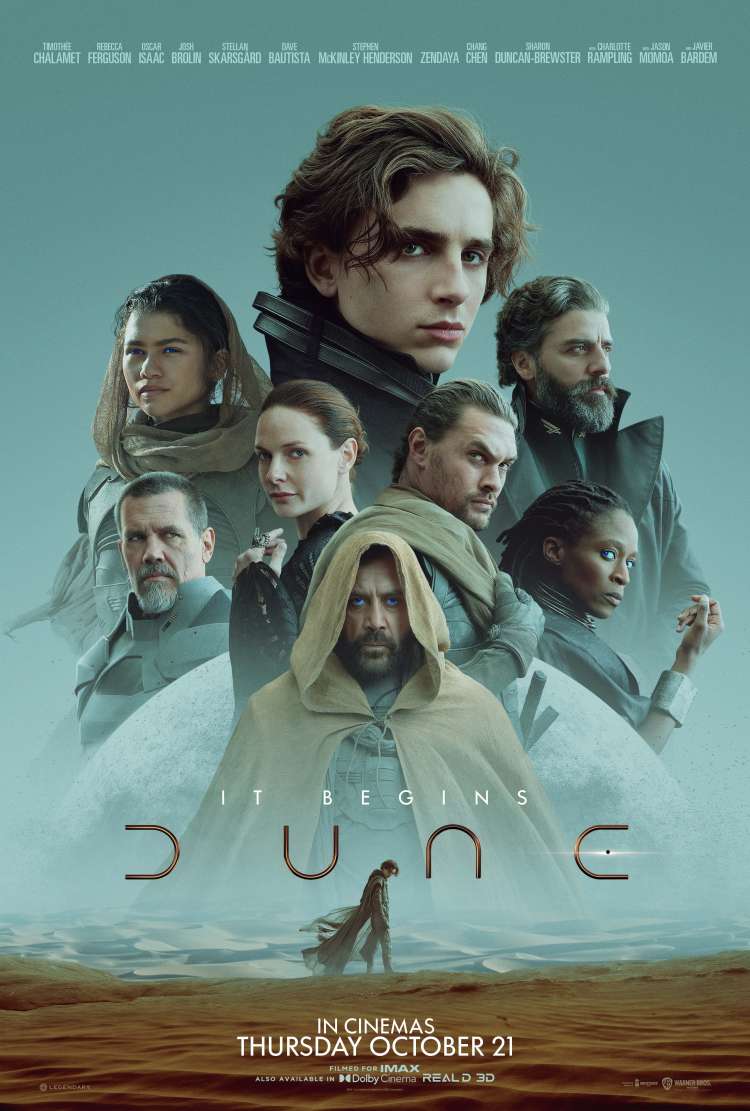 Dune
Beyond fear, destiny awaits
CLICK TO FIND OUT MORE