Feature
No Rest For The Wicked
---
Kenneth Branagh brings Poirot back to the big screen, this time swapping train carriage for cruise liner in the star-studded sequel to Murder On The Orient Express.
Article Published on 03.12.2021
Words Aaron Potter
As teased in the final moments of 2017's Murder On The Orient Express, literature's most famous moustachioed detective is returning to cinemas for a new adaptation of Death On The Nile.
Marking the third onscreen interpretation of Agatha Christie's classic murder mystery, this modern incarnation promises a steamy affair set on a riverboat and brings yet another star-studded cast of talent on board.
Heading up the guest list is, of course, actor-director Kenneth Branagh, who this time welcomes Wonder Woman's Gal Gadot, Black Panther's Letitia Wright, and comedian Russell Brand along for a twist-filled ride. The list goes on as Annette Bening, Tom Bateman, Armie Hammer, Ali Fazal, Dawn French, Jennifer Saunders, Rose Leslie, and Sophie Okonedo round out another stellar ensemble. Together they make up the shadowy line-up of suspects Poirot must assess, analyse, and interrogate after a wealthy heiress is found dead.
This modern version of Death On The Nile breathes new life into one of Agatha Christie's most celebrated whodunnits, seamlessly merging practical sets and CGI effects to sweep audiences away to a period-accurate 1930s Cairo. Everyone is a suspect once more as Poirot quickly learns there's no such thing as a holiday for the world's greatest detective.
Murderous Mysteries
The Usual Suspects
Bryan Singer's neo-noir classic wowed critics upon release with its expert use of flashbacks and narration. The final reveal of Keyser Soze's identity remains one of cinema's most shocking twists.
Murder On The Orient Express
Branagh's first outing as the Belgian sleuth revitalised a beloved Agatha Christie novel, modernising this 1934 story for a new audience while remaining true to the familiar characters and narrative.
Knives Out
Following his divisive work on Star Wars: The Last Jedi, director Rian Johnson kept things grounded for his razor-sharp whodunnit concerning the death of a wealthy novelist. The twists come thick and fast, and Daniel Craig's southern drawl doesn't disappoint.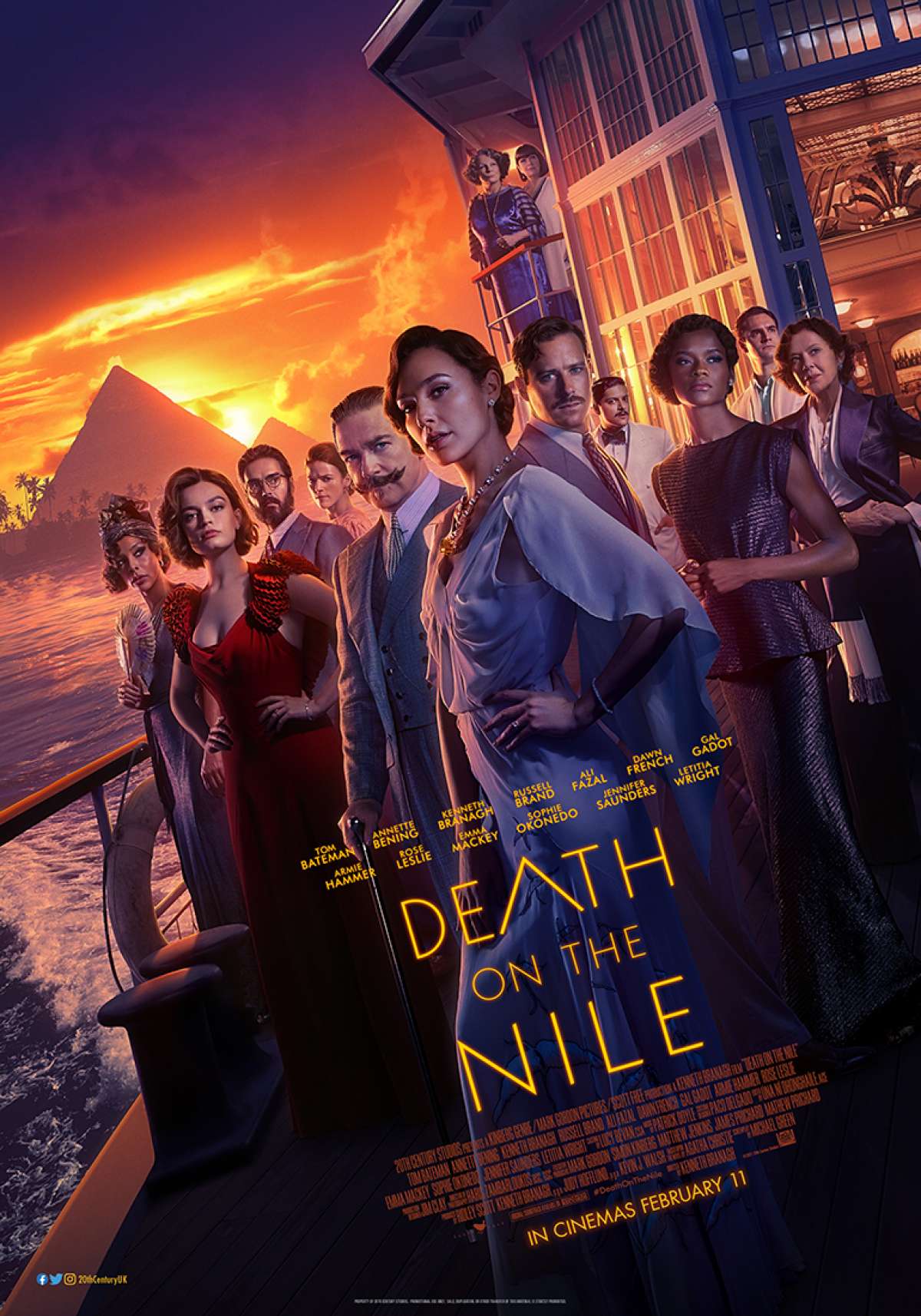 Death On The Nile
Murder was just the beginning
CLICK TO FIND OUT MORE
12A