Feature
DC's Best Female Villains
---
Our five favourite female supervillains from the DCEU
Article Published on 08.05.2020
To celebrate the release of Birds Of Prey And The Fantabulous Emancipation Of One Harley Quinn, available now on digital platforms, we've delved into the DC universe to seek out some of the best female supervillains that made their way onscreen.
From their mischievous wit to their mastery of manipulation, the following characters have all been a highlight of the recent DC film adaptations, and the actors' portrayal deserve our acclaim!
1. HARLEY QUINN
Harley Quinn, as portrayed by Margot Robbie, has one of the best character developments of DC female personalities that have made their way to screen. Starting in Suicide Squad as psychiatrist Harleen Quizel, to then being the Joker's sidekick, to finally emancipating herself to achieve true freedom with a film of her own, Harley has taken us on one hell of a ride. Harley challenges our perspective of what a DC villain encompasses, her character's depth, wit, and ingenuity constantly surprising us along the way. The DC world would definitely be a less vibrant place without her.
2. TALIA AL GHUL
Talia Al Ghul, also known as Miranda Tate in the Dark Knight Rises, is one of the most manipulative villains in the DC universe, and we love it. Do not be fooled by her charm and pleasantries; this character had a tough start to life and will stop at nothing to achieve Gotham's destruction. We love an empowered female boss, and as the leader League of Shadows, it comes to no surprise that Marion Cotillard's Talia is one of our favourite DC villains.
3. FAORA-UI
Despite being devoid of compassion and a moral compass, the female Kryptonian Faora-UI is probably one of the most gifted warriors with supernatural abilities. Portrayed by Antje Traue in Man Of Steel, we appreciated her tenacity and ambition to terraforming planet Earth into a new Krypton, making her status as one of the most badass onscreen villains well deserved. General Zod's warrior went toe-to-toe with Superman in the battle of Smallville and, as director Zack Snyder revealed, survived. Perhaps that wasn't the last we saw of her.
4. POISON IVY
No DC villain roundup would be complete without the inclusion of the one and only Poison Ivy. Infamously portrayed by Uma Thurman in the oh-so-nineties Batman And Robin, Pamela Isley is transformed into a crafty and seductive half-woman/half-plant eco-terrorist after Dr Jason Woodrue's failed attempt to murder her. Much more than just great style and costume, Poison Ivy is an iconic villain who will use all means to reach her ends. We hope to see more of her in future DC film releases.
5. DOCTOR POISON
Elena Anaya's Doctor Isabel Maru, a.k.a Doctor Poison, was the ally of General Erich Ludendorff, who developed mustard gas for Germany during WWI in Wonder Woman. It is undeniable that Doctor Poison's intelligence is her biggest weapon, and one of the deadliest. Her passion for scientific research, albeit to reach her evil ends, does attract our admiration.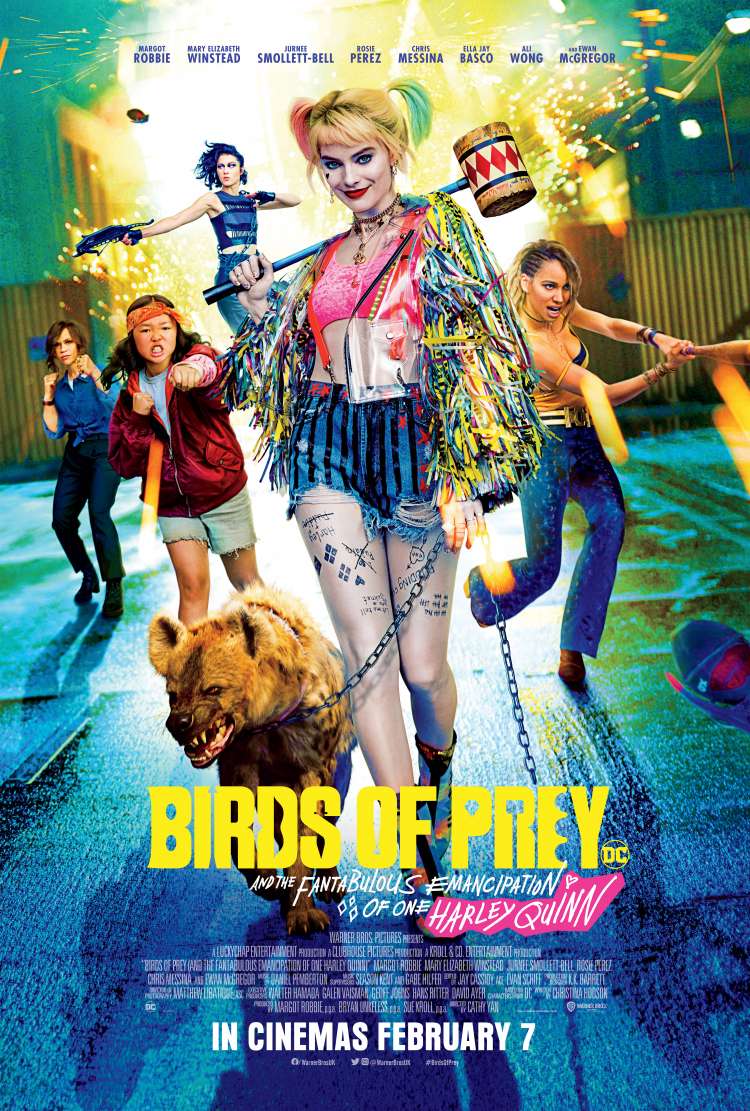 Birds Of Prey
And The Fantabulous Emancipation Of One Harley Quinn
CLICK TO FIND OUT MORE
15