Trailer
DC League Of Super-Pets Trailer
---
Meet Man Of Steel's best friend in the first trailer for DC League Of Super-Pets.
Article Published on 24.11.2021
Promising a fun-filled adventure for all the family, the trailer takes us into a beautifully-animated Metropolis where we discover that even Clark Kent has to take time out from saving the world as Superman to give his attention-demanding dog everything he needs. Krypto is a very good boy when it comes to saving the world, but the socially-awkward superdog isn't the best at making friends with other animals. So, when Superman is taken out by a kryptonite bullet and kidnapped along with the rest of the Justice League, Krypto must save the day – but he's going to need some help. He decides to assemble a league of his own and transforms shelter animals into super-powered pets. In revealing the secret life of super-pets, Warner Bros have assembled some serious star power. Dwayne Johnson and Kevin Hart partner again to star as Krypto and Batman's dog Ace respectively, while the rest of the ragtag team are rounded out by Natasha Lyonne as Flash's turtle Meron, Diego Luna as Green Lantern's squirrel Chip, and Vanessa Bayer as Wonder Woman's pig PB. But that's not all, also on the exciting billing are John Krasinski's Superman, Marc Maron's Lex Luthor, plus Kate McKinnon, Thomas Middleditch, Ben Schwartz, and Keanu Reeves. Discover how DC's League Of Super-Pets will save the day when the all-new animated adventure pounces into cinemas in July.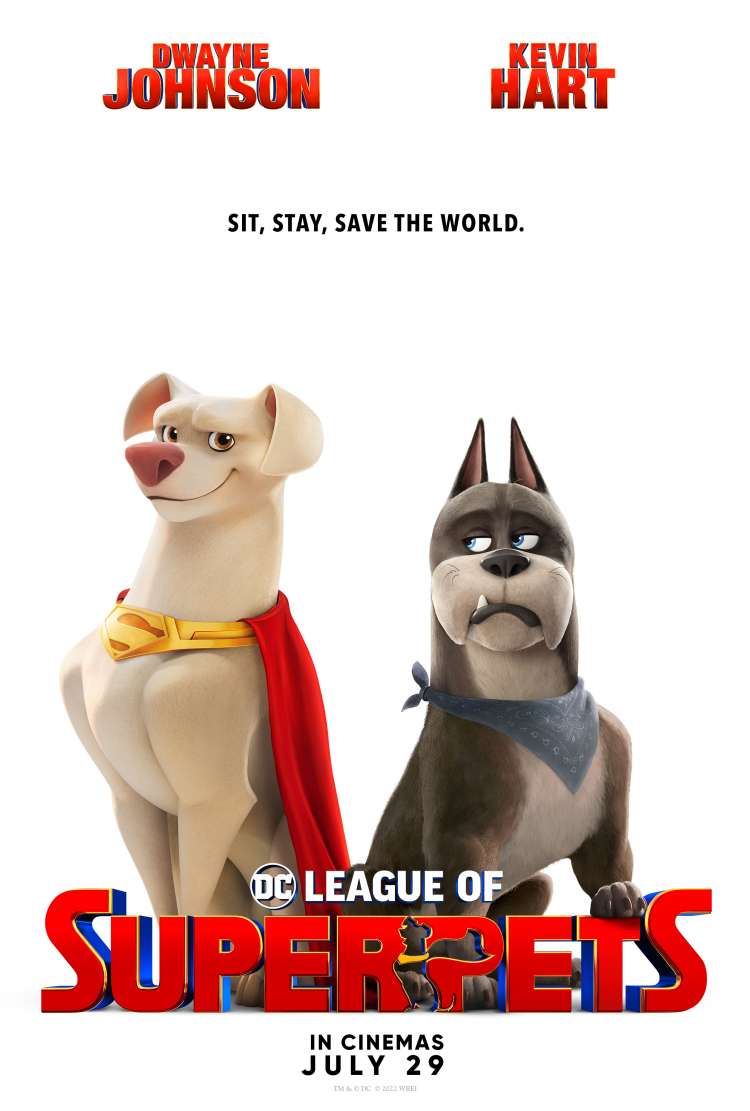 DC League Of Super-Pets
Sit, Stay, Save the world
CLICK TO FIND OUT MORE