Trailer
DC League Of Super-Pets New Trailer
---
Dwayne Johnson's Krypto and the DC Super-Pets set out to save Superman and the Justice League from a squeaky supervillain in the new trailer for the animated adventure.
Article Published on 04.05.2022
Building on all of the family-friendly fun, animated antics, and super-shenanigans from the first trailer, the new look at the animated action adventure begins with a sequence that shows the super-strong bond between Superman and his canine companion Krypto, who will go to every extreme to ensure he's second to none in his friend's heart. After showing Krypto hilariously scuppering a date with Lois Lane, the new trailer brings our first look at the film's villain. A hairless guinea pig named Lulu uses a piece of Kryptonite to capture Superman and lock him up with the rest of the Justice League. Now, Metropolis needs a new breed of hero. Refreshing everyone's memory of the shelter animals – Ace the hound, PB the potbellied pig, Merton the turtle, and Chip the squirrel – and a rundown of their incredible new powers, the trailer brings a flurry of new footage of the team of misfits in action as they try to get a grip on their abilities. There's also more quips and bickering between the star-studded cast that sees Dwayne Johnson and Kevin Hart continue their bromance. But it's more than a two-man show as the trailer shows off its all-star cast that also includes Kate McKinnon, Vanessa Bayer, Natasha Lyonne, Diego Luna, Marc Maron, Ben Schwartz, with John Krasinski as Superman and Keanu Reeves as Batman. The Super-Pets will have to learn how to use their powers and work together if they're to rescue their superhuman counterparts, stop Lulu's plan, and save Metropolis from annihilation. Find out of they'll save the day when DC League Of Super-Pets flies into cinemas on July 29.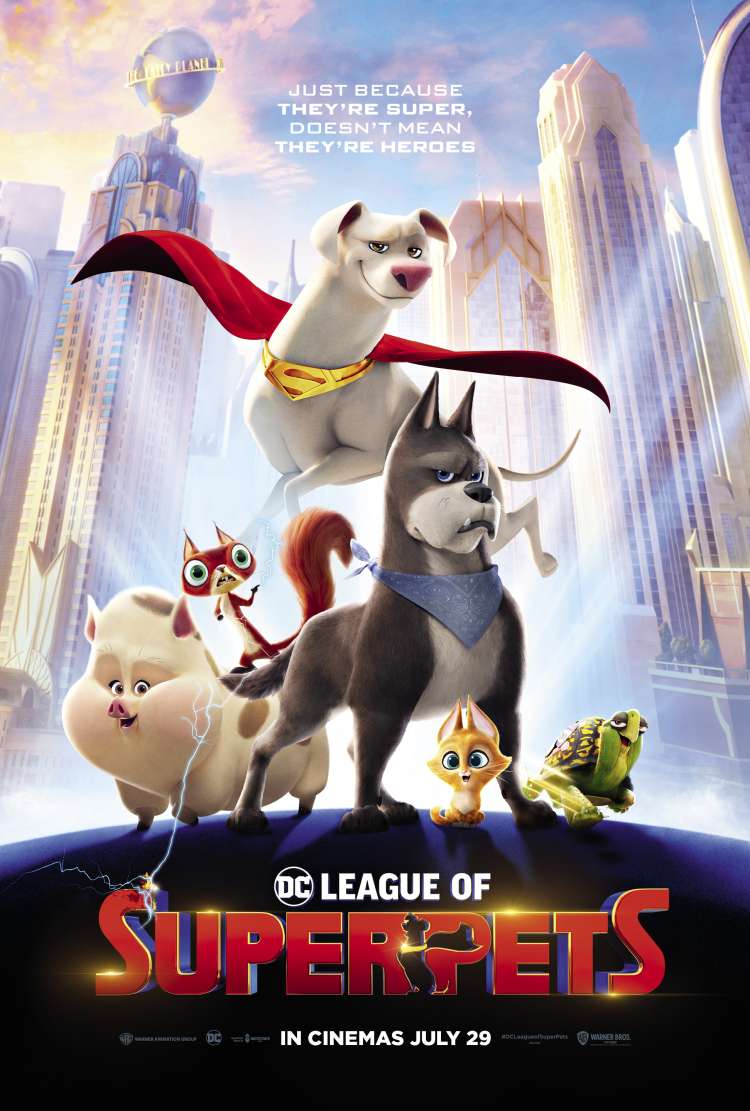 DC League Of Super-Pets
Sit, Stay, Save the world
CLICK TO FIND OUT MORE
PG