Feature
Super Funny Animals
---
When Superman, Batman, Wonder Woman, and the rest of the Justice League are kidnapped, Super-man's best friend Krypto and his League Of Super-Pets step up to save the day!
Article Published on 07.04.2022
Words Robb Sheppard
With great power comes great responsibility, but it also comes with great treats and rewards, too. At least, that's what the DC League Of Super-Pets hope.
With Metropolis under siege and DC heroes missing, a pack of unsuspecting shelter animals – Kevin Hart's Ace, Vanessa Bayer's PB, Natasha Lyonne's Merton, and Diego Luna's Chip – are accidentally endowed with superpowers and join forces with Dwayne Johnson's Krypto on a mission to save their super-human counterparts.
This all-new animated adventure promises an indestructible dog, a turbo turtle, a two-storey high hog, and a lightning-shooting squirrel, as well as a whole lot of laughs. Far, far away from DC's trademark darkness, the Super-Pets promise to put the comical back in comic book movie.
The voice cast will make your ears prick up too! Superhero film fans have longed to see A Quiet Place's John Krasinski in superhero tights and can experience him here voicing the Man Of Steel himself. Meanwhile, Keanu Reeves dons the cowl to voice The Dark Knight.
Fetch in SNL star Kate McKinnon, Sonic The Hedgehog's Ben Schwartz, and a Machiavellian Marc Maron as Lex Luthor, and the Super-Pets are ready to take the lead this summer.
A Rock And A Hart Place
Central Intelligence
Kevin Hart and Dwayne Johnson make their tag team debut as an unwitting accountant and a CIA agent thrown together on a mission. Their chemistry is off the charts.
Fast & Furious: Hobbs & Shaw
Hart only pops up for a cameo, but seeing him pretend he does leg day and drop his voice an octave to impress The Rock and The Stath is furiously funny.
Jumanji: Welcome To The Jungle
After getting sucked into a video game, Hart's college football star has to get used to his avatar's diminutive stature, while Johnson's geek must know his role as a hulking hero. They take their banter and bickering to the next level as they buddy up again in the sequel.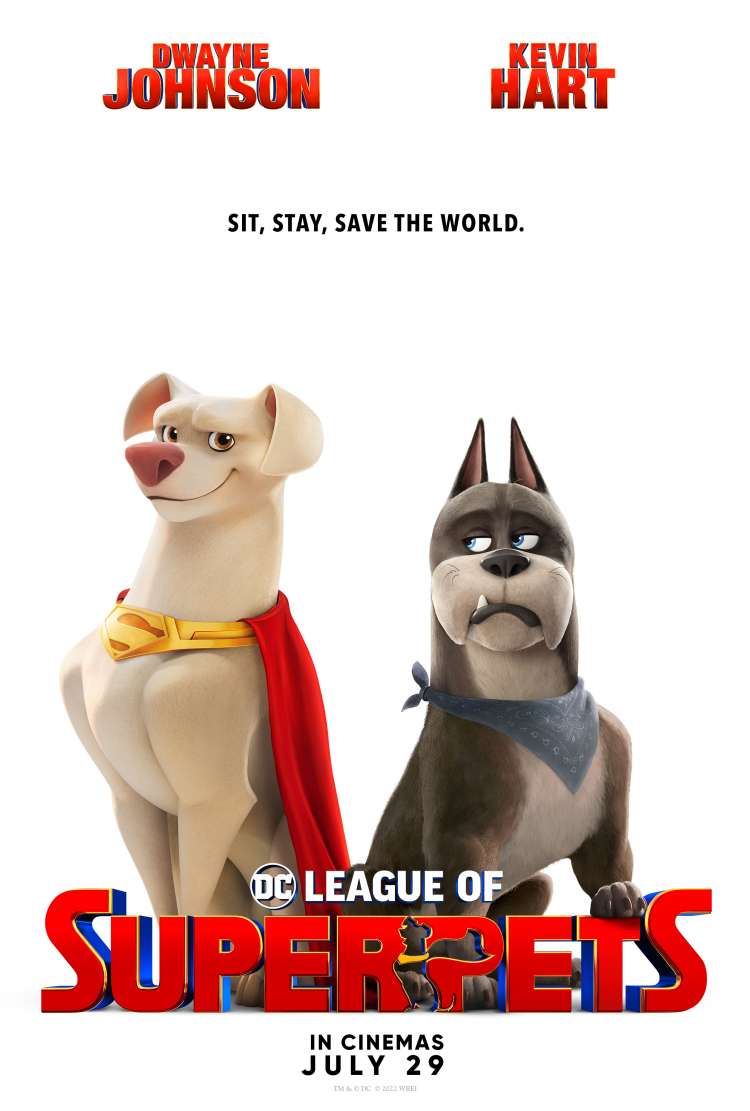 DC League Of Super-Pets
Sit, Stay, Save the world
CLICK TO FIND OUT MORE