Feature
Tick, Tick, Tick...Boom!
---
Time's Up for the former head of the Fox News network in Bombshell, a real-life retelling of the women who teamed up to take on toxicity in their workplace.
Article Published on 01.01.2020
Who says modern cinema is all capes, reboots, and remakes? Bombshell is essential contemporary cinema which addresses the challenges of our times and encourages a cultural change. All without the faintest glimmer of an Infinity Stone.
Taking on #TimesUp, Trump, and toxic masculinity, Jay Roach directs the true story of the takedown of Roger Ailes, the former CEO of Fox who resigned in July 2016 amidst allegations of sexual harassment. With the media each day covering countless cases in a similar vein, this is so close for comfort that it's utterly compelling.
The chock-a-block cast features a whole host of actors whose trophy cabinet you should never look directly at for fear of being dazzled: namely, Charlize Theron, Nicole Kidman, Margot Robbie, Allison Janney, Malcolm McDowell, and John Lithgow, who nervously sweats beneath a hefty amount of prosthetics as the disgraced Ailes.
If workplace wrangling and touching base in the boardroom doesn't sound all that thrilling at first, fret not. Bombshell is anything but a damp squib. Charles Randolph, who previously penned The Big Short, writes the conflict in a conference call like a shoot-out in a spaghetti western. Brace yourselves, it's about to go off!
Blowing Up Hollywood's Budget: Re-Balancing The Books
Margot Robbie
Alongside Bombshell, Robbie appeared in Tarantino's Once Upon a Time…In Hollywood, as well as producing and starring in Dreamworld, the tale of a teenage bounty hunter. Next up is Harley Quinn spin-off, Birds Of Prey. 2019 earnings: $23.5 million.
Nicole Kidman
At the peak of her powers following a near forty-year career, Kidman starred in the adaptation of the Pulitzer Prize-winning The Goldfinch, second season of small-screen drama Big Little Lies, and the upcoming Bombshell. 2019 Earnings: $34 million.
Charlize Theron
Before Bombshell, Theron portrayed a presidential candidate in rom-com The Long Shot, while voicing Morticia Addams in The Addams Family animation, of which she was also Executive Producer. Upcoming is Atomic Blonde 2 and Fast And Furious 9. 2019 Earnings: $23 million.
Figures: Forbes.com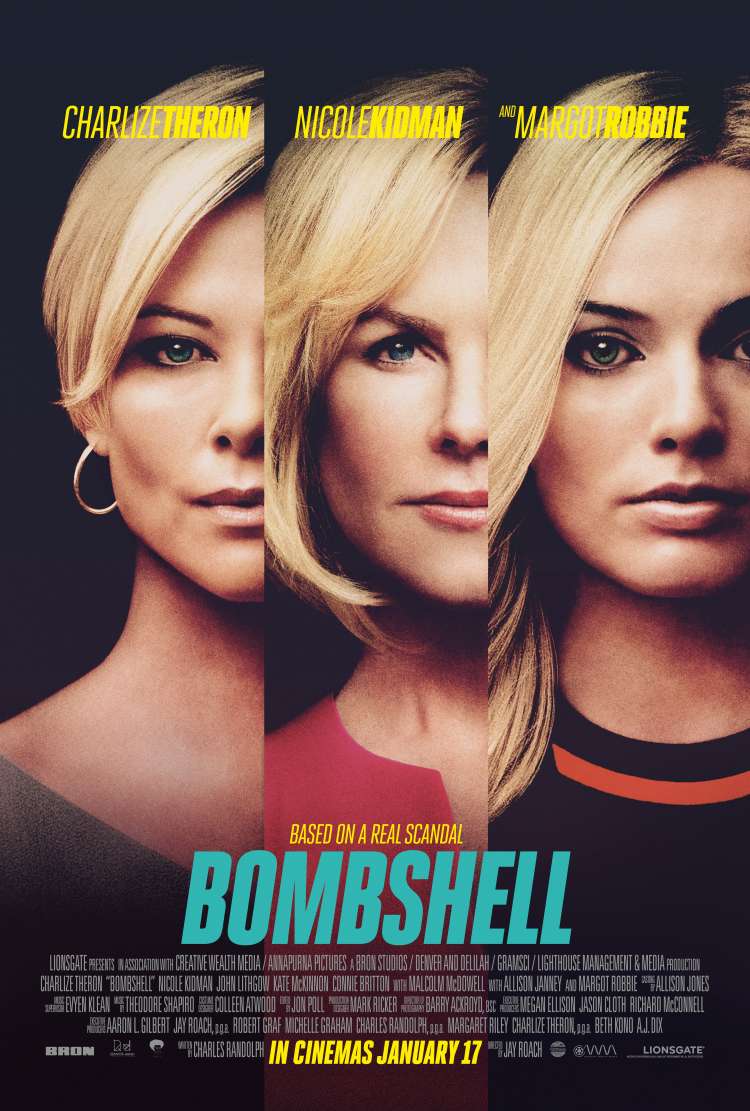 Bombshell
Based On The Real Scandal
CLICK TO FIND OUT MORE
15