Trailer
Aladdin Final Trailer
---
The final trailer for Disney's live-action Aladdin has so much to sing about!
Article Published on 12.03.2019
If there were any doubts about whether Disney could pull off this remake and do the animated classic fan's hold so dear justice, they will surely put to rest by a truly spellbinding final trailer full of music and magic. Unlike like previous trailers, this one goes heavy on the story as we join street rat Aladdin during one of his many escapades before being lured by the menacing Jafar into stealing a lamp from The Cave Of Wonders. Until now, we've only really had a sneak peek at Will Smith's Genie, but now he's revealed in all of his glory and giving us a sample of the brilliant charm he's bringing to the role with a sharp tongue, wondrous tricks up his sleeve, and an amazing take on Friend Like Me. But that's not the only classic song shown off in this trailer as, after being granted his wish, Aladdin invites his beloved Princess Jasmine on a magic carpet ride through Agrabah while singing their tender duet A Whole New World.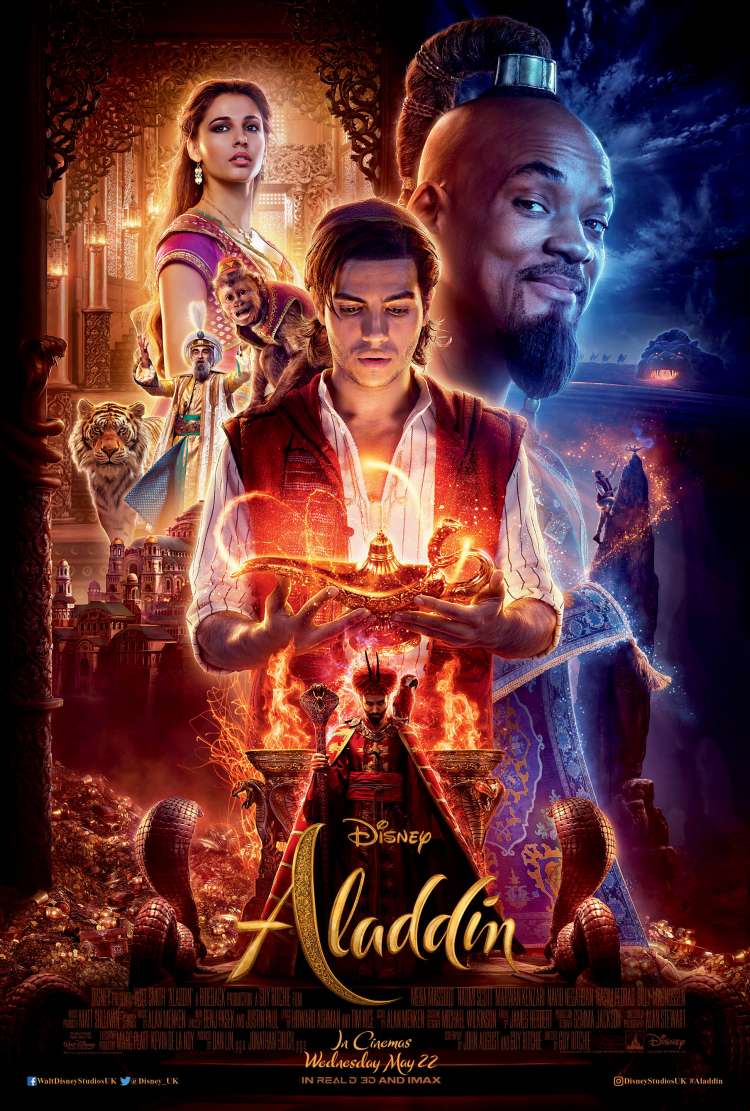 Aladdin
Choose Wisely
CLICK TO FIND OUT MORE
PG