Feature
A Whole New World
---
Disney has granted the wishes of fans around the globe with a live-action reimagining of one of their most celebrated pieces of storytelling. Book your seat on the next magic carpet ride!
Article Published on 13.05.2019
Since its big screen release back in 1992, the magical tale of Aladdin has enchanted generations of viewers with its story of a plucky street urchin's discovery of a magical lamp and its wish-granting inhabitant.
Almost three decades later, Disney invites audiences to once again experience the wondrous sights and sounds of Agrabah with a live-action adaptation of the beloved animated feature.
Prepare to witness the timeless rags-to-riches tale like never before, as a common thief attempts to overcome a power-hungry Grand Vizier and win the heart of his one true love.
The rambunctious and dynamic directing style of Guy Ritchie promises to unveil a series of action-packed sequences that weave between shadowy back alleys, vibrant parades, vast desert plains, and palatial splendour. Meanwhile, the much-loved musical numbers are back in force, with veteran composer Alan Menken returning to once again sprinkle his signature melodic magic upon his original Oscar-winning compositions.
Will Smith's wisecracking Genie provides some serious star power to a cast of young and emerging actors that promise to reinvigorate the legend of Aladdin for modern audiences, while ensuring existing fans are left dazzled as they watch their favourite moments and characters come to life.
Reimagined Classics
Aladdin is just one of Disney's many upcoming live-action adaptations.
The Lion King
Jon Favreau's depiction of Simba's struggle to save his kingdom is perhaps Disney's most anticipated upcoming live-action release thanks to a jaw-dropping cast and the promise of an incredible soundtrack.
Mulan
The sweeping story of a young girl's journey to war and battle to save her homeland, a live-action incarnation of 1998's Mulan is already well underway and set for a March 2020 release.
Cruella
While 101 Dalmatians has already received the live action treatment, a journey into the origins of the film's devilish antagonist Cruella de Vil is set to leave audiences cackling with delight.
The Little Mermaid
Despite initial directorial woes, The Little Mermaid is on course to become another live-action smash as celebrated composer Lin-Manuel Miranda joins writer Jane Goldman and director Rob Marshall (Mary Poppins Returns) to produce a guaranteed splash hit!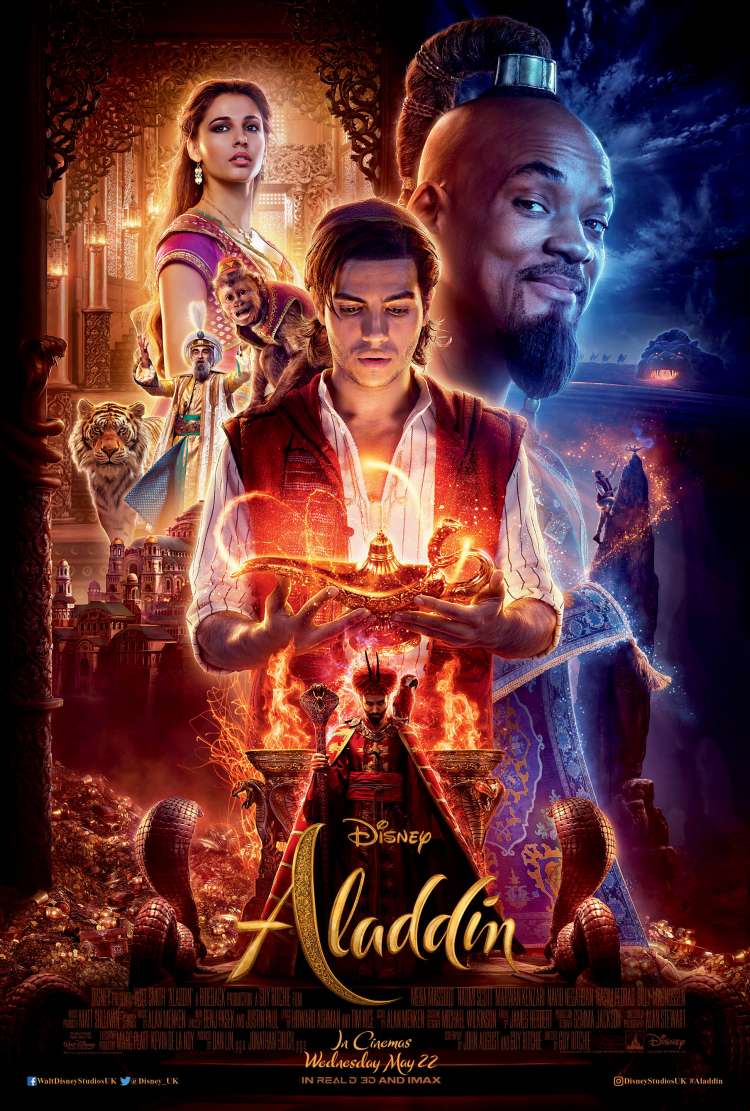 Aladdin
Choose Wisely
CLICK TO FIND OUT MORE
PG