Feature
A Killer Comeback
---
After slashing onto our screens and changing the face of horror forever, Ghostface returns to torment a new generation. Sidney Prescott is back too, to end it once and for all.
Article Published on 03.12.2021
Words Harry Faint
In 1996, Wes Craven's Scream tore its way into cinemas with a brutal, innovative, and unforgettable take on the slasher horror. Twenty-five years later, its legendary killer is back. Three Ghostface killings in the infamous suburb of Woodsboro draws Sidney Prescott, Dewey Riley, and Gale Weathers back to where it all began to teach the residents the rules of survival.
It turns out, Ghostface is targeting victims related to the original killers. Aware of their town's deadly legacy, and aided by the original survivors, the new targets attempt to unmask the killer and bring the bloodbath to an end. Prepare yourself for terrifying new thrills and bloodier spills as the Woodsboro murders continue in a new chapter that gives the beloved original a modern twist.
Scream Queen Neve Campbell returns to the screen alongside Courteney Cox and David Arquette to lead a fresh-faced cast in the fight for survival. The exciting new generation of Ghostface targets includes In The Heights' Melissa Barrera, The Boys' Jack Quaid, and 13 Reasons Why's Dylan Minette.
Who will survive? You'll have to watch to find out.
Before you do, be sure to revise your movie trivia, read up on horror rules, and be wary of answering the phone – your life may depend on it. And remember – it's always someone you know.
The Final Girls
Slasher cinema has spawned some iconic killers, but it's also responsible for some legendary women who somehow survive the slaughter. Here are some of our favourite final girls.
Laurie Strode
Jamie Lee Curtis' babysitter-turned-badass evades the wrath of masked menace Michael Myers over and over again, and was donned the original Scream Queen for doing so. Catch her next year in the final chapter in the Strode v Myers saga in Halloween Ends.
Nancy Thompson
One, Two, Freddie's coming for you. But Helen Langenkamp's teen turned the tables on another Wes Craven creation to become the razor-fingered serial killer's nightmare.
Sidney Prescott
When her boyfriend and his accomplice become killers, Neve Campbell's high-schooler plays their deadly game, and wins. Now, she's back to help a new generation unmask their Ghostface killer.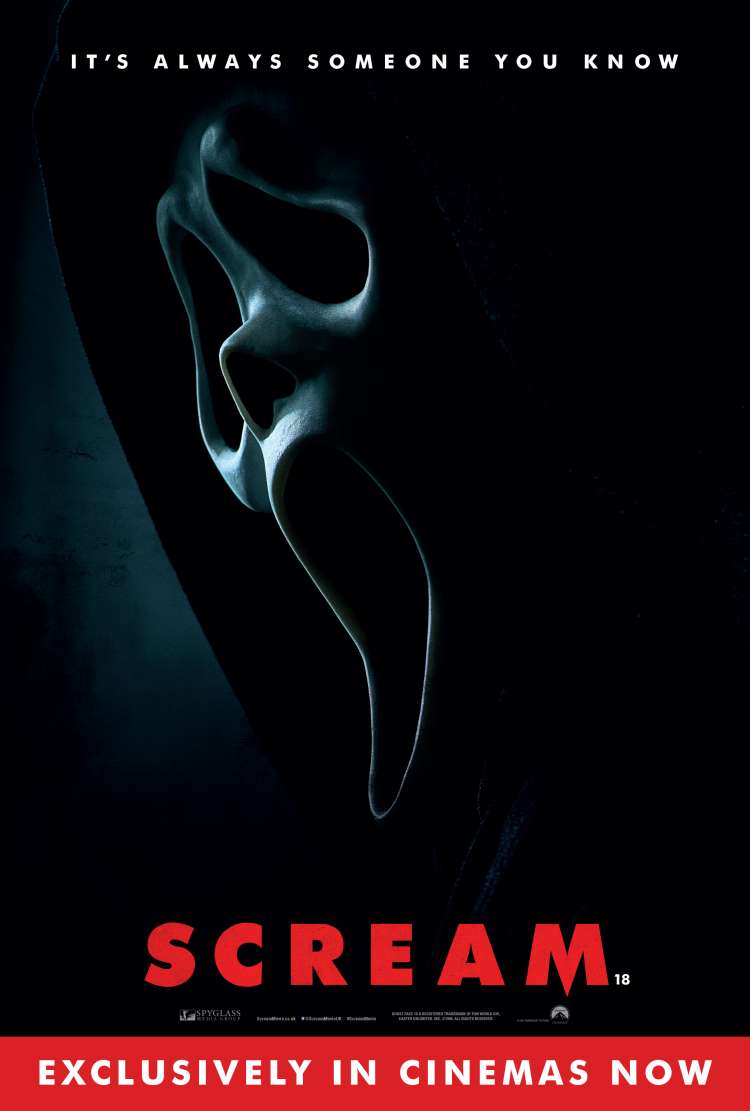 Scream
It's always someone you know
CLICK TO FIND OUT MORE
18