News
Zombieland: Double Tap First Look
---
Brand new poster and trailer welcomes you back to Zombieland!
Article Published on 29.07.2019
Picking up ten years after the original film, the trailer reunites the original cast who are now living like kings of Zombieland. But just when they think they can settle down, it's time to nut up or shut up and hit the road for an adventure where they'll encounter all-new kinds of zombies as well as dangerous human survivors. Zombies take a back seat in a frantic first look trailer where the focus is on bringing us up to speed with our dysfunctional family of zombieslayers: Tallahassee (Woody Harrelson), Columbus (Jesse Eisenberg), Wichita (Emma Stone), and Little Rock (Abigail Breslin). Again directed by Ruben Fleischer, Zombieland: Double Tap will also star Rosario Dawson, Zoey Deutch, and Luke Wilson, and we get a glimpse of them in the trailer.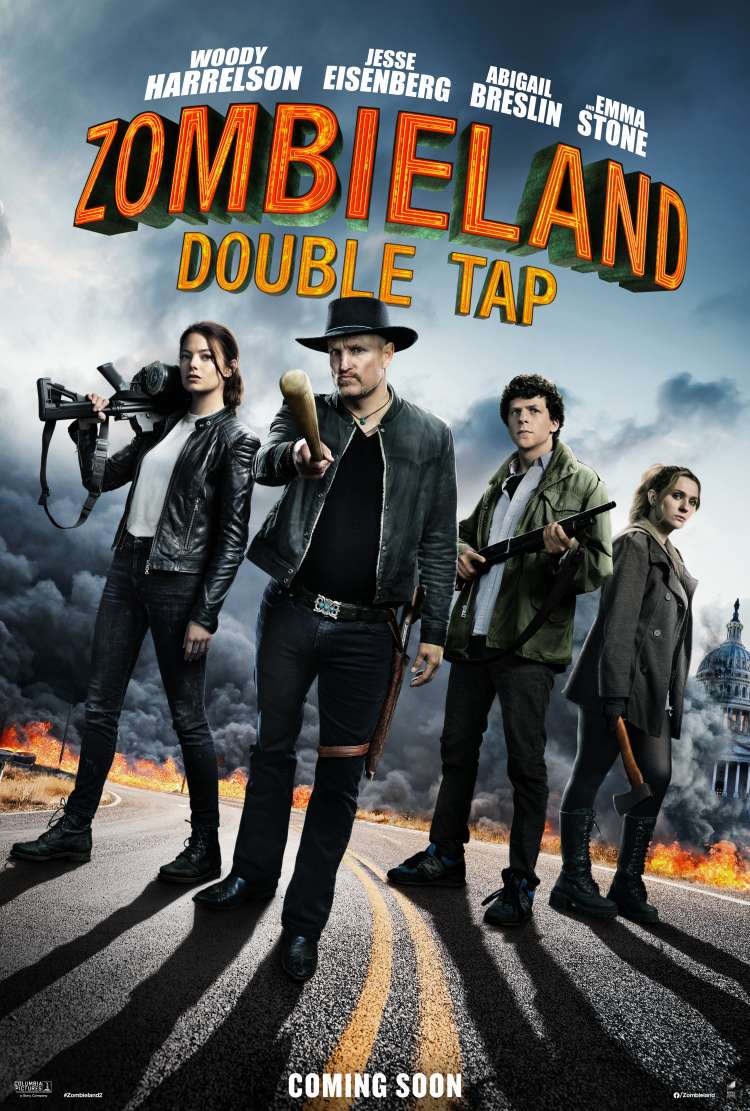 Zombieland: Double Tap
Welcome Back To Zombieland
CLICK TO FIND OUT MORE
15