Trailer
X-Men: Dark Phoenix Poster And Trailer
---
Jean Grey goes up against her fellow X-Men in the poster and trailer for X-Men: Dark Phoenix
Article Published on 27.09.2018
Following her dramatic debut in X-Men: Apocalypse, Game Of Thrones star Sophie Turner takes centre stage in the sequel that sends Jean Grey down a very dark path. The stunning trailer begins with Jean's arrival at Xavier's school as she seeks help controlling her growing powers and reveals that Charles, hoping to protect her, suppresses a very traumatic memory. Now grown up, something stirs within Jean and turns her against her fellow X-Men. As she sets out to find the truth her journey of self-discovery – and battle against an incredibly powerful entity within her – sees her spiral out of control, becoming the very thing the X-Men fight against.
Now four films into the rebooted franchise, the X-Men have become a tremendous ensemble of talent and Dark Phoenix trailer makes a big point of highlighting them all. The entire X-Men: First Class cast – James McAvoy (Charles Xavier), Michael Fassbender (Magento), Jennifer Lawrence (Mystique), Nicholas Hoult (Beast), and Evan Peters (Quicksilver) – are back and reunited with the young mutants introduced in X-Men: Apocalypse: Sophie Turner as the titular Jean Grey, Tye Sheridan as Cyclops, Alexandra Shipp as Storm, and Kodi Smit-McPhee as Nightcrawler. But there's still room for new cast members as the trailer reveals Jessica Chastain's mysterious villain Smith who plays a key role in Jean Grey's transformation into Dark Phoenix.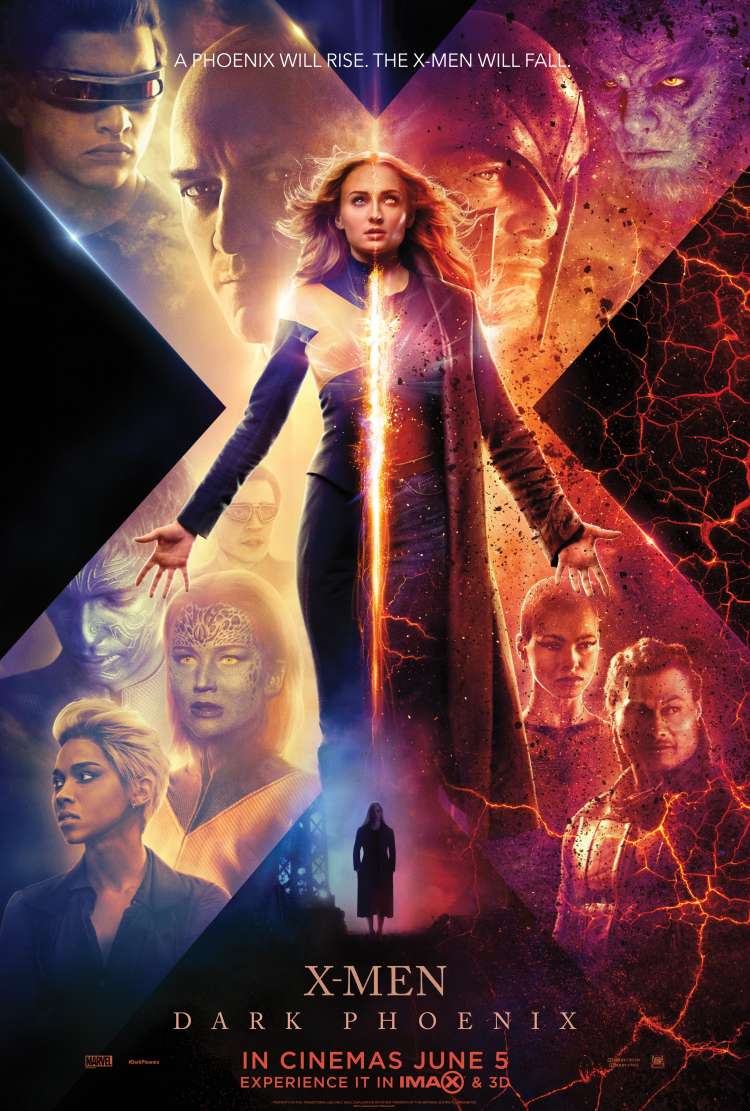 X-Men: Dark Phoenix
A Phoenix Will Rise. The X-Men Will Fall.
CLICK TO FIND OUT MORE
12A