Trailer
Wreck-It Ralph 2: Ralph Breaks The Internet Poster And Trailer
---
Everyone's favourite video game villain is back and breaking the internet in Wreck-It Ralph 2
Article Published on 28.02.2018
Having caused chaos in the arcade world, bumbling video game bad guy Ralph returns alongside fellow misfit Vanellope von Schweetz to wreak havoc once again, but this time, the internet is their playground. The new trailer joins the destructive duo as they enter the World Wide Web for the first time, experiencing "all the stuff" it has to offer. They meet bothersome click bait bots, witness an intense Ebay auction, and finally bring a sweet little girls' innocent mobile game to an explosive end.
The sequel to 2012's hit video game movie sees John C Reilly and Sarah Silverman return to their lead voice roles as Ralph and Vanellope must navigate this vast and dynamic new world in search of a replacement part to save Vanellope's game, Sugar Rush.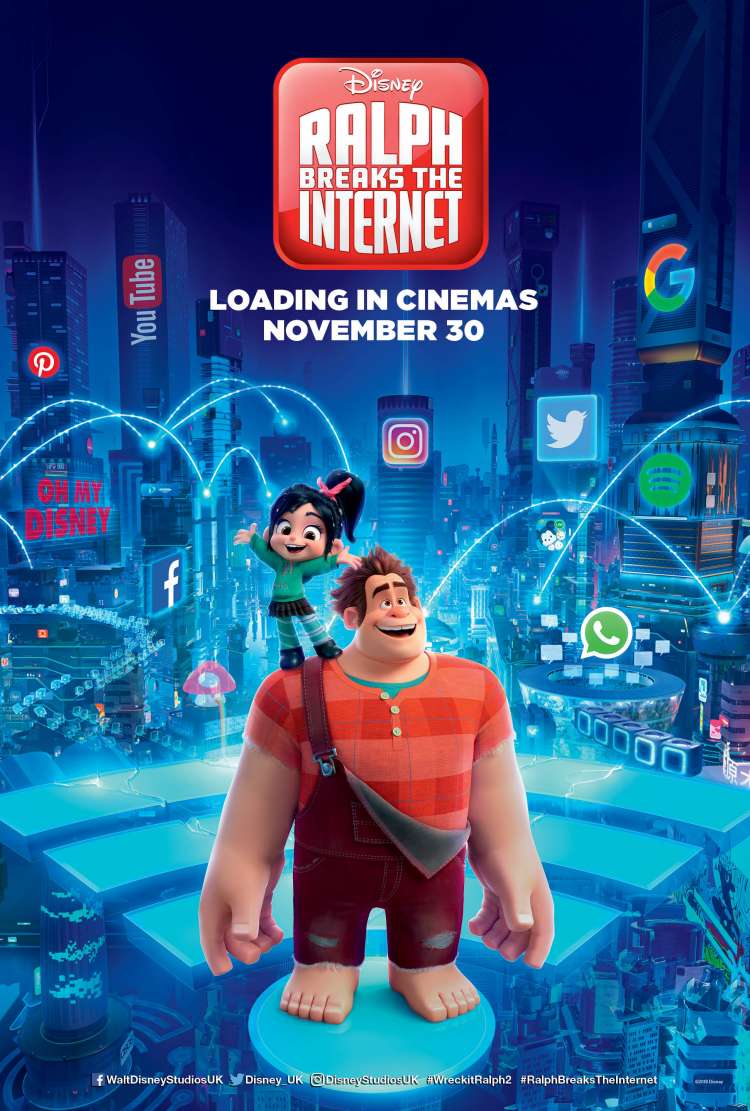 Ralph Breaks The Internet: Wreck-It Ralph 2
Who Broke The Internet?
CLICK TO FIND OUT MORE
PG