Feature
Log-In To The Disneyverse
---
Wreck-It Ralph 2 dials up the action as our heroes venture out into the World Wide Web. Put up your Firewalls people; this could get messy.
Article Published on 19.11.2018
It's high time for an upgrade as Litwak's Arcade finally goes online. The trouble is, there's a whole lot of internet out there and if there's any breaking – nay, wrecking – to be done, it will be at the hands of Wreck-It Ralph.
When the Sugar Rush racing game looks like it's set for the scrap heap, it's up to Ralph and Vanellope to avoid pop-ups, clickbait, and an over-enthusiastic search box whilst they literally trawl eBay to source a new steering wheel for the console.
With Disney Princesses who have no need for a Prince Charming and Star Wars Stormtroopers in hot pursuit, our heroes get themselves into some fierce free-to-play gaming. But when Vanellope starts looking up to Slaughter House's daredevil driver Shank, Ralph fears he may lose something more important than the game.
The returning voices of stars John C. Reilly, Sarah Silverman, and Jane Lynch are joined by Justice League's Gal Gadot and Frozen's Kristen Bell, so the chances are you'll bump into someone you know.
With its concoction of awe-inspiring animated antics and shank-sharp satire, this is guaranteed fun for internet-addicts, technophobes, and everyone in-between.
The Internet is Fragile! Handle with Care!
Captain Marvel
"Wanna break the Internet tomorrow?" That's how Brie Larson announced the arrival of Marvel's Captain Marvel trailer back in September. Sure, it's the most anticipated comic book movie since Avengers: Infinity War. The internet though? Intact.
Kim Kardashian
Paper Magazine's 2014 Winter cover featured the proportionally implausible celebrity up front and centre in a brazen attempt to #BreakTheInternet. It also served as a reminder as to why Safe Search is so important.
That Dress
"It's black and blue! No, it's gold and white!" Conversations about #TheDress dominated playgrounds and board meetings worldwide in 2015, until scientists spoiled the fun and told us it was technically both. Cat videos for us, then.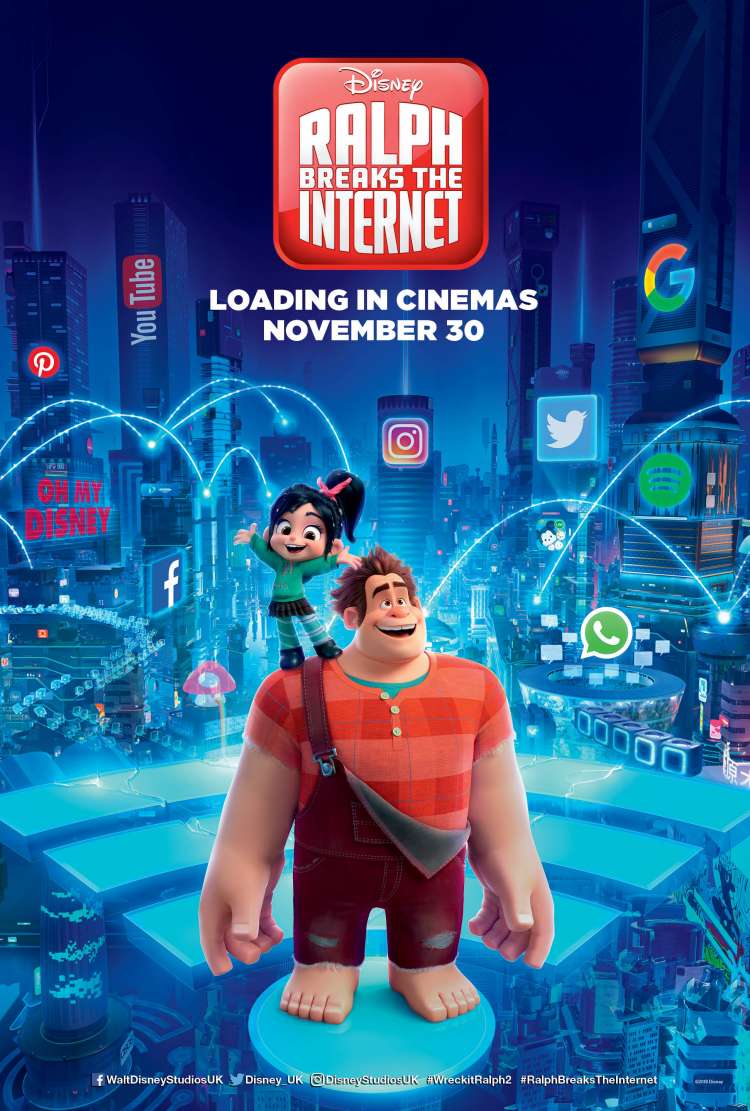 Ralph Breaks The Internet: Wreck-It Ralph 2
Who Broke The Internet?
CLICK TO FIND OUT MORE
PG