Feature
Nature Bites Back
---
Caesar is back! Leading an army of apes to battle the humans that created him. Who will prevail and rule the Earth in this quest for freedom?
Article Published on 10.07.2017
Humans have once again tipped the balance with nature and created an uncontrollable monster seeking revenge on its creator. Simian Flu has decimated the population and the world is overrun with genetically-modified chimps, but who is it that needs saving?
The director who brought us Cloverfield and Dawn Of The Planet Of The Apes, Matt Reeves, returns for a climactic third chapter of this CGI spectacular. The latest instalment follows on directly from where we left off in the last film with tensions continuing to rise between Caesar (Andy Serkis) and the humans he once lived alongside. Woody Harrelson joins the cast in this post-apocalyptic wasteland to portray a heartless villain; a bloodthirsty, warmongering Colonel who leads the human army to keep a divide between man and beast.
After the apes receive a crushing blow, Caesar begins a journey to take vengeance on his oppressors. The war has begun, Caesar and the Colonel must now face each other in an epic showdown to determine if the world will be run by humans or become a planet of the apes.
Andy Serkis - Monkey Business
The English actor, director, and author is known as "the king of mo-cap".
Motion-capture is a highly-skilled way of recording an actor's movements and facial expression in front of a green screen.
The movement is then translated to computer generated images to create richly detailed animated characters on screen.
Serkis is most famous for his role as Gollum in The Lord Of The Rings.
Much to the disappointment of his peers, critics, and fans, Serkis has never been nominated for Best Supporting Actor at the Academy Awards as his incredible digital performances, as Gollum or Caesar, didn't qualify.
Next year, Serkis will make his directorial debut and star in his dark, groundbreaking, mo-cap adaptation of Rudyard Kipling's Jungle Book.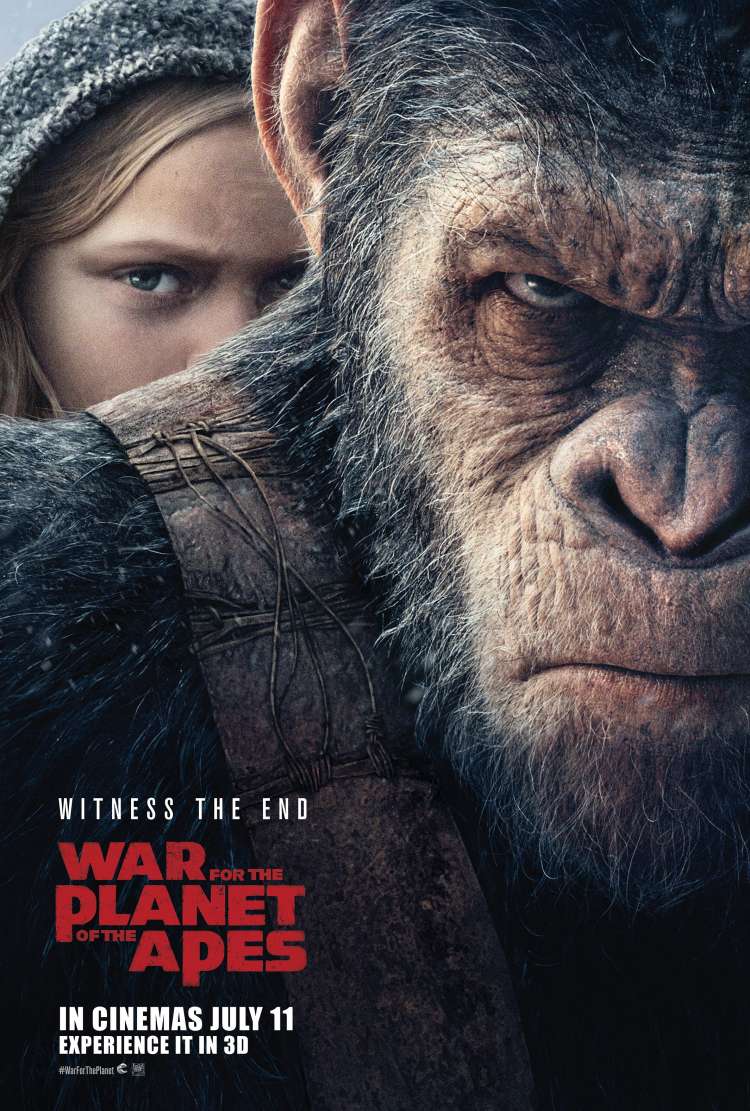 War For The Planet Of The Apes
Caesar's last stand
CLICK TO FIND OUT MORE
12A