Feature
The Times Are A-Changin'
---
Everything you think you know about Transformers will change as the blockbuster behemoth rolls out in a bold, exciting new direction.
Article Published on 19.06.2017
Hollywood is no longer content with sequels - cinematic universes are the hot new property. After resetting the human cast with Age Of Extinction, Paramount launches their Transformer-verse with the franchise's pivotal fifth instalment.
Drawing upon conflicting mythologies from the movies, cartoons, and comics, a writer's room of leading Hollywood scribes created a comprehensive lore that holds the key to ending the war between humans and Transformers, as well as laying the foundation for future films.
Cade Yeager, Bumblebee, and the remaining Autobots journey into Earth's secret history where the Transformers' true origins are revealed. Sir Anthony Hopkins and Laura Haddock join Mark Wahlberg to bolster an already robust cast, but Age Of Extinction's leading man is deputy to a new hero.
Hardened by life on the streets, fifteen-year-old Izabella and her faulty scooter-bot Sqweeks make their debut as the previously all too boy-oriented franchise welcomes a new audience.
With Michael Bay at the helm, The Last Knight will deliver the cybernetic carnage and mechanical mayhem you'd expect from any Transformers film, but between the writing team, an expansive mythology, and a strong female lead, The Last Knight will be unlike any other.
To Cybertron And Beyond!
Most Hollywood studios are assembling cinematic universes to mirror Marvel's success: there's Warner Bros' DCEU and MonsterVerse, Disney's sprawling Star Wars saga, and Universal's revamped Universal Monsters.
In 2015, Paramount and Hasbro mapped out their gigantic Transformer-verse but Hasbro's plans are even bigger. Ten years after transforming their '80s action figures into a blockbuster phenomenon, Hasbro are diving back into their toy box and creating a Marvel-sized playground for them all.
There are plans for as many as ten more Transformers films, including next year's Bumblebee spin-off directed by Kubo And The Two Strings' Travis Knight, but also My Little Pony: The Movie, G.I. Joe 3, and even rumours around their biggest products: Hungry Hungry Hippos, Monopoly, Action Man, Furby, and more.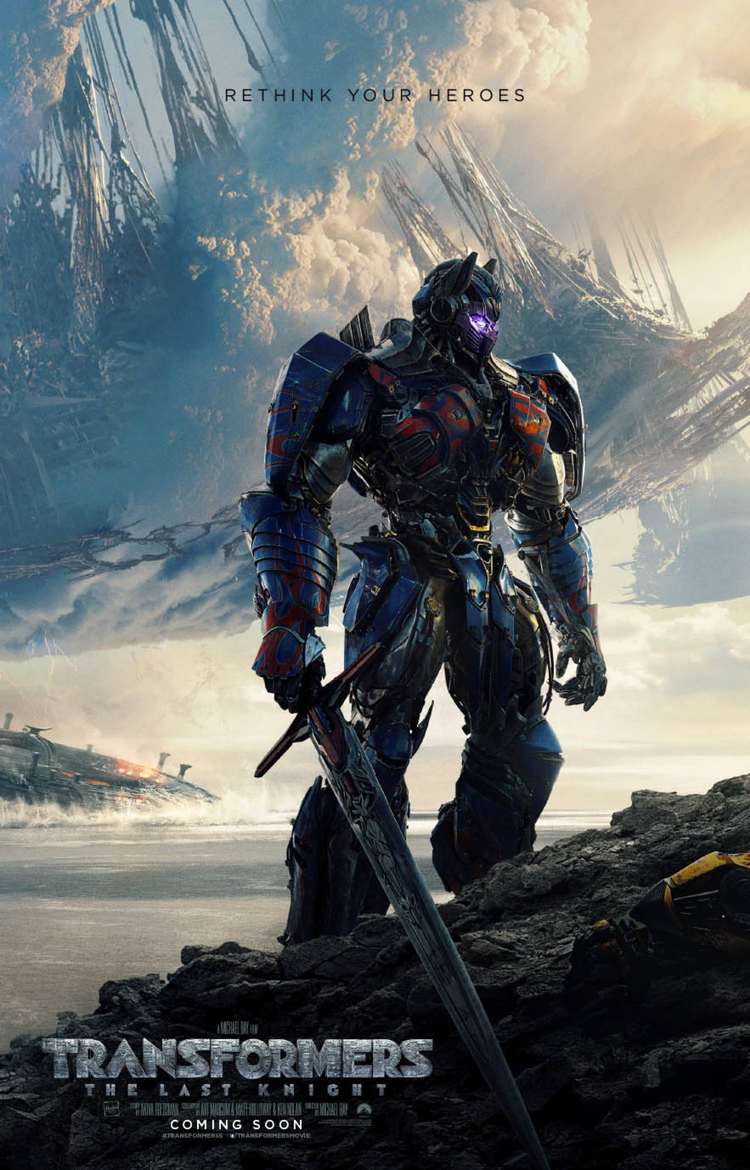 Transformers: The Last Knight
Rethink your heroes
CLICK TO FIND OUT MORE
12A