Trailer
The Super Mario Bros. Movie Trailer
---
Classic Nintendo characters are ready for a smash in a powered-up trailer for the all-star video game adaptation from the makers of Despicable Me.
Article Published on 10.03.2023
Excitement levels were already sky high from the first trailers that really only gave us glimpses at the new animation bringing Nintendo characters to the big screen like never before, now a fast, furious, and funny trailer fully sets the stage for a powered-up cinematic event. Shedding more light on the film's story, the trailer boots up to show that Mario and Luigi are separated after dropping into the Mushroom Kingdom and find themselves in a magical world full of wonder and peculiar characters, but one that's also under immense threat. Teaming up with some peculiar, but powerful locals, Mario sets out on an adventure to rescue his brother and save the whole of Mushroom Kingdom from destruction at the hands of the tyrannical Bowser. In addition to new plot details and more at the vibrant, thrilling animated world Illumination and Nintendo have created, the trailer also treats us to the most we've heard from the all-star voice cast with quips and classic quotes from Chris Pratt's Mario, Charlie Day's Luigi, Keegan-Michael Key's Toad, Anya Taylor-Joy's Princess Peach, Seth Rogen's Donkey Kong, Jack Black's Bowser, and more. There's also plumbing, platforming, power-ups, plus kart racing on Rainbow Road in an action-packed trailer that's a real treat for Mario fans from beginning to end. The promise of all of that and so much more means there's plenty for everyone to be excited about when The Super Mario Bros. Movie jumps into cinemas April 5.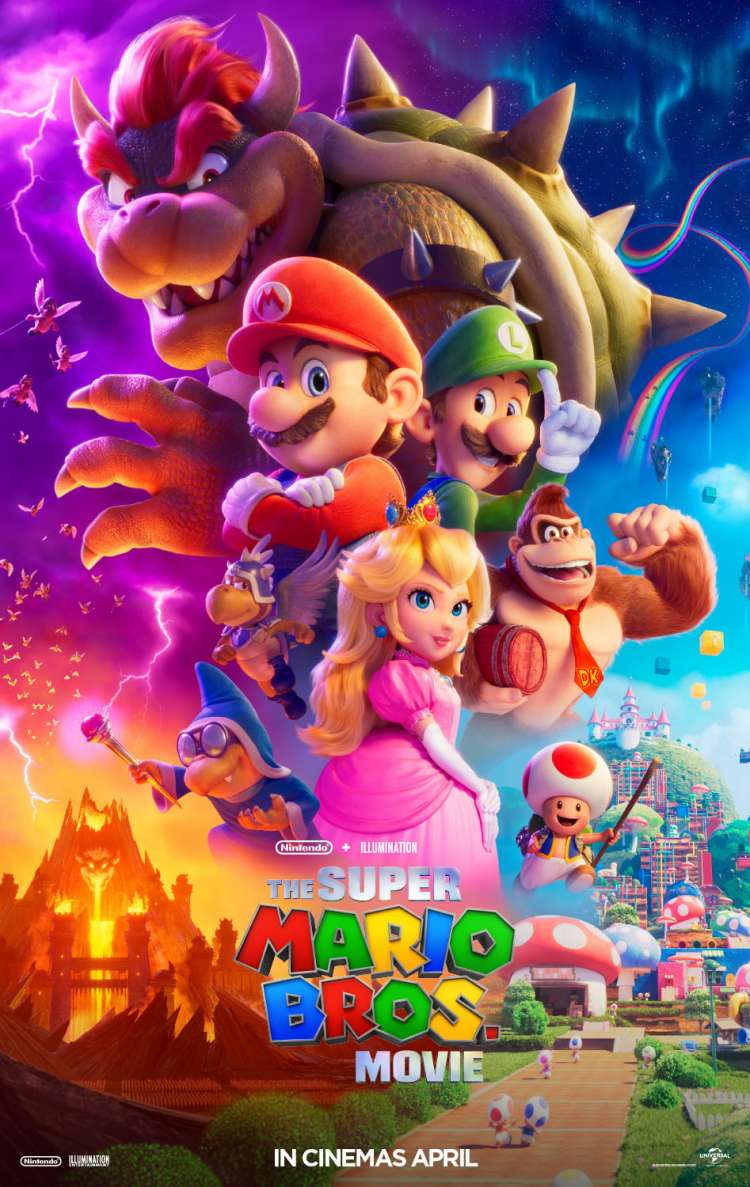 The Super Mario Bros. Movie
Here we go!
CLICK TO FIND OUT MORE
PG