Feature
The Ex-Files
---
When two LA besties become embroiled in a European espionage adventure they must quickly master their new roles as semi-professional international spies.
Article Published on 02.08.2018
Getting dumped by text in time for your thirtieth birthday is no fun, but it's about to get even worse for waitress Audrey (Mila Kunis) when she learns her ex-boyfriend (Justin Theroux) is, in fact, a CIA agent being tracked by deadly assassins he unwittingly leads to Audrey's apartment. With her life now firmly in the crosshairs, Audrey turns to best friend Morgan (Kate McKinnon) to form an unlikely double act, determined to save the world from a terrorist plot in this sizzling action/comedy, written and directed by Susanna Fogel.
The thirty-year-old LA duo is thrown into the most unconventional of European road trips and will find either help or further danger from the charming Sebastian (Sam Heughan of Outlander fame), with the cast rounded out by Gillian Anderson as Sebastian's boss and Ivanna Sakhno as Nadeja, a dangerous runway model.
However, as only BFFs can, they'll seek out ingenious ways to save the day and have a good giggle in the process. It may even turn out that with their new-found purpose, they've never felt more alive and in control.
Spectrum Of Spies
Spy stories have a special place int he hearts of cinemagoers, ranging from the sombre to the slapstick:
The Spy Who Came In From The Cold
Richard Burton starred in this 1969 adaptation of the gripping Cold War-era novel by British author John Le Carre.
Tinker, Tailor, Soldier, Spy
Gary Oldman landed a Best Actor nomination in 2012 for his compelling performance in this tense, atmospheric spy thriller (also based on a Le Carre novel).
The Spy Who Loved Me
Bond classic starring the late Roger Moore and Barbara Bach. Who can forget the iconic scene of 007 emerging from the sea (presumed dead) in a white Lotus Espirit?
The Spy Who Shagged Me
The groovy super-spy Austin Powers (Mike Myers) returned to the big screen in 1999 to reclaim his mojo from Dr Evil.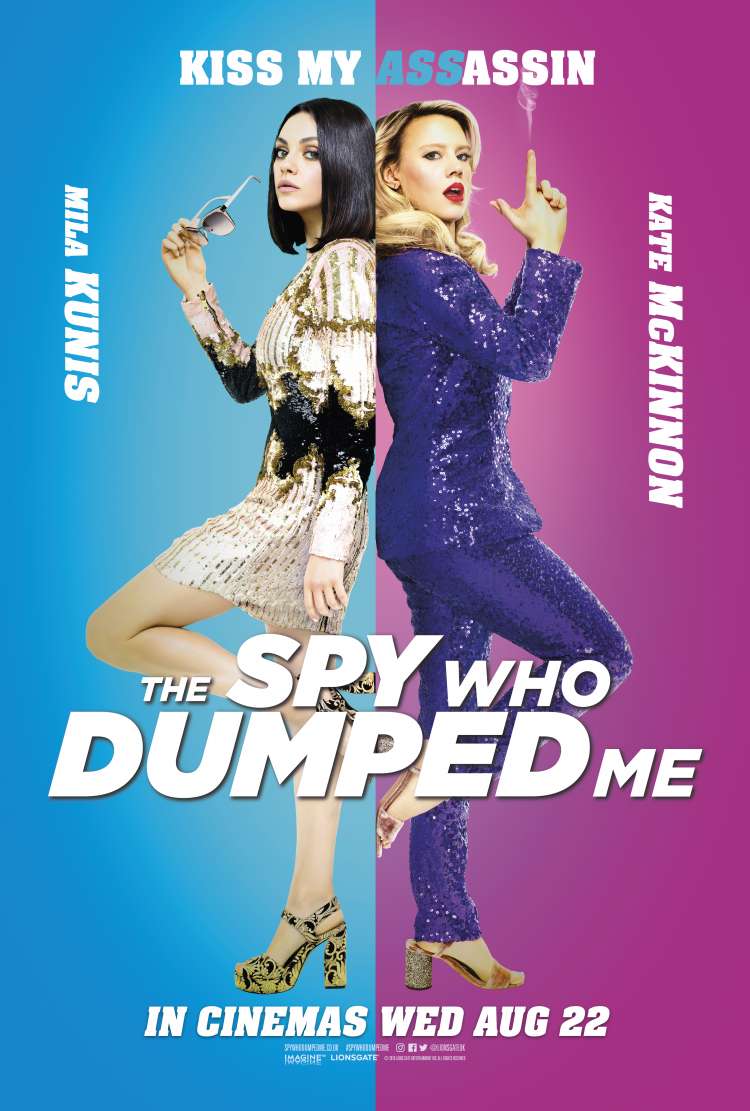 The Spy Who Dumped Me
Kiss My Ass-assin
CLICK TO FIND OUT MORE
15