Feature
Can You Ever Really Know Your Pets?
---
Illumination's reigning cats and dogs return for a second instalment of the animated franchise that gives us another look at The Secret Life Of Pets.
Article Published on 13.05.2019
So you think you know what pets get up to when you're not around? The first film wasn't even the half of it! Loveable Jack Russell Terrier Max (Patton Oswalt) and shaggy pal Duke (Eric Stonestreet) are hitting the road, leaving behind stressful NYC for a taste of farm life. On the trip they meet Welsh Sheepdog Rooster (Harrison Ford in his first voiceover role), a collection of far-from-housetrained animals, and a new way of living.
Meanwhile, back in the city, Max's girlfriend Gidget is bored of chasing balls and being an obedient pooch. She's got her eyes on becoming a classy cat and books in for coaching with morbidly obese, apathetic, and hilarious grey tabby cat Chloe (Lake Bell) to learn how to always land on her feet. Plus not to be missed is Kevin Hart, back as the voice of Captain Snowball, a former flushed pet now turned cute domesticated bunny.
The film, produced by Illumination Entertainment, reunites writer Brian Lynch (Minions) and director Chris Renaud (Despicable Me series) to offer a further view of what really goes on when our "best friends" are left to their own devices.
Meet The New Pooches Secret Pet Squad
The characters in the first feature were modelled after the personas of the actors who voiced them and it'll be the same again with the latest additions to the squad:
Sassy Shih Tzu, Daisy
Voiced by Tiffany Haddish, who readers will know as Queen Watevra Wa'Nabi from The LEGO Movie 2.
Wise Welsh Sheepdog, Rooster
As Rooster, Indiana Jones and Star Wars legend Harrison Ford maintains order on the farm but also displays that light-hearted, comical side we know so well.
Jovial Jack Russell, Max
The face may not be new but the voice certainly is. Patton Oswalt (who was lead rat Remy from Ratatouille) steps in to replace Louis C.K.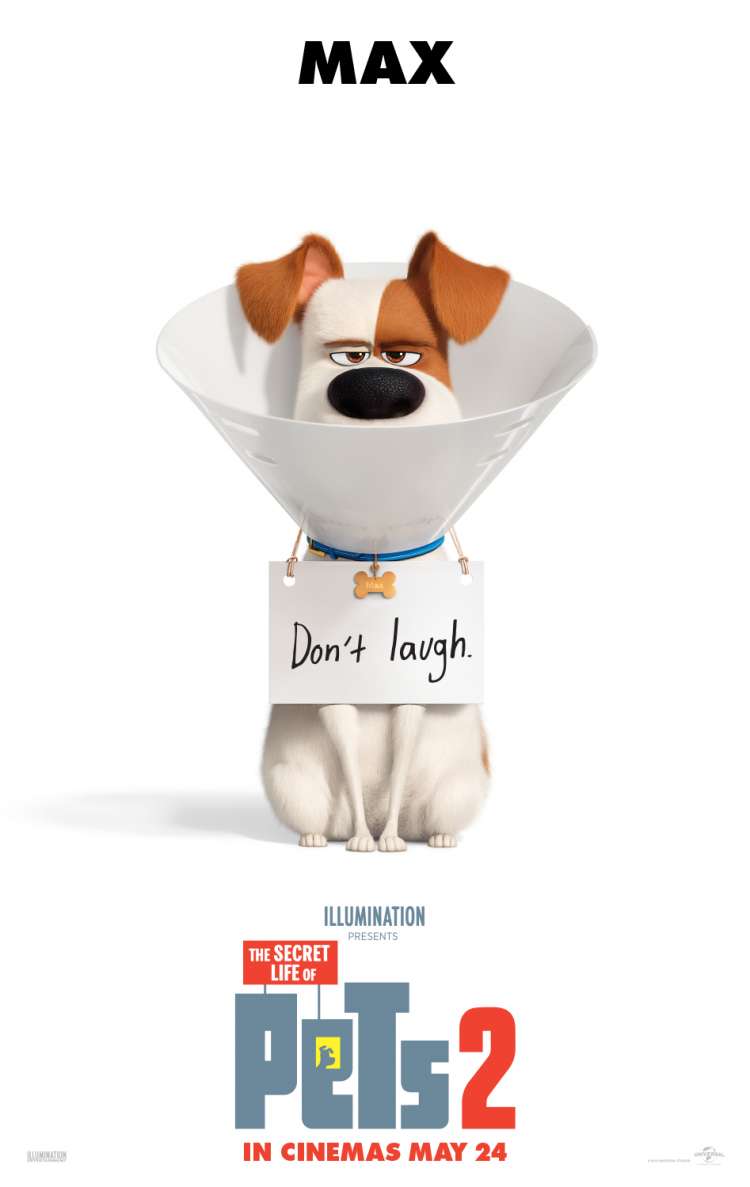 The Secret Life Of Pets 2
From The Humans Behind Minions
CLICK TO FIND OUT MORE
U