Trailer
The Railway Children Return Trailer
---
A beloved childhood classic is brought back to life as the first trailer for The Railway Children sequel steams in.
Article Published on 27.10.2021
Set nearly forty years after the events of the original film, the first look at the sequel to one of the most beloved British family films of all time sets a perfect tone and introduces some familiar faces alongside an exciting new generation of Railway Children. The effortlessly-charming trailer opens as Sheridan Smith's new character and Jenny Agutter, who reprises her role as Bobbie from the original, reminisce about the time they stepped foot on the platform as they welcome a trio of young children who have been evacuated from London just as they were. Beau Gadsdon's Lily, Eden Hamilton's Pattie, and Zac Cudby's Ted are the new heroes of the new chapter of the story that follows the children as they settle into their new home and soon find themselves launched on a life-changing adventure with fellow evacuees and a young solider who, like them, is very far from home. The trailer also brings a look at some the supporting stars for this oh-so British affair, including Tom Courtenay and Game Of Thrones' John Bradley. Yet, it's the British countryside that's arguably the true star as the trailer showcases some stunning landscapes this enchanting new adventure will travel across. The Railway Children Return is scheduled to arrive in cinemas on April 1.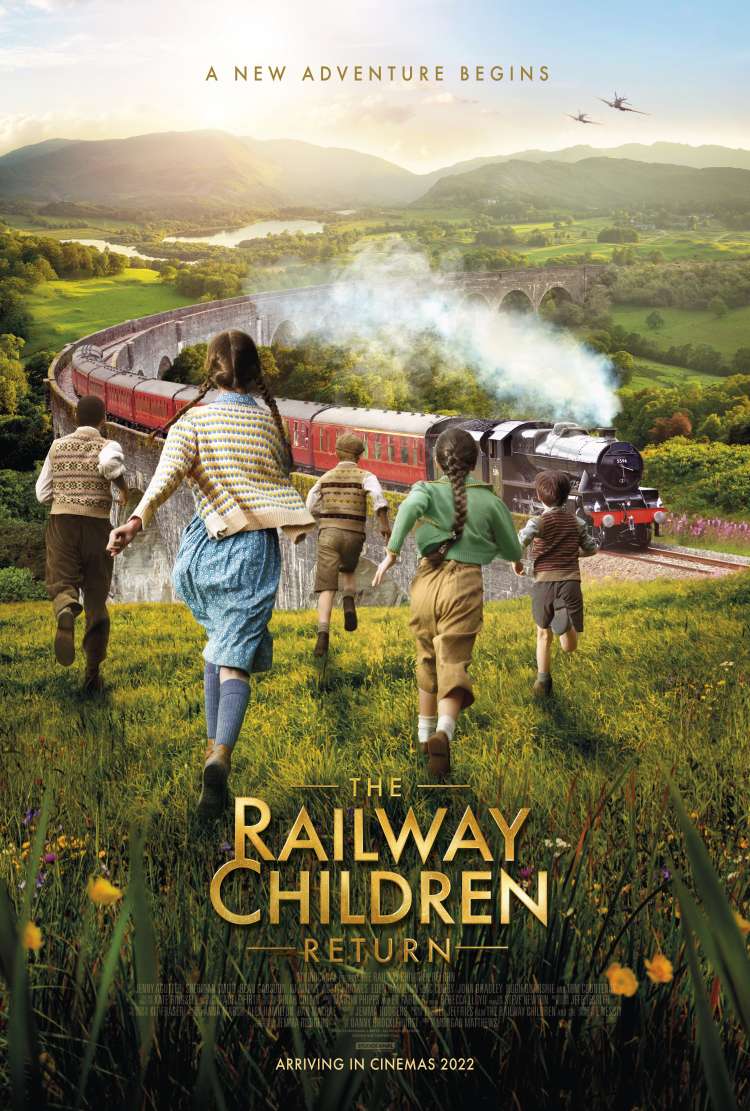 The Railway Children Return
A new adventure begins
CLICK TO FIND OUT MORE