Trailer
The Nutcracker And The Four Realms Teaser
---
The enchanting teaser for the reimagining of a classic fairytale sprinkles Disney magic onto Christmas.
Article Published on 20.12.2017
On one magical Christmas Eve, a young girl is whisked away to a parallel world of Nutcracker princes, mice king, and sugar plum fairies. But as the trailer is quick to reveal, the Four Realms aren't all snowflakes and rainbows and "the legend you know has a dark side". Based on E.T.A Hoffman's classic tale, with a glamorous visual style inspired by Tchaikovsky's legendary ballet, Disney's The Nutcracker And The Four Realms is another bold reimagining of a classic fairytale. The magical teaser reveals Mackenzie Foy in the lead role as young Clara, how she finds her way into Four Realms, and what she finds when she gets there. There's also a first look at Morgan Freeman as Clara's eccentric grandfather Drosselmeyer, Helen Mirren as the tyrannical Mother Ginger, and Keira Knightley as the Sugar Plum Fairy. Directed by Lasse Hallström, The Nutcracker And The Four Realms is coming to cinemas October 2018.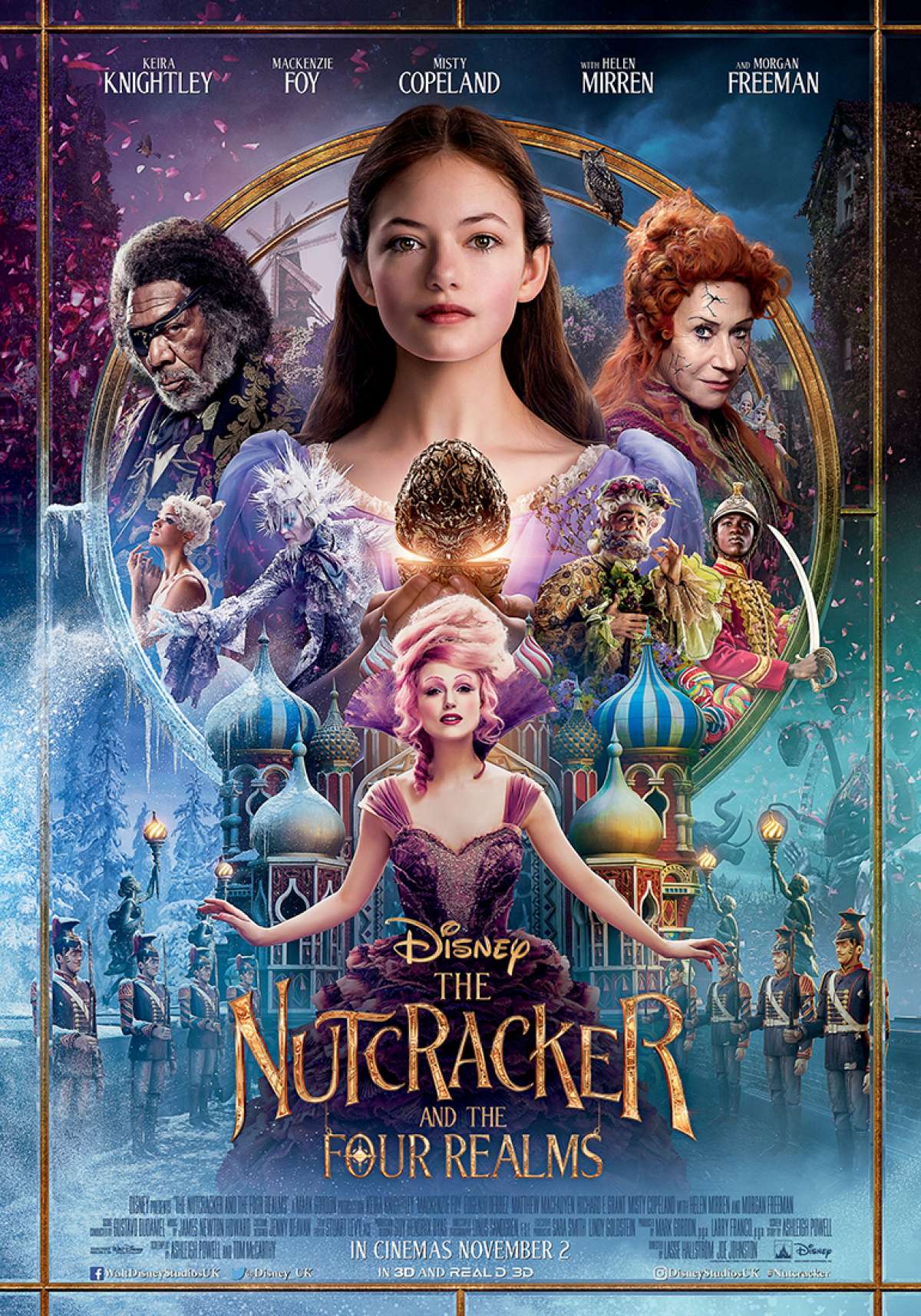 The Nutcracker And The Four Realms
Experience The Magic. Uncover The Mystery
CLICK TO FIND OUT MORE
PG