Feature
No Assembly Required
---
Swords and ninja stars fill out Warner Bros' latest block-based adventure, de-constructing LEGO Ninjago for both regular and pint-sized audiences.
Article Published on 04.10.2017
Having already stormed the box office charts previously with 2014's The Lego Movie before doing so again with the caped crusader earlier this year, Warner Bros. is giving this latest Lego property some cinematic sheen, in a fun-filled family film headed up by Jackie Chan's Master Wu.
The long-standing Chinese legend might only appear in voice, but the martial arts action still promises to be fast, fierce, with maybe even include the odd dragon or two.

Taking place within the faraway land of the titular Ninjago, six would-be ninjas are called upon for help when the capital city comes under threat from the evil warlord Garmadon. In a classic showdown that pits father against son, young Master Builder Lloyd will need to learn the spiritual power of Spinjitzu under the guidance of Master Wu in time if he's to save the city and his friends.

Cranking up the comedic charm and pop culture quips that the Lego movies have become known for, The Lego Ninjago Movie aims to let cinema audiences come to terms with their inner piece when it arrives this October.
Which Lego property will be next to get the Hollywood treatment?
Lego City
A popular Lego set that dates back as early as 2005, Lego City has its own video game and would be the perfect basis for a block-bustering big screen Cops 'n' Robbers movie.

Lego Nexo Knights
Another wholly original property not too dissimilar to Ninjago, Lego Nexo Knights would give movie goers another blank slate, with medieval-inspired lands and characters to explore.

Duplo
Teased at the very end of The Lego Movie, there's every possibility we'll get to see Duplo used as a plot device in the highly-anticipated sequel. Should we not, a Duplo solo movie would be ripe for preschool audiences.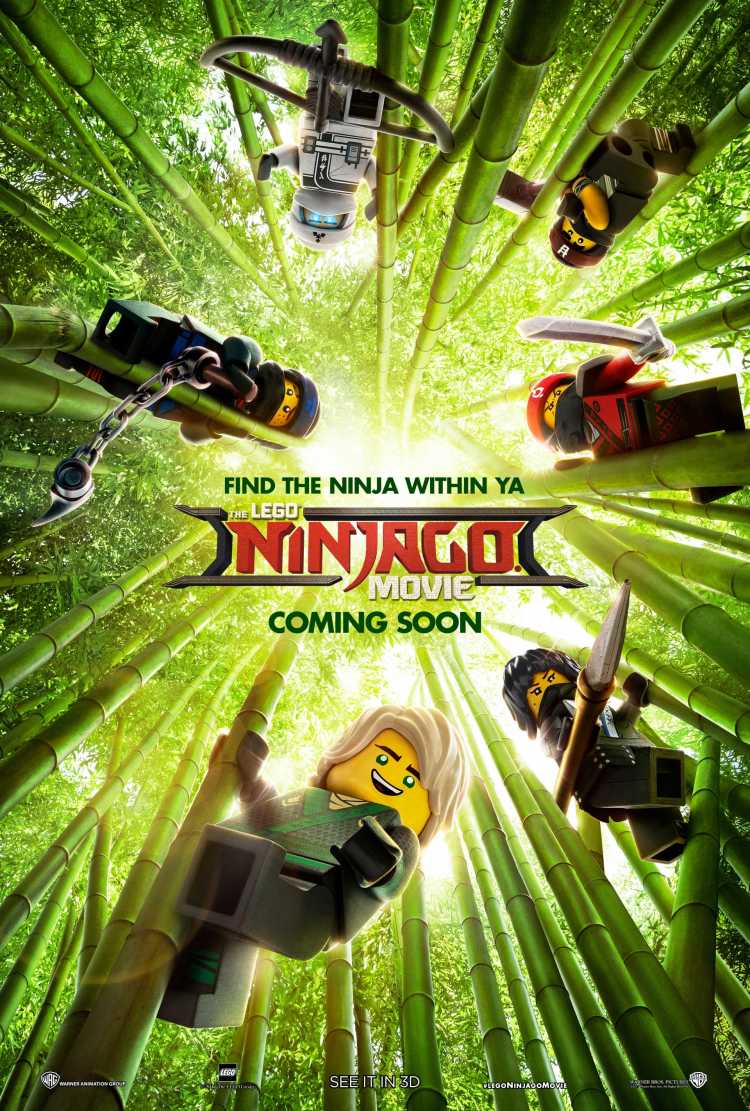 The Lego Ninjago Movie
Find the ninja within ya
CLICK TO FIND OUT MORE
u