Trailer
The Last Duel Trailer
---
Matt Damon and Adam Driver prepare for a fight to the death in the trailer for Ridley Scott's historical epic.
Article Published on 20.07.2021
As its title suggests, the latest film from legendary filmmaker Ridley Scott is a powerful retelling of the last sanctioned duel in France. The trailer takes us back to 14th-century France, in the midst of the Hundred Years War, to introduce us to Matt Damon's Jean de Carrouges, Adam Driver's Jacques Le Gris, and Jodie Comer's Marguerite de Carrouges. The two men are experienced and respected knights who were once friends, but when Marguerite accuses Le Gris of a vicious assault, they become bitter rivals. After Le Gris denies the charge, Marguerite courageously refuses to stay silent and presses forward with her accusation which leads her husband to request a trial by combat to defend his wife's honour. But should he lose, it will her life that is lost. The thunderous trailer sets up the fierce fight to the death superbly and showcases the stunning medieval setting and costumes as well as the star-studded cast that also includes Ben Affleck as Count Pierre d'Alençon. The Last Duel is set to release in cinemas on October 15.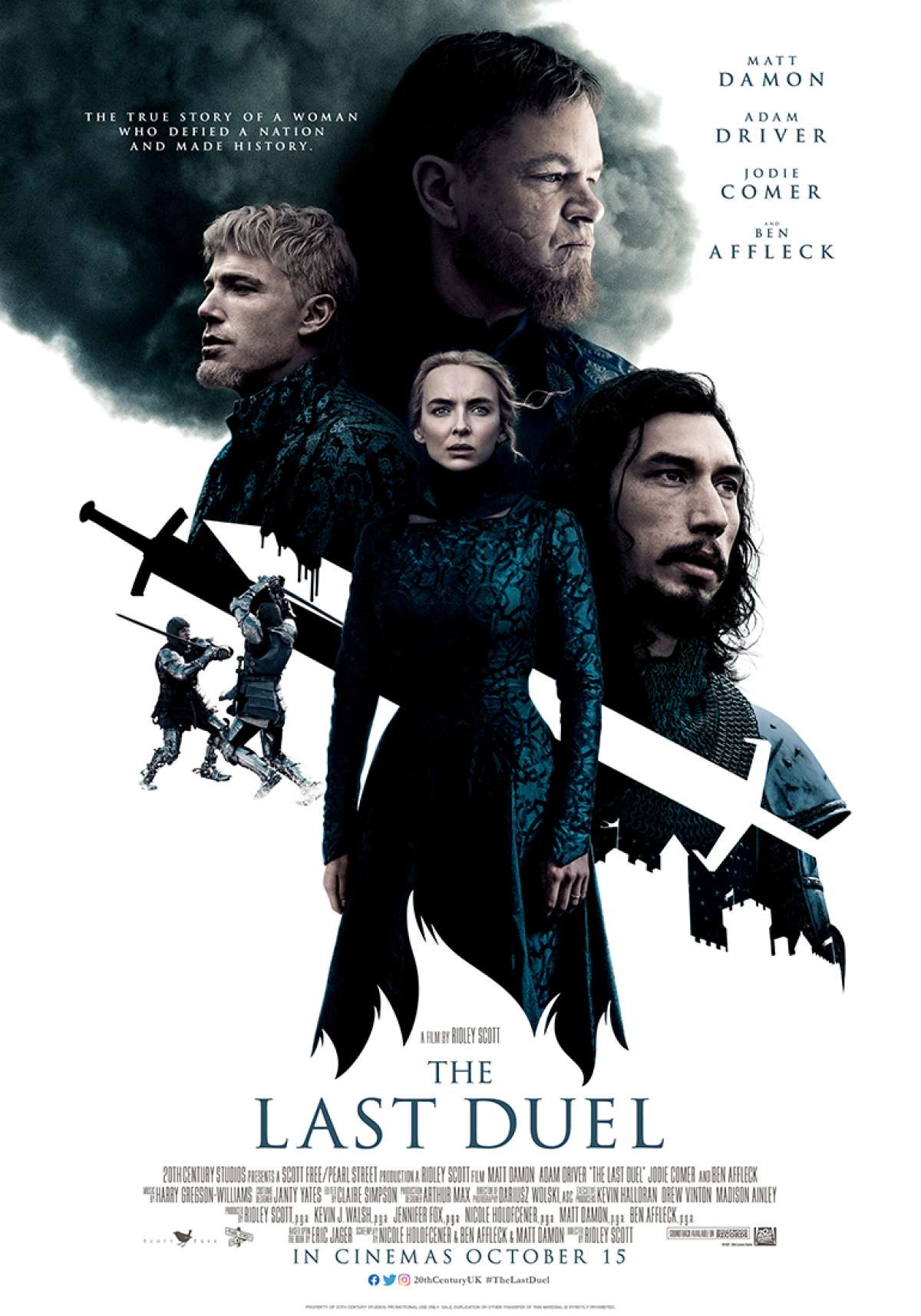 The Last Duel
One Woman Defied A Nation And Made History
CLICK TO FIND OUT MORE
18