Feature
To The Death
---
Two French knights fight to the death for justice in the story of the last sanctioned duel in France's medieval history.
Article Published on 16.08.2021
Words Harry Faint
Journey back to the time of knights in medieval France in this historical epic starring Matt Damon, Adam Driver, Jodie Comer, and Ben Affleck. Ridley Scott is in the director's chair and, with Gladiator, Kingdom Of Heaven, and All The Money In The World to his name, we're in very safe hands with this retelling of France's legendary last duel.
Introducing Jean de Carrouges, a battle-hardened knight who governs provinces in Normandy and led multiple conquests against England and the Ottoman Empire. In a cruel twist of fate, the enemy, this time, comes from within his own ranks. Jacques Le Gris, his own loyal squire and friend, is accused by Carrouges' wife, Marguerite, of viciously assaulting her. As Le Gris vehemently denies the allegation and Marguerite faces accusations of lying, the only solution to settle the dispute is with a fight to the death.
Trial by combat is as simple and brutal as the Middle Ages were, the two parties battle before a crowd and the survivor is declared to be right. However, this unique case comes with the added element that if Le Gris defeats Carrouges then Marguerite will be burnt at the stake for her false accusation.
All three lives are on the line in a legendary tale of loyalty, honour, courage, betrayal, justice, and vengeance that historians are still debating to this day.
Killing It
You might recognise her best as Villanelle in the BBC's critically-acclaimed Killing Eve, but Jodie Comer has been killing it on the big screen too. A starring role in Ridley Scott's historical epic is sure to open the door to exciting opportunities and maybe even some awards nods.
England Is Mine
Before Killing Eve, Comer made her film debut in this unauthorised biopic hat follows Morrissey in his years before the formation of The Smiths.
Star Wars: The Rise Of Skywalker
Yes, that's right, Comer was one of many stars to make a caemo in the Skywalker saga; appearing here as Rey's mother.
Free Guy
Comer's first major blockbuster where she stars alongside Ryan Reynolds in a video game action-comedy.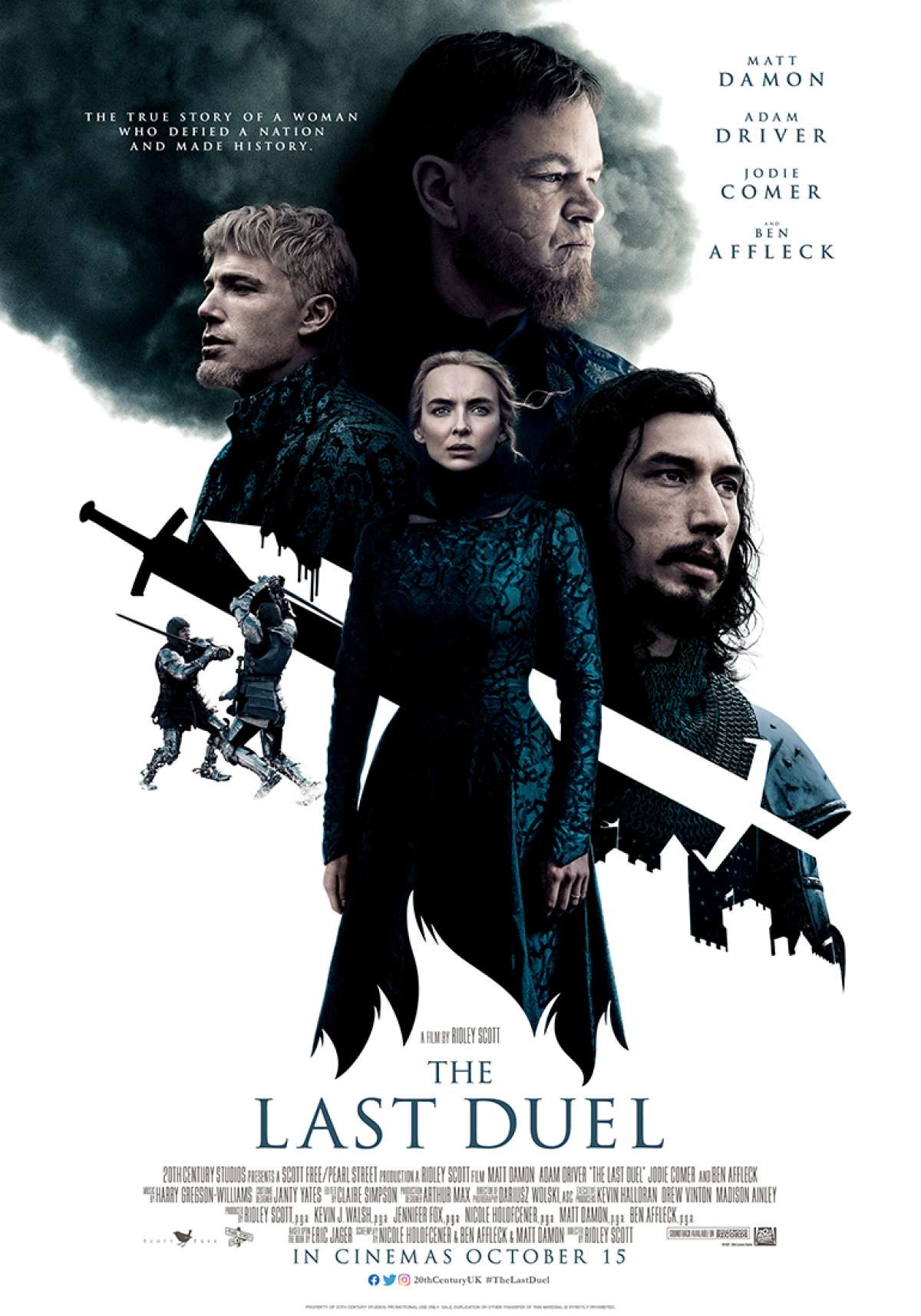 The Last Duel
One Woman Defied A Nation And Made History
CLICK TO FIND OUT MORE
18