Feature
The Favourite. And Why You Shouldn't Pick One.
---
What in the world could come between a temperamental Queen and her most-trusted friend and advisor? A fallen aristocrat, hell-bent on regaining her position by any means necessary.
Article Published on 24.12.2018
The Favourite grabs one's attention first and foremost with the opportunity to witness Emma Stone as you rarely have before. Gone is the sweet, sassy, endearing star of La La Land, instead replaced by a scheming social climber, willing to cause much unpleasantness. To put it mildly.
Prepared to go to great lengths to avoid relinquishing her position is Rachel Weisz's Lady Sarah; the only one who dare call out Queen Anne'sderanged behaviour for what it is. As the 18th Century monarch, British acting royalty Olivia Colman (warming up for portraying Queen Liz in The Crown) brings her comedic chops, previously polished in Peep Show and Hot Fuzz. She fleshes out the role with an air of tragedy and fragility that will have you laughing one minute and lamenting the next. Your typical period drama, this is not.
What it is is a quirky comedy that surprises through its sharp script and subtle satire. As such, it makes a fitting follow-up for director Yorgos Lanthimos, whose previous films include The Lobster and the Cannes Film Festival's 2017 Best Screenplay joint-winner, The Killing Of A Sacred Deer
The Queen will see you now.
We Are Not Amused
The Lion King
He just couldn't wait to be King; his unscrupulous uncle Scar had other plans. Luckily, Simba had Timon and Pumbaa's ha-ha-hijinks to help him claim the crown. Not laughing? What's a motto with you?
The Princess Diaries
Mia (a freshly-discovered Anne Hathaway) suddenly finds out she's the heir to the throne of Genovia. Cue a crash-course in all things regal: a monarch-wor-thy makeover, elocution lessons from Mary Poppins, and a glow up for her eyebrows!
Coming To America
Eddie Murphy's Prince Akeem journeyed to NYC to find a wife. Which meant he had to ditch his royal robes, learn to go to the bathroom by himself, and get a job. Anyone fancy a Big Mick burger on the way home?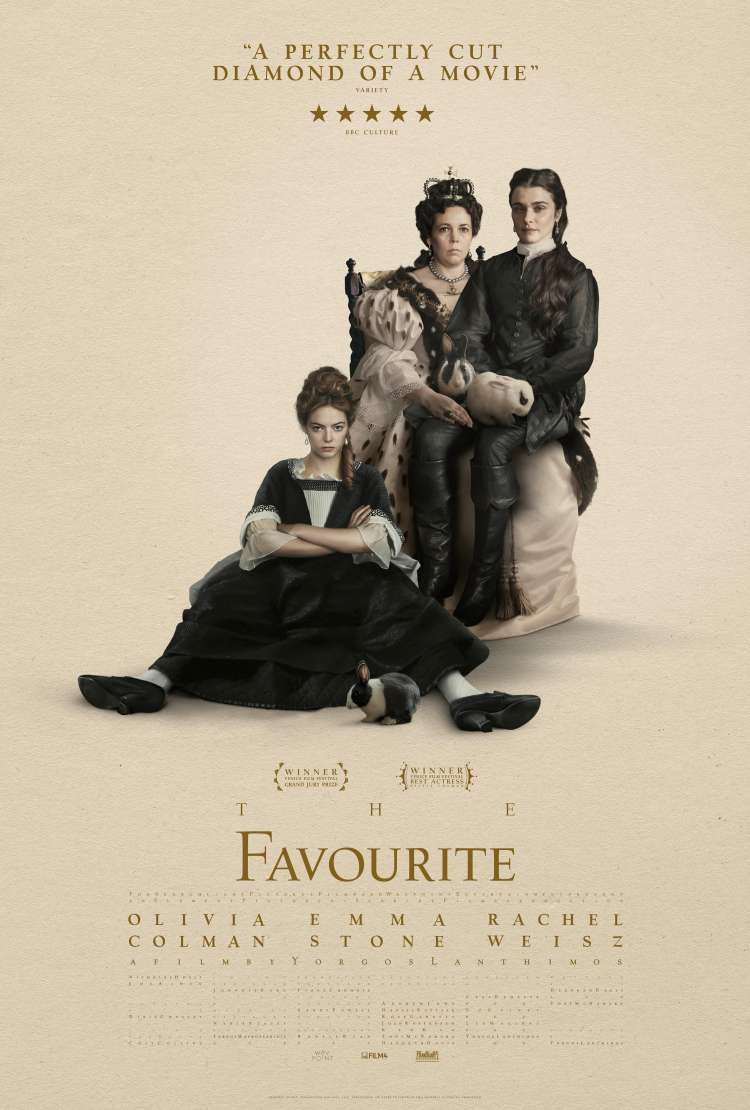 The Favourite
A Film By Yorgos Lanthimos
CLICK TO FIND OUT MORE
15