Feature
Such Great Heights
---
Felicity Jones and Eddie Redmayne reunite and take to the skies for an uplifting adventure that will voyage to the very edge of human existence.
Article Published on 28.10.2019
Following their partnership in the Oscar courting The Theory Of Everything, Eddie Redmayne and Felicity Jones once again join forces and take to the skies for an exhilarating journey toward new realms of human discovery.
Set in the year 1862, The Aeronauts follows daredevil Amelia Wren and meteorologist James Glaisher's fearless efforts to further mankind's knowledge of the weather and fly higher than anyone has before. As the pair continue to push boundaries, not only are they faced with great physical struggles, but revelatory emotional awakenings that form a bond like no other between them.
Captained by director Tom Harper, The Aeronauts looks set to be both an emotional rollercoaster and stunning visual odyssey. With festival audiences already praising the performances of Jones and Redmayne, and the immersive visual effects, the picture is seemingly perfectly suited for a big-screen viewing as the expansive skies are explored step by perilous step.
With a narrative rooted in real-life events, a sweeping sensibility indebted to classical Hollywood pictures, talented director, and award-winning cast, The Aeronauts is one release that promises to hit new cinematic heights.
Up, Up, And Away!
The real-life James Glaisher and his co-pilot, Henry Tracey Coxwell, made several pioneering balloon journeys between 1862 and 1866. This included a record-breaking ascent that would, unfortunately, see Glaisher pass out at around 8,800 metres before he could actually take a reading. It's believed Coxwell and him would eventually reach the breathtaking height of 10,900 metres (35,00 feet) above sea level. To this day, Glaisher's exploits, and the heroic, life-saving efforts of his co-pilot Coxwell, are celebrated for their boundary-pushing achievements in the skies.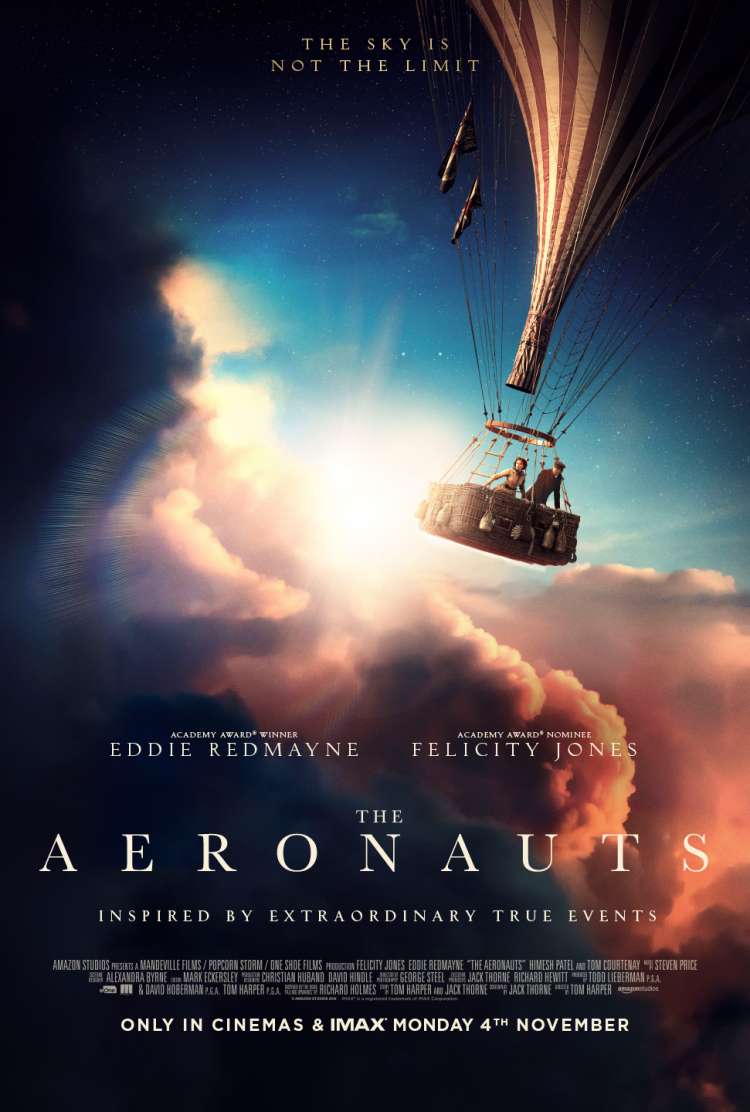 The Aeronauts
Touch The Sky
CLICK TO FIND OUT MORE
PG