Trailer
The Addams Family 2 Trailer
---
Your favourite freaky family are hitting the road in the sequel to their animated hit.
Article Published on 08.09.2021
After scaring up success in their animated debut two years ago, everyone's favourite freaky family are back for a sequel that promises to take them where no Addams has gone before. The trailer takes us back behind the doors of the beloved haunted home they fought for in the first film to catch up with the creepiest, kookiest, and altogether ookiest family in town. But things aren't quite as peaceful as we left them, Wednesday and Pugsley are growing up and growing tired of spending time with their family. Gomez steps in with a unique solution: some special family bonding aboard their monstrous automobile. With a suitable soundtrack playing loud, the trailer launches the Addams on a trip that sees them terrorising tourist spots across America as they travel to Niagara Falls and the Grand Canyon. Only, it seems they're being pursued by a mysterious character who plans to spill some terrifying family secrets. The sequel reunites the star-studded cast – Oscar Isaac's Gomez, Charlize Theron's Morticia, Chloë Grace Moretz' Wednesday, Nick Kroll's Uncle Fester, Bette Midler's Grandma, and Snoop Dogg's Cousin It – and welcomes newcomers Javon "Wanna" Walton and Bill Hader. The Addams Family 2 is set to spook cinemagoers on October 8.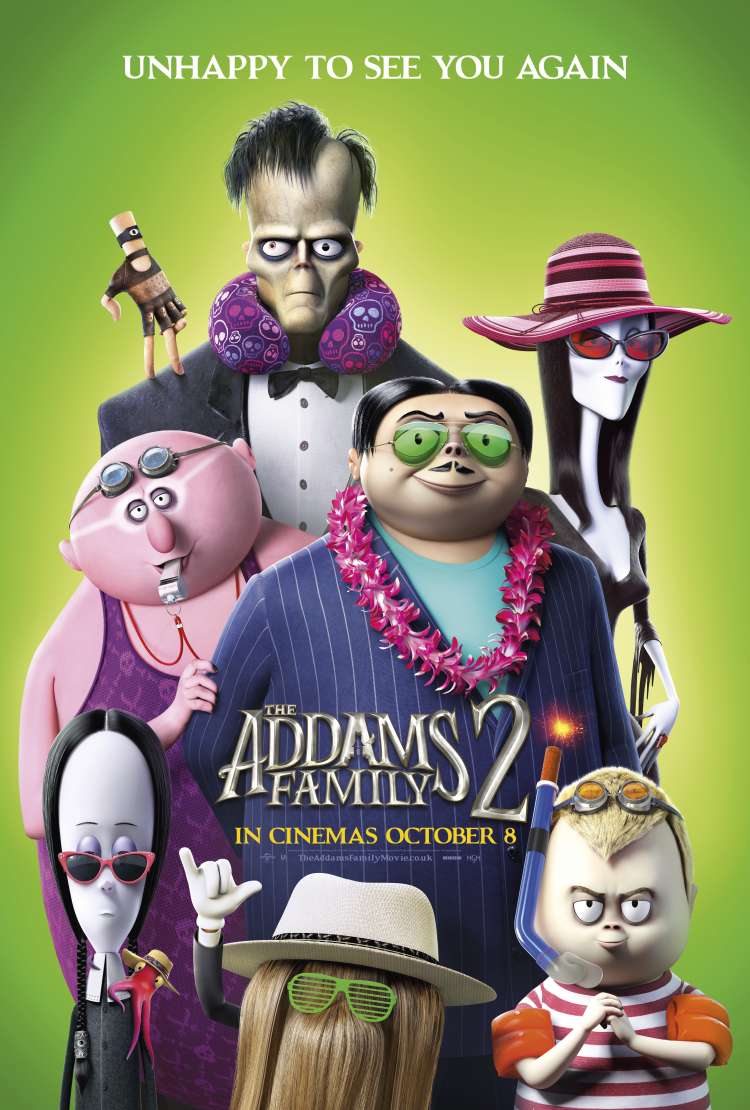 The Addams Family 2
Unhappy to see you again
CLICK TO FIND OUT MORE
PG