Feature
Growing Pains
---
The Addams are back for an all-new adventure that will take them where no Addams has gone before. Pack your bags for a road trip from Hell.
Article Published on 16.08.2021
Words Adam Matulewicz
Cue the music and click those fingers, because The Addams Family are back! But things aren't quite as happily horrible as we left them. Wednesday and Pugsley have reached that age: they're embarrassed by their parents, skipping family meals, and glued to their screams. What better way to bring the family closer together than an Addams Family road trip?
To remind them of their family values, Gomez' grand idea is to treat the altogether ooky siblings to the adventure of a lifetime, one they'd never wished to go on. Taking their misadventure across America, from Niagara Falls to the Grand Canyon, the family are forced to face the gruesome reality of exactly that: reality. Out of their comfort zone, the real world leads them to harrowing and hilarious run-ins with normal people, old friends, and famous family members, including their cool cousin, It.
The star-studded cast of the 2019 animated hit are back on board for an even kookier, somehow spookier sequel. Oscar Isaac and Charlize Theron return as embarrassing parents Gomez and Morticia, with fan favourites Chloë Grace Moretz and Nick Kroll bringing more laughs as Wednesday and Uncle Fester. The whole family are set to hit the road, but will their (un)happy holiday be as much fun for them as it's sure to be for us?
Monster Machines
The old Addams camper joins a long list of legendary vehicles from the movies, but how does it hold up against some of the most iconic eyesores to grace the big screen.
The Mystery Machine
Scoob and the gang's blue, green, and flowery 60s style panel van is certainly colourful, but when it comes to the darker, grimmer side of the world, it might just have seen it all.
The Griswold Family Truckster
Nothing says road trip like the hideous Griswold Family Truckster. How the family got this bulky, beaten down, damn fine automobile all the way from Chicago to California, we'll never know.
Ecto-1
When the classic Cadillac Miller-Meteor screams into view, you know there's only one team who could have been called. Strap yourself in, the bright white ghostbusting machine is making a comeback in Ghostbusters: Afterlife.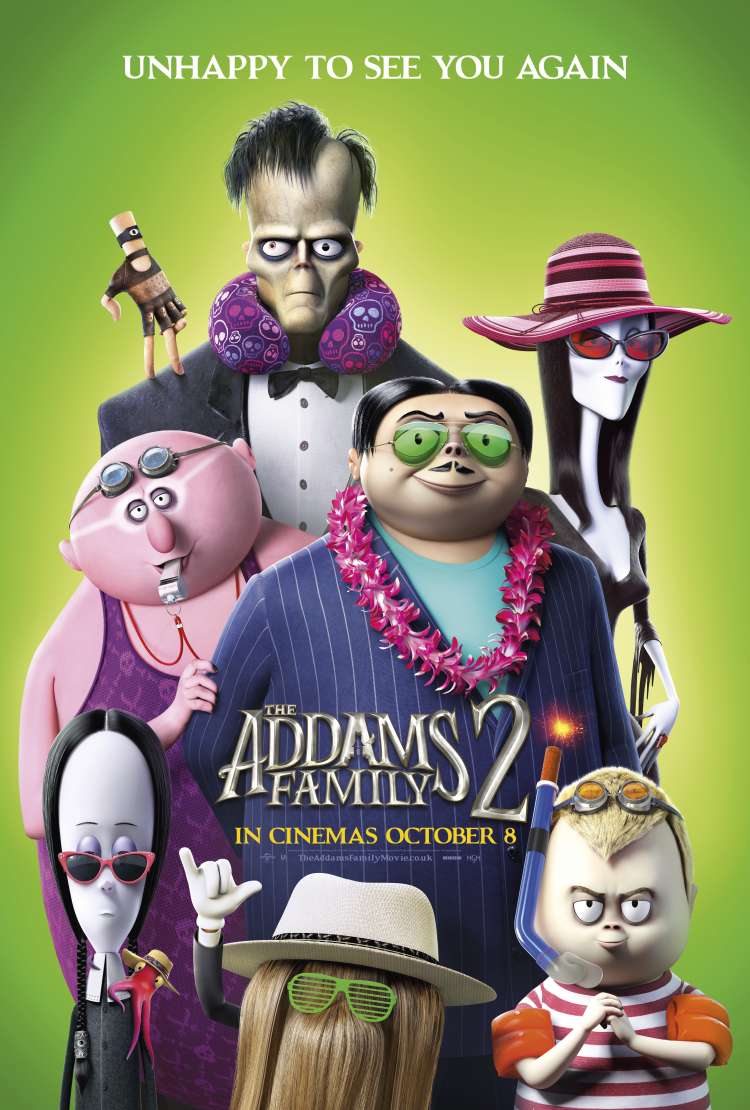 The Addams Family 2
Unhappy to see you again
CLICK TO FIND OUT MORE
PG