Feature
Y'all Ready For This?
---
Fifteen years after the legendary basketball match between toons, a new game is about to begin as NBA superstar LeBron James teams up with the Tune Squad to take on a rogue A.I.'s Goons.
Article Published on 17.06.2021
Words Aaron Potter
A lot has changed since the Tune Squad took down the Monstars. The world has seen great technological advances and a new NBA superstar crowned the G.O.A.T. Modern basketball legend LeBron James steps into the role made famous by Michael Jordan to find himself transported to a totally different world. Only this time, one of basketball's biggest names is headed to the Server-Verse.
Breaking out of this virtual space and rescuing his son is as simple as appeasing the demands of Don Cheadle's rogue A.I. What does he want? For King James to beat his team of super-powered players, of course. To stand any chance of winning, he's going to need a team of his own.
Cue LeBron being sent tumbling down to Tune World where he brings Bugs Bunny, Daffy Duck, and the rest of the Looney Tunes out of retirement for another basketball match. The digital stage is set for this generation's game of the century!
Even more ambitious in scope than the beloved original, Space Jam: A New Legacy takes the game to the next level by bringing the cartoon world to life like never before. But that's not all, folks, it's also jam-packed with seemingly every Warner Bros' IP in existence too. That's right, it's animated basketball fun Ready Player One-style, and y'all better be ready for this.
Enter The Server-Verse
LeBron and the Looney Tunes aren't alone as characters from every corner of Warner Bros' cinematic worlds join the roster in a who's who of pop culture's biggest and most beloved franchises. Here's who to keep your eyes out for.
King Kong
Having recovered from his titanic tussle with Godzilla, The Eighth Wonder Of The World swings into the Space Jam sequel to inspire additional fight in the Tune Squad.
The Iron Giant
After playing a key role in Ready Player One's bombastic finale, the classic animated robot returns to put a stomp on the rogue A.I.'s dastardly plans.
The Flintstones
Fred and his family are always in search of a Yabba Dabba Doo time, so much so that they've broken out of Bedrock to support their fellow toons from court-side seats.
There's even Batman, Scooby-Doo, Harry Potter, The Lord Of The Rings, Game Of Thrones, and many, many more too!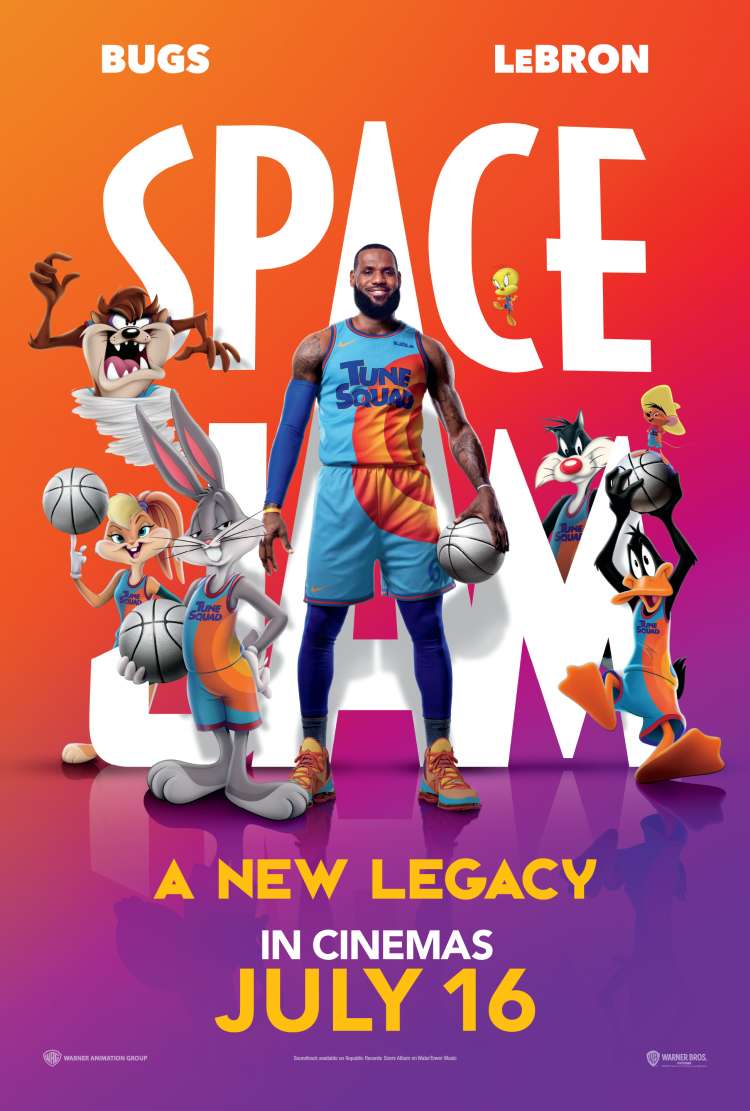 Space Jam: A New Legacy
Welcome to the Jam!
CLICK TO FIND OUT MORE
U