Trailer
Sonic The Hedgehog 2 Trailer
---
Sonic, Tails, and Knuckles! Sega stars come to life in the first look at the Sonic sequel.
Article Published on 10.12.2021
The trailer catches up with everyone's favourite bright blue hedgehog in the aftermath of his first cinematic outing now that he's found his home in Green Hills and is trying to make a name for himself as a superhero. But as his mentor Tom, played by the returning James Marsden, points out: he doesn't need to recklessly chase it, his chance to bring is own brand of "Blue Justice" will come. And that very moment arrives when Jim Carrey's Dr Robotnik returns with a fabulous new look, a dastardly new plan, and a powerful new ally. In order to stop his archnemesis discovering a new source of incredible power, Sonic must team up with a new friend of his own. As teased in the closing moments of the first film, Tails flies into the franchise with Colleen Colleen O'Shaughnessey voicing the fan-favourite yellow flying fox. And Sonic is going to need all of the help he can get as his new adventure will see him come face-to-fist with Knuckles, an extremely powerful red echidna who's Robotnik's muscle and voiced by Idris Elba. Get ready to take adventure to the next level when Sonic The Hedgehog 2 speeds exclusively into cinema on April 2.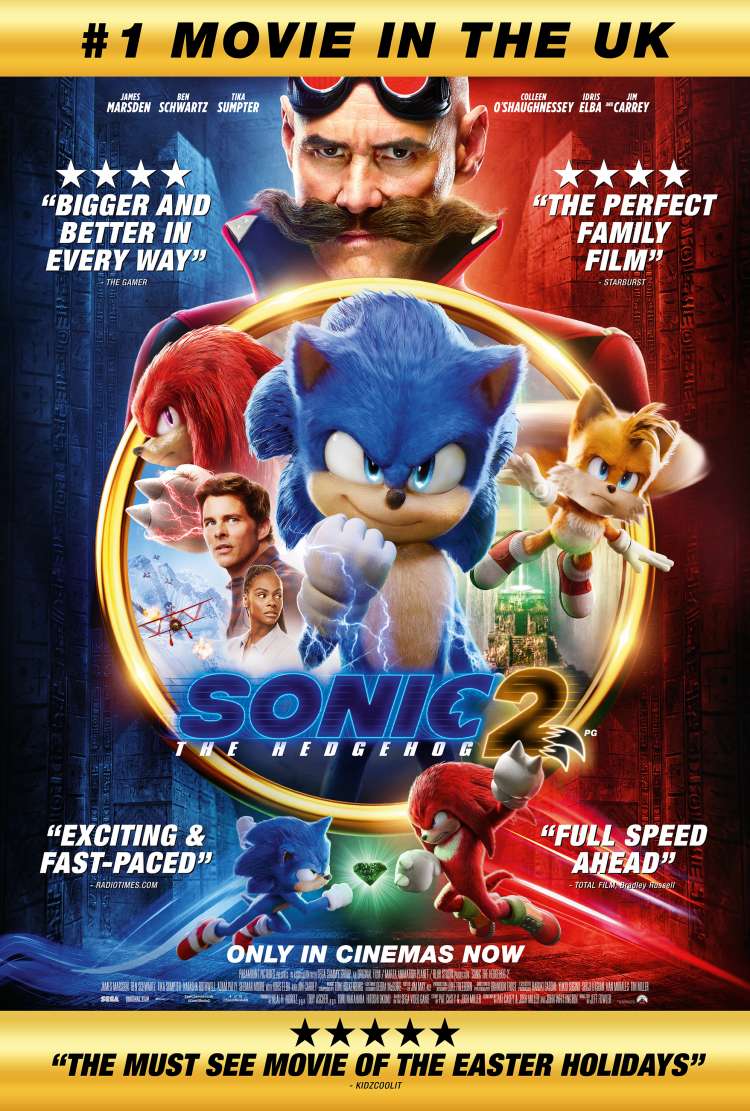 Sonic The Hedgehog 2
CLICK TO FIND OUT MORE
CLICK TO FIND OUT MORE
PG